Undergraduate Researchers
Undergraduate Researchers
Please meet some of our incredibly undergraduate researchers and learn more about their reasons for engaging the LGBTIQ Research Project's exciting work!
Brenna Cowardin
Junior, class of 2019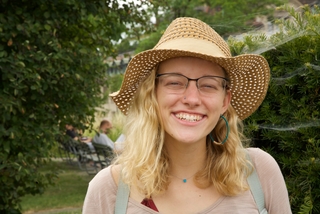 "I was first drawn to the W&M LGBTIQ research project because I am very interested in oral history. I've followed Humans of New York for four years now, and I'm very passionate about the idea that every person has a story. When I heard from Dr. Meyer about the ability to get involved with a project based in people's experiences shared through their own words, I couldn't pass it up."
Maya FarrHenderson
Sophomore, Class of 2020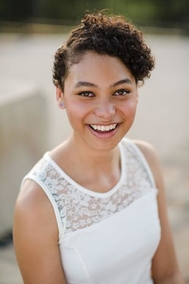 "The William & Mary LGBTIQ History Project has given me the unique opportunity to hear the history of the people who paved the way for me directly from those who have lived it. I believe it is of utmost importance to highlight the stories of queer and marginalized people because for so long these stories have been actively devalued and discredited.  This is what drew me to the project almost a year ago and has kept me coming back since. "
Sarah Rodriguez
Senior, class of 2018
"Oral history methodology, I believe, is the new frontier of historical research. Oral histories provide the nuanced understandings, values, and emotional knowledge that written documents cannot. Queer oral history specifically provides an avenue for LGBTQ+ individuals to articulate their experiences and all of the complex nuances that encompass them, which the written record tends to marginalize. Through the W&M LGBTIQ Research Project, I have found a clear passion for recording and exploring people's experiences, in order to look at history from a more personal perspective in the hopes of challenging traditional narratives and complicating the textbooks. I hope to continue this work long after I leave Williamsburg."
Talia Wiener
Sophomore, class of 2020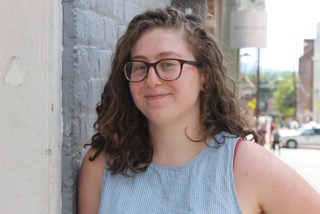 "I joined the LGBTIQ Research Project because I am interested in storytelling as a way of preserving and interpreting history. Speaking with the interviewees is both challenging and moving. Though many of them have faced unimaginable challenges, they have continued to fight for what they believe in and be true to themselves, while also maintaining a sense of humor. It's important to capture their lives and experiences so future generations can learn not only about the discrimination they experienced but how they responded to it too."