"Wild Grief/Untamed Love: Emotions in the Animal World"
We humans don't have a corner on the emotions market. Barbara J. King, NPR blogger and author of "How Animals Grieve," related examples of grief, love and other emotions in non-humans ranging from elephants and apes to dogs and ducks — and told us why it matters.
Presented by Barbara J. King, 

Chancellor Professor of Anthropology

Wednesday, October 28, 7 p.m. in the Sadler Center Commonwealth Auditorium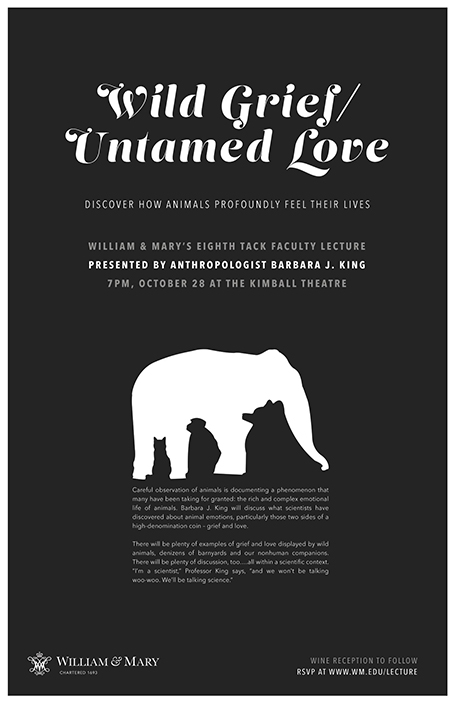 Careful observation of animals is documenting a phenomenon that many have been taking for granted: the rich and complex emotional life of animals. Barbara J. King discussed what scientists have discovered about animal emotions, particularly those two sides of a high-denomination coin - grief and love.
There were plenty of examples of grief and love displayed by wild animals, denizens of barnyards and our nonhuman companions. There was plenty of discussion, too... all within a scientific context.