John Wallace De Rozaro: W&M's first black applicant?
Rozaro sought to attend lectures at W&M in early 1800s
Many people who are familiar with the history of William & Mary know that Hulon Willis was the first black student to enroll at the university, beginning classes in the summer of 1951. Edward Augustus Travis, the second African American student to enroll, started at the law school that fall.
What they may not know is that more than 140 years earlier, William & Mary might have seen its first black applicant during a time when the university still used the labor of enslaved people.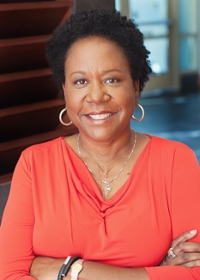 Jody Allen has begun researching the life of John Wallace De Rozaro (also spelled DeRozzaro or DeRozaro), a free black man who sought to attend lectures at William & Mary in the early 1800s.
"He was very unique in coming to the College and requesting access," said Allen, visiting assistant professor of history and managing director of William & Mary's Lemon Project.
The Lemon Project is an ongoing research effort to explore the university's history with slavery and its relationship to the black community through the Jim Crow era to today. Established in 2009, the project is named for an enslaved person whom the university owned in the late 18th and early 19th centuries, just about the time that Rozaro asked to attend lectures at William & Mary.
Rozaro's appeal is recorded in a letter written by Bishop James Madison, the College's president, to William H. Cabell (W&M Class of 1793), the governor of Virginia in 1807:
"He has been his own Master in reading, writing, arithmetic, & as he says superficial and solid measuration; he has also taught himself a little of the Latin Language, & has evinced this in strongest Solicitude to attend the Lectures in College."
The document was originally brought to Allen's attention by Terry Meyers, Chancellor Professor of English, who learned of it from Margaret Cook, retired curator of rare books and manuscripts; David Holmes, retired Mason Professor of Religious Studies who is now editing the papers of Madison, and Mel Ely, the William R. Kenan Jr. Professor of Humanities.
According to the letter, Rozaro was born in Virginia and became a gunsmith who owned land in York County. He possessed an "uncommon" character "in respect to genius and good conduct," Madison said.
The letter reveals that Rozaro, who was 20 at the time, had talked with Madison about attending lectures at William & Mary, but Madison encouraged him to instead pursue work in an armory:
"[I] thought, that the Mind of such a Man, considering the peculiar Situation of our Country, ought, if possible, to be directed into a safe Channel, & ardent as he really appears to be, in the Acquisition of Science, I, not withstanding, advised him to apply himself to those Trades, which he has commenced, & by perfecting himself in which he may obtain a comfortable living."
Allen sees the country's "situation," with its economy based on the labor of enslaved people at the time, reflected in Madison's words. Although Madison appears somewhat supportive of Rozaro in the letter, his words can also be read as reflecting the fear and suspicion of the free black community at the time, implying that "they might want to keep an eye on [Rozaro]," Allen said.
Allen first became aware of Rozaro while conducting research for the Colonial National Battlefield Park (National Park Service) at the Library of Virginia. There, she found an 1806 petition from about 30 white men asking the General Assembly to grant Rozaro a firearms license. At the time, Virginia laws restricted the possession and use of firearms by free black people.
"I do hereby further certify that the above named John Wallace DeRozarro is an excellent gunsmith and stocker and wishes to follow said calling for a support and without a [Licence] for doing so he is afraid the public who may entrust their Firelocks with him may sustain a Loss ..."
The petition also states that the signees have a "high opinion" of Rozaro's honesty and integrity.
"Complex" is the best word to describe the relationship between black and white communities at the time, said Allen. A free black community existed in the Williamsburg area, and its members, like Rozaro, often did business with the white community. However, enslaved people still made up the majority of the black population. At William & Mary, the Bray School, which provided a religious education to free and enslaved black children, had closed in 1776. Due to economic difficulties, the university sold most of its slaves in the early 1800s but still utilized the work of enslaved people by "renting" them. It was in this environment that Rozaro sought to study at William & Mary.
Although Madison's letter and the petition have shed some light on Rozaro's life, they've also brought up myriad questions. Had someone in Rozaro's family attended the Bray School? How did he become a gunsmith? What kind of ties did he have to William & Mary? Did he end up working at the armory as Madison suggested? What was the rest of his life like?
Allen is hoping to find some of those answers and more as she continues her research.
"This is why I want to spend more time on him," she said. "It's just a fascinating story."