Press Freedom Under Attack: 21st Century Threats to Journalists and Democracy
The Human Security Law Center and the Reves Center for International Studies at William & Mary, in collaboration with the Virginia Center for Investigative Journalism Center at WHRO, present a virtual symposium Friday, November 4, 2022, from 9am - 1pm ET via Zoom. The symposium is free and open to the public. 
REGISTER for the event on zoom
AGENDA - Friday, November 4, 2022
9:00 - 9:10 am ET: Introductory Remarks
Introductions
Professor Nancy Amoury Combs, Ernest W. Goodrich Professor of Law and Director of the Human Security Law Center at William & Mary Law School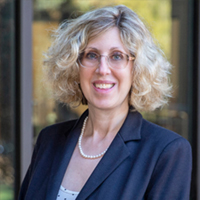 Professor Combs is an expert in international law and international criminal justice and teaches criminal law, international criminal law, and human rights at the Law School.  Before joining William & Mary Law School, Professor Combs served as legal advisor at the Iran-United States Claims Tribunal in The Hague, The Netherlands.  She has published significant scholarship on various matters relating to the International Criminal Court and international ad-hoc tribunals.  She is also the author of two books–Factfinding Without Facts: The Uncertain Evidentiary Foundations of International Criminal Conventions (2010) and Guilty Pleas in International Criminal Law: Constructing a Restorative Justice Approach (2007).  Professor Combs graduated first in her class from the University of California-Berkeley Law School and clerked for the Honorable Judge Diarmuid O'Scannlain on the Ninth Circuit Court of Appeals and Justice Anthony Kennedy on the United States Supreme Court.  In addition to her role as a professor, Professor Combs is currently serving on the Steering Board of Rethinking SLIC, a global research project that explores secondary liability for international crimes and serious human rights violations.
Teresa Longo, Associate Provost for International Affairs and Executive Director of the Reves Center for International Studies
Dr. Longo is the senior international officer at W&M. The associate provost also nurtures W&M's external international academic partnerships. The role may also include outreach to federal agencies such as the national endowments for the humanities and the arts and the U.S. Department of Education. Teresa Longo is a Professor of Hispanic Studies. She holds a Ph.D. from the University of Wisconsin-Madison and an M.A. and B.A from the University of Montana. Her scholarship focuses on the relationship between Latin America and the United States as it is articulated culturally. Longo's publications include Visible Dissent: Latin American Writers, Small U.S. Presses, and the Political Imagination; "Humanity Rendered Visible: Literature, Art and the Post-9/11 Imagination;" and Pablo Neruda and the U.S. Culture Industry. Her current research project centers on the literary legacy of copper mining in the Rocky Mountain West and in Chile.  Her courses engage the literary arts within a global studies framework. She teaches Local-Global Issues, Urban Images, and Issues in Canon Formation. In Spring '22 she offered a seminar on Copper, Gold and Silver in Literature and Art.  Longo is the recipient of William & Mary's Thomas Jefferson Award, a Jefferson Teaching Award, an Alumni Society Teaching Award, and a Plumeri Award; and she was recognized by the Case-Carnegie Foundation as a Virginia Professor of the Year.
9:15 - 10:15 am ET — Keynote Address: Tikhon Dzyadko, Editor-in-Chief of Dozhd TV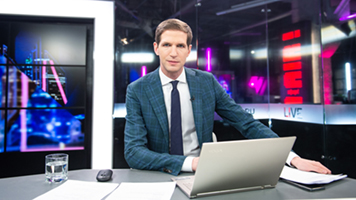 Tikhon Dzyadko is a journalist and Editor-in-Chief of TV Rain (Dozhd), the only independent television news station in Russia. He is the former deputy Editor-in-Chief and host of the RTVI channel and a former correspondent and presenter of the radio station Ekho Moskvy.
---
10:20 - 11:40 am ET
PANEL — Endangered: Threats Against Journalists in the United States and Abroad
first panel members

Rachel Grady - Director, Executive Producer of Endangered: Journalism in Jeopardy

Rachel Grady is the co-director of JESUS CAMP (Academy Award nominee), THE BOYS OF BARAKA (Emmy nominee), 12TH & DELAWARE (Peabody Award winner), DETROPIA (Emmy winner), NORMAN LEAR: JUST ANOTHER VERSION OF YOU (2016 Sundance Film Festival), ONE OF US (2017 Toronto International Film Festival), and the Showtime docuseries, LOVE FRAUD, which had its world premiere at the 2020 Sundance Film Festival. ENDANGERED (HBO) is Grady's 6th feature documentary collaboration with Heidi Ewing and premiered at the 2022 Tribeca Festival. She is the co-owner of Brooklyn based Loki Films.

Carl-Philippe Juste - Photojournalist

Under the threat of persecution, Haitian-born Carl-Philippe Juste and his politically active family were forced to flee their homeland in 1965, eventually settling in Miami's Haitian community. Since 1991, he has worked as an award-winning photojournalist for the Miami Herald. Juste has covered national and international stories for the Herald, including assignments in Haiti, Cuba, Pakistan, Afghanistan, and Iraq. As part of his ongoing independent work, in 1998, Juste co-founded Iris Photo Collective. In 2016, Juste won a prestigious Knight Arts Challenge grant to complete Havana, Haiti: Two Cultures, One Community, a book and exhibit of photographs and essays about Cubans' and Haitians' lives and shared humanity. In 2019, Juste opened IPC ArtSpace in 2019 to further engage the public with the arts, and he won the Oolite Arts' "The Ellies" award that same year and, again, in 2021.

Joel Simon - Author and Journalist

Joel Simon is an author, journalist, and press freedom advocate. He is currently a Fellow at the Tow Center for Digital Journalism at Columbia University and a Senior Visiting Fellow at the Knight First Amendment Institute, also at Columbia. He is the author of four books, including most recently The Infodemic: How Censorship and Lies Made the World Sicker and Less Free, co-authored with Robert Mahoney. He writes on press freedom issues for The New Yorker, and produces a regular column for Columbia Journalism Review. From 2006 until 2021, Joel served as executive director of the Committee to Protect Journalists.

Moderator: Rachel Sleiman

Sleiman is a third-year William & Mary Law School student with an interest in human rights, free speech, and press freedom issues. Rachel serves as Editor-in-Chief of The Comparative Jurist, W&M's international law blog, and is a member of the Bill of Rights Journal and Moot Court team. Rachel graduated with a bachelor's degree in International Studies & Anthropology from Case Western Reserve University in 2015 and served as a paralegal for the Department of Justice's Fraud Section for four years before pursuing her law degree.
---
11:45am - 1pm ET

PANEL: Does Media Intimidation Look the Same Everywhere? Stories from Different Parts of the World
names of the speakers at 2nd panel
Apar Gupta - Lawyer and Activist
Apar Gupta has worked for over 15 years as a lawyer, activist and writer on the intersection of technology and democratic rights in India. Qualified to practice law, he completed his masters degree from Columbia Law School, New York. As a lawyer, he worked on commercial arbitration and disputes in Karanjawala & Co. as an associate and then as a partner at Advani & Co. From 2013, he worked extensively at the intersection of technology and civil rights through strategic litigation in cases such as Shreya Singhal v. Union of India (Section 66A), Subramanium Swamy v. Union of India (criminal defamation), Anuradha Bhasin v. Union of India (Internet Shutdowns) and Justice Puttaswamy v. Union of India (Right to Privacy and Aadhaar). This is complemented with online campaigns and civic literacy efforts where he was a co-founder in the Network Neutrality campaign called the SaveTheInternet.in and for data protection laws under SaveOurPrivacy.in. He serves as the Executive Director of the Internet Freedom Foundation that runs the Digital Patrakar Defence Clinic (DPDC) for journalists.
Martin Plaut - Journalist and Academic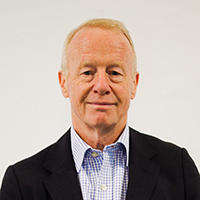 Born in South Africa, Martin Plaut is currently a Senior Research Fellow with the Institute of Commonwealth Studies at the University of London. Plaut formerly worked as a journalist for the BBC from 1984 to 2013; he has reported from many parts of the continent but specialized in the Horn of Africa and Southern Africa, where he covered, among other subjects, Eritrea's long war of independence, the end to South African apartheid, and the Lord Resistance Army in the Democratic Republic of Congo.  In April and May 2013, Plaut was based at the University of Cape Town as Writer in Residence at the Centre for African Studies.  Throughout his extensive career, Plaut has advised the Foreign & Commonwealth Office, the U.S. State Department, and the European Parliament.  He has also published numerous books and scholarship, most recently of which include Understanding Ethiopia's Tigray War (2022) (forthcoming), A Very South African Plot? The 1987 London Kidnap Plan (Journal of Southern African Studies (2021)), and Understanding South Africa (2019).
Natalie Southwick - Latin America and the Caribbean program coordinator at the Committee to Project Journalists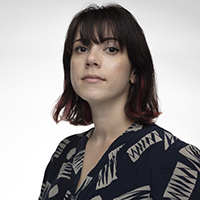 Prior to joining CPJ as its Americas research associate in 2017, she was based in Bogotá, Colombia, where she was a member of Witness for Peace's international accompaniment team, a reporting specialist with ACDI/VOCA's Afro-Colombian and Indigenous program, and the editor of a website focused on Latin American news. Her work has appeared in the Boston Globe, the Chicago Reporter, InSight Crime, and RioOnWatch, among other publications. She has a master's degree in international human rights from the University of Denver's Korbel School of International Studies and a bachelor's degree in journalism from the Medill School of Journalism at Northwestern University.
Moderator: Christopher Tyree - Journalist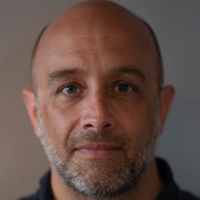 Tyree is a Virginia native and the senior director and co-founder of the Virginia Center for Investigative Journalism. For more than 30 years, his cameras and pen have carried him to report on stories on nearly every continent. His award-winning projects have helped shape policy and spur awareness of important issues. His work has been published in hundreds of the world's leading periodicals and broadcast networks including the BBC, New York Times, Washington Post, NPR and Deutsche Welle. He earned a graduate degree in visual communication from Ohio University and BS in journalism from James Madison University.
---
Founded in 1989, the Reves Center for International Studies is the hub of globalization and global engagement at William & Mary. Three teams—the Global Education Office, the International Students, Scholars and Programs Office and the Global Engagement Team—combine forces to ensure that all W&M students, faculty, staff, alumni, and supporters are included in our comprehensive internationalization efforts, through supporting out-bound study abroad students, in-bound international students, and the on-campus William & Mary community. Reves staff also work to ensure an international dimension—its unique challenges as well as opportunities—is present in university processes and policy decisions.
The Human Security Law Center (HSLC) at William & Mary Law School centers on human rights, national security, and international criminal justice. Its purpose is to provide students with an understanding of and appreciation for national security and human rights issues, particularly through the interplay between national defense and the protection of civil rights in both the domestic and global spheres. The Director of the HSLC is Ernest W. Goodrich Professor of Law Nancy Combs.
Virginia Center for Investigative Journalism (VCIJ) is a nonprofit newsroom focused on enterprise and investigative reporting. Launched in 2019 by veteran Virginia journalists Louis Hansen and Chris Tyree, VCIJ has been offering enhanced news coverage and in-depth reporting on issues vital to residents of the commonwealth. The Virginia Center for Investigative Journalism at WHRO, marks a further expansion of the Norfolk-based nonprofit broadcaster's initiative to bolster independent journalism. WHRO launched its newsroom in 2020, and has a staff of three reporters and a news director dedicated to Hampton Roads coverage.