American-British-EU Realignment: Post-Brexit Possibilities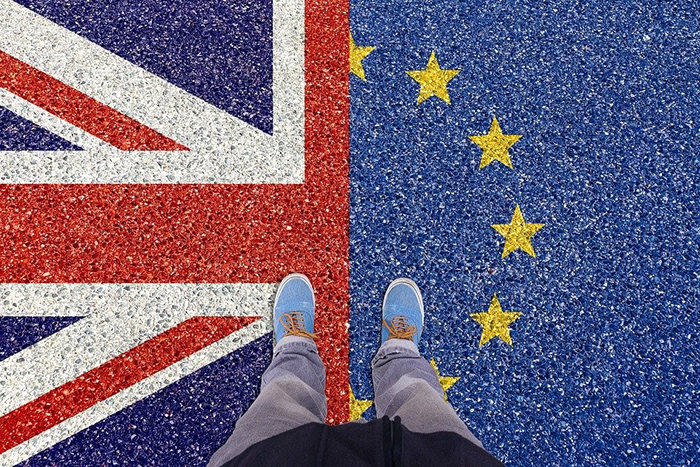 The Reves Center for International Studies has announced that the 2020 George Tayloe Ross Address on International Peace will be a panel discussion co-sponsored with the US-Europe Alliance.  American-British-EU Realignment: Post-Brexit Possibilities will be held Tuesday, January 28, 2020, at 4:00pm in Room 127A in Tucker Hall, 350 James Blair Drive. The event is free and open to the public.
On January 31st, the United Kingdom will became the first and only country ever to exit the European Union. Panelists will discuss the challenges and opportunities the United Kingdom will face as it reshapes its foreign policy and takes on a changed relationship with the United States, the European Continent, and the transatlantic community.
Panelists
list of panelists and their bios
Introduction: Scott Cullinane, Executive Director, US-Europe Alliance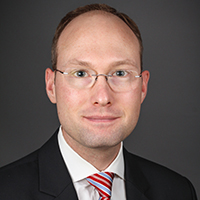 Scott Cullinane is an expert in US-European relations with extensive experience working with the business sector, Congress, and advocacy organizations. From 2011-2018 Scott served in various positions with the US Congress, including as the Professional Staff Member for the House Foreign Affairs Europe Subcommittee where he covered a broad jurisdiction, including the European Union, Russia, Ukraine, Turkey, and Central Asia. Scott's work has focused on issues of democratic transition, rule of law, and national security. He has also worked as an election observer with the OSCE. Scott is a graduate of the Institute of World Politics in Washington and has completed course work at John Cabot University in Italy and Central European University in Hungary. He is currently based in Washington, DC.
Moderator: Richard Kraemer '94, President, US-Europe Alliance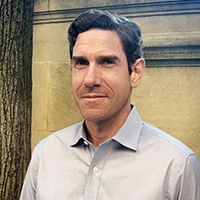 Richard Kraemer '94, President, US-Europe Alliance, previously managed the National Endowment for Democracy's program portfolio on Afghanistan, Iran and Turkey. Prior to NED, he managed programs in those states and the Levant at the Center for International Private Enterprise (CIPE). Richard also taught law and researched at the Jagiellonian University in Krakow, Poland. He is a Eurasia Program Fellow at the Foreign Policy Research Institute and an affiliated expert of the Public International Law and Policy Group, where he advised the governments of Georgia and Montenegro. A member of the New York State Bar Association, Richard holds a JD from American University and a BA from the College of William and Mary. He's appeared in numerous international and U.S. media. He is professionally proficient in Dari, Farsi, and Polish.
Susan Corke '96, Senior Fellow and Director of the Transatlantic Democracy Working Group, German Marshall Fund of the United States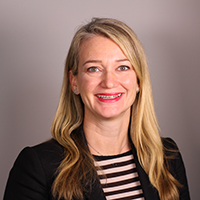 Susan Corke '96 is a senior fellow and director of the bipartisan Transatlantic Democracy Working Group (TDWG) with The German Marshall Fund of the United States (GMF) based in the Washington, DC, office. Prior to joining GMF, she was director of Countering Antisemitism and Extremism at Human Rights First, where she worked to ensure that the United States led internationally on combating antisemitism and extremism in partnership with European allies.  She joined Human Rights First after almost 5 years at Freedom House where she was director of programs for Europe, Eurasia, and Southeast Asia and also led corporate engagement efforts in New York.  Before joining Freedom House, Susan held senior positions at the U.S. Department of State including at U.S. Embassy Moscow, U.S. Embassy Prague, the Bureau of European and Eurasian Affairs, and in the Bureau of Public Affairs as a Presidential Management Fellow. Susan has a Master's degree in International Affairs from George Washington University's Elliott School of International Affairs with concentrations in International Law and Conflict Resolution, and a bachelor's degree from William & Mary.
Damir Marusic, Executive Editor, The American Interest; and non-resident Senior Fellow at the Atlantic Council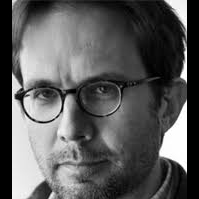 Damir Marusic is a nonresident senior fellow with the Atlantic Council's Future Europe Initiative. He specifically works on the Council's #BalkansForward Initiative, a unique, coordinated effort to foster a democratic, secure, and prosperous Western Balkans firmly integrated into the transatlantic community. He is also the executive editor of The American Interest, a multi-platform foreign and domestic policy magazine that seeks "to explain America to the world, and the world to Americans." Marusic was previously a fellow in the World Affairs Journal's Transatlantic Fellowship Program, where he participated in an exchange to bring together the next generation of leaders from the United States and Europe, and a program and grants associate at the International Youth Foundation. He received an MA in International Relations from the Johns Hopkins University School of Advanced International Studies and a BA in Philosophy, also from Johns Hopkins University.
Clay Clemens '80 Chancellor Professor of Government, William & Mary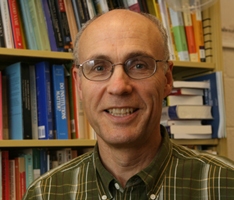 Clay Clemens did his doctoral work at the Fletcher School of Law and Diplomacy, Tufts University and has taught in the Government Department at William and Mary since 1985.  He teaches on comparative politics with an emphasis on Europe. His research specialization is German party politics. He is editor (with William Paterson) of The Kohl Chancellorship (Frank Cass/1998), NATO and the Quest for Post-Cold War Security (St. Martin's/1997), and (with Thomas Saalfeld) The German Election of 2005 (Routledge, 2007). His articles have appeared in West European Politics, International Affairs and Armed Forces and Society. He is a frequent contributor to the journals German Politics and German Politics & Society.
US-Europe Alliance (USEA) is a bipartisan American organization educating and mobilizing citizens of the United States to advocate for the enduring strategic and economic alliance between U.S. and Europe. USEA is the voice of Americans who recognize that their interests lie in a strong transatlantic alliance. Established in 2019 USEA is a non-profit 501(c) (4) organization.
The annual George Tayloe Ross Addresses on International Peace was established to promote peace by exploring and investigating topics of current interest that affect relations among nations, ranging from international political matters to environmental questions.
The Reves Center for International Studies is the home of the office of the Vice Provost for International Affairs, the Global Education Office, and the Office of International Students, Scholars, and Programs at William & Mary. The Reves Center hosts a number of annual endowed lectures, which bring world-class scholars, analysts, artists, public figures and other distinguished guests to campus.