Reparatory Justice for Global Black Enslavement: Lecture by Sir Hilary Beckles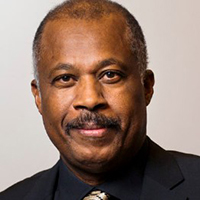 The Reves Center for International Studies has announced that Sir Hilary Beckles, Vice Chancellor of the University of the West Indies and Chairman of the Caribbean Community Commission on Reparation and Social Justice [CARICOM], will deliver the 2017 George Tayloe Ross Address on International Peace. His talk, Reparatory Justice for Black Enslavement: The Greatest Political Movement of the 21st Century, will be held Tuesday, January 24, 2017, at 5:30pm in Tucker Hall, Room 127A. The lecture is free and open to the public. (The lecture was originally scheduled for October 2016, but was postponed due to Hurricane Matthew.)
Sir Hilary Beckles has been at the forefront of an international legal effort for reparations from European slave-trading nations. He is a prolific scholar, a committed activist for social justice, and among the most distinguished public intellectuals in the Caribbean.
Sir Hilary is Vice President of the International Task force for the UNESCO Slave Route Project; a consultant for the UNESCO Cities for Peace Global Programme; and in 2014 was appointed by the Secretary General of the United Nations, Ban Ki-Moon, to his inaugural United Nations Secretary-General's Scientific Advisory Board on sustainable development. Sir Hilary is also an Editor of the UNESCO General History of Africa. 
Sir Hilary was made a Commander Knight of St Andrew (KA), Barbados' highest honour, in recognition of his distinguished service in the field of education and his dedication to the furtherance of the arts and sports, in particular cricket.
He has lectured extensively in Europe, Africa, Asia and the Americas and has published more than ten academic books including Britain's Black Debt: Reparations for Slavery in the Caribbean (2013); Centering Woman: Gender Discourses in Caribbean Slave Society (1999); White Servitude and Black Slavery in Barbados 1627-1715 (1990); The History of Barbados (1990); Natural Rebels: A History of Enslaved Black Women in the Caribbean (1989); The Development of West Indies Cricket: Volume One, The Age of Nationalism; and Volume Two, The Age of Globalisation, (1999); A Nation Imagined: The First West Indies Test Team: The 1928 Tour (2003). 
Sir Hilary received his higher education in the United Kingdom and graduated with a BA (Hons) degree in Economic and Social History from Hull University in 1976, and a PhD from the same university in 1980. He has received numerous awards including Honorary Doctor of Letters (Brock); (Glasgow); (Hull); (KNUST), in recognition of his major contribution to academic research into transatlantic slavery, popular culture, and sport.