New program the next phase in bridging language barrier
When Stephen Sechrist arrived at William & Mary in 2004, the university's international student population numbered around 200. As that number grew to today's figure of 700, so did Sechrist's concern.
 
All of the students had met W&M's admission standard of English proficiency, but many still struggled.
 
Was the university offering enough English language support to its students? What did international students need? If William & Mary opened a center for English as a Second Language (ESL),what would that look like?
 
With the building of the W&M English Language Program, W&M has been working on the answer to these questions over the past few years. Currently, Leslie Bohon, interim director of the program, oversees summer programs for incoming graduate students in the business school and international freshmen; support classes for current students; customized programs for professionals and non-W&M students; training and support for university faculty and staff and an e-learning virtual conversation partner program.
 
That said, the plan called for more, and the time for it has arrived.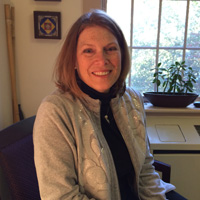 In June, W&M will launch an intensive English language program for international students. Those accepted into the program, which will be operated by the Reves Center for International Studies, can enroll for one, two or three semesters, depending on their educational goals. They will be part of the W&M student community, but will not have degree-seeking status.
 
The curriculum consists of 20 hours per week of instruction in core English language skills, enhanced by a conversation partner program, co-curricular activities on and off campus and cultural excursions. Anyone can apply, assuming they meet a certain established level of English proficiency, and there are endless possibilities as to the type of interested applicants.
 
"They may be students who'd want to come here to engage in high-quality English language instruction to prepare them for attending William & Mary, or wherever they are admitted," said Sechrist, director of international students, scholars and programs. "They may be professionals who want to get English language training, maybe for summer or year to advance their career."

By the time the application went live, W&M had a growing list of interested students from as far away as Brazil, Mongolia, Turkey, China, Saudi Arabia, Thailand and Cyprus. Bohon said she has already received emails from Chinese students who are about to start MBA programs at other universities, but want to come to William & Mary for the summer to work on their English to better prepare them for what's ahead.

"There may be students abroad interested in pursuing an undergraduate or graduate degree in the United States, but they don't have the required English language [skills]. In that case, they might come to our intensive program for up to a year to prepare themselves for university admission," she said. "Or we may have non-native English speaking teachers of English in other countries who wish to spend their summer perfecting their craft. Whatever our students' English language goals are, we aim to help them meet them."

One of the things that is most impressive to Sechrist and Bohon is the enthusiasm for English-language support generated from all corners of campus.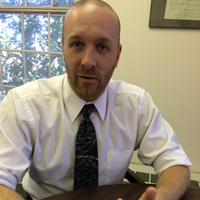 In 2012, Sechrist convened a group of interested parties from across the university, including Bohon, to explore the topic. These meetings helped shape the mission and priorities for the W&M English Language Program. They also helped to launch two summer preparatory programs and prepared the university to apply for a Creative Adaptation Grant that provided seed money to establish a program.

Support from top leadership was key. Even before he came to William & Mary, Vice Provost for International Affairs and Director of the Reves Center Steve Hanson met with Sechrist at a conference and they discussed the idea of establishing an English language program.

"The founding of the new English Language Program at the Reves Center is a major step forward in our ability to support our increasingly diverse community of international students and scholars at William & Mary," Hanson said. 


Resources for English language support and work in the field of English as a Second Language are not exclusive to the Reves Center.

Elsewhere on campus, there are ESL and Teaching English to Speakers of Other Languages (TESOL) programs for U.S. students wanting to prepare to enter the field; an international undergraduate writing course; the Legal Advantage Program for LLM students; the CPALS program; and tutoring and consulting offered in the university's Writing Resources Center and the W&M Tribe TutorZone. For degree-seeking and exchange students at W&M, these are key sources of academic and language support.

Sechrist views these efforts as playing a critical part in the internationalization of the university.

"Part of our philosophy here is that William & Mary international students are William & Mary students first, so they enjoy all the privileges and benefits of being a William & Mary student," Sechrist said. "They also have all the responsibilities of being a William & Mary student. And the university has a responsibility to educate and take care of them. It's collective. We are all invested in their success."