Reves Center announces 2013 faculty fellows
The Reves Center for International Studies has announced its 2013 faculty fellows: Gail McEachron, Jonathan Glasser, Christopher Bailey and John Nezlek and Joanna Schug.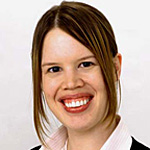 "The Reves Faculty Fellows program recognizes some of the most exciting international research and service learning projects across William & Mary," said Stephen E. Hanson, vice provost for international affairs and director of the Reves Center for International Studies. "In bringing our outstanding faculty and students together with their partners in countries and regions around the world, these projects contribute in a tangible way to greater global understanding."
The five-year-old program funds a number of faculty proposals each year that involve either student-faculty collaborations on international research, or research, teaching and learning through international service-learning courses, community-based research and civic engagement.
In 2013, Reves Faculty Fellows research will take place in the United Kingdom, Morocco, Oman, Poland and Japan.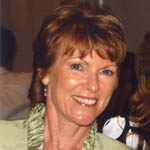 Gail McEachron, School of Education
McEachron will initiate a comparative study of language support for ethnic minorities in Southern England and Eastern Virginia. The project will provide comparative research and teaching opportunities for undergraduate students and faculty members at William & Mary and Bath Spa University (Bath, England). The research and teaching will focus on educational programs for English Language Learners (ELLs) in K-12 settings.
Jonathan Glasser, Department of Anthropology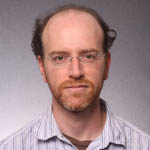 Glaser will facilitate a musical collaboration between William & Mary students and Moroccan performers in the Andalusi classical music tradition in North Africa. Up to 12 students will travel to Morocco and work closely with members and directors of the Association Ahbab Cheikh Salah, including giving public performances in several cities. A public performance in Williamsburg will follow in the fall 2014 semester.
Christopher Bailey, Department of Geology
Bailey will commence an international research project in Oman focused on faulting and the mechanism by which the Oman ophiolite, a vast slab of oceanic crust and deep mantle, was emplaced at the Earth's surface. Data will be collected at four field sites across the Semail thrust zone in northeastern Oman. Fieldwork in Oman will be conducted with the W&M geology fellow, a recently graduated geology student who conducts research prior to advancing to graduate school.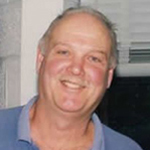 John Nezlek and Joanna Schug, Department of Psychology
Nezlek and Schug will conduct cross-cultural research on perceptions of economics and social inequality, and on the consequences of such perceptions. They will study income inequality in Poland, Japan, and the United States. W&M undergraduate and graduate students will be involved in the research, and students in a cross-cultural psychology class will interact with students in Poland and Japan via a virtual forum.
 The next Reves Faculty Fellows call for proposals from full-time William & Mary faculty in all schools will take place in fall 2013.