Inaugural Building Connections and Bridging Differences awards announced
BCBD to offer new OpenMind training this fall 
Three people and one department at William & Mary are being recognized for their efforts to promote compassion, empathy and respectful discourse around difficult topics.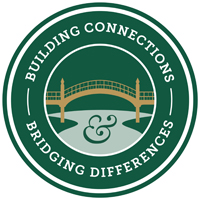 The university's Building Connections and Bridging Differences initiative has selected Director of Student Health Services David Dafashy, Associate Professor of Business Katherine Guthrie, Maheen Saeed '23 and the W&M Police Department as the inaugural recipients of its namesake awards. Presented to a faculty member, staff member, student and organization, the awards are meant to honor those who exemplify W&M's values of belonging and respect.
This year's recipients were selected from 79 nominations based on the level, impact and reach of their efforts and their contribution to pandemic response operations. The four awardees were recognized during Employee Convocation in July.
"There's no mistaking that this is hard work," said Melody Porter, director of the Office of Community Engagement. "It's emotional for many of us. Being open to and engaging with people we have real differences with can even make us feel unsafe and uncertain. But it's important work, and it's so necessary in our world where division is only growing as time goes on.
"Our inaugural award recipients have demonstrated courage, compassion and openness in their unique realms. They offer inspiring examples of belonging and respect."
The inaugural recipients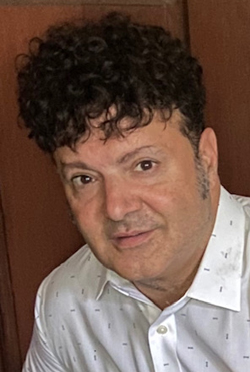 Dafashy is being recognized for his efforts around integrated wellness, which he has set as a priority for the staff of the Student Health Center. He has participated in multiple steering committees across the university and established the Student Health Directors committee for universities across Virginia, establishing him as a leader in healthcare during the pandemic by sharing best practices with other medical professionals.
"His very approachable servant leadership style encourages belonging through his 'open door policy' and the establishment of an internal student health committee (that discusses) the ever-changing pandemic-related priorities weekly," according to a nomination letter. "His display of curiosity, excellence, flourishing, integrity, respect and service and his collaboration with other departments through his participation on a myriad of university steering committees has truly been exemplary."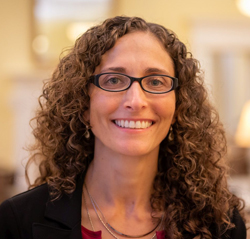 Guthrie has provided multiple opportunities for students to deepen their educational experience by founding the Women in Business student association and launching the women's leadership summit and international stock pitch competition. During the pandemic, she organized a free, four-week online Summer Business Institute for students. She also created a professional development course, "Diversity in the Workplace: Finding your Voice," for students from across campus.
"Her background in economics, extensive experience in the (diversity, equity and inclusion) field, genuine care and openness, and her own experience as a first-generation student have enabled her to contribute significantly towards our DE&I efforts," one nominator wrote.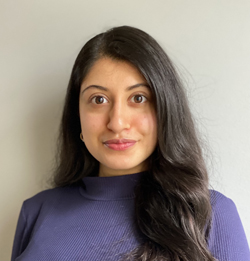 As the only Muslim Pakistani representative on the Student Assembly, Saeed has been a consistent advocate for all people of color. She has also been an ally of students with disabilities, hosting workshops and spearheading initiatives around related issues.
"It is thanks to her role as an active listener first and foremost that people who have been largely unseen for so long find a voice for themselves through Maheen Saeed," said one nominator. "If there is a person who can bring together those of different perspectives and make them feel heard and actively make change for them, it would also be through Maheen Saeed."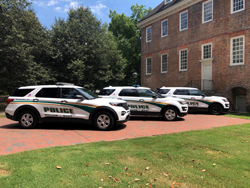 William & Mary Police officers volunteer in the community in a variety of roles, including participating in marches and presenting programs to student organizations. Striving to fulfill their mission of assuring the safety and wellbeing of the community, they consistently look for ways to be of service, doing such things as changing tires for motorists, conducting impromptu campus tours or even paying for an Uber for a community member who could not.
"The officers not only epitomize our value of respect, they have the respect of many throughout the community because of their integrity and commitment and more importantly the lasting relationships they develop and nurture within the community each and every day," said a nominator.
The BCBD initiative
The Building Connections and Bridging Differences initiative began in 2019, thanks to an anonymous donor who was inspired by a discussion between W&M President Katherine A. Rowe and Chancellor Robert M. Gates '65, L.H.D. '98 about kindness and "doing disagreements well." The initiative is led by the University Ombuds, Health & Wellness, the Compassionate Action Board and Institutional Research, and its committee includes faculty and staff from across the university.
According to Kelly Crace, associate vice president for health & wellness, the group initially identified three goals: to raise awareness as to where W&M's mission, vision and values connect to the principles of building connections and bridging differences; to recognize and celebrate where that is happening on campus; and to create opportunities for learning and interaction with each other around these concepts.
As part of the third goal, the group created a set of training modules last semester, focused on flourishing, openness and courage. A series of facilitated discussions were hosted in April and May as part of the training. 
"The goal of the training modules is to give you the skills you need and the opportunity to practice using these skills so they move from the realm of good ideas or intellectual knowledge to how you actually live your life in relationship with others," said Porter.
This semester, the William & Mary community is invited to participate in additional training through OpenMind, an interactive, psychology-based platform that teaches skills to overcome differences, engage in difficult conversations and work together toward shared goals. 
The four-week program includes a total of eight lessons, with two being taken online each week starting Sept.13. Participants may take the online lessons on their own time, but after every two, they will be invited to participate in a facilitated discussion with others about what they are learning. Those discussions will be hosted in the McLeod Tyler Wellness Center at 4 p.m. on Sept. 16, 23 and 30 and Oct. 7. Participants may also engage in the discussions live online through Zoom. Members of the W&M community may sign up for the program online. 
"Our hope is that this program will help you feel more connected to others, but also to your best hopes for yourself as well as to our university values, all creating and deepening a culture of wise care and thoughtful connection across differences," Porter said.