W&M theatre professor directs international cast in virtual performance
Francis Tanglao Aguas had wanted to stage "Rolling the R's" for years and never could have imagined the circumstances under which he would do so.
Aguas, professor of theatre and founding director of Asian & Pacific Islander American studies at William & Mary, is directing the show in the virtual world forged by the COVID-19 pandemic. Featuring professional actors and W&M student actors all over the world, the performance will take place online.
Their adaptation of "Rolling the R's" will air live on May 9 at 8 p.m. on Zoom. Viewers are asked to make a $5 donation in advance to obtain a link to the performance, which will benefit actors who are currently out of work or their chosen charities.
"Rather than look at the pandemic as a limitation, I've chosen to use it to create an opportunity for professional theatre work where I could also cast our theatre students," Aguas said.
The performance will play out like a live TV/video broadcast as Zoom intercuts between speakers.
W&M students Quan Chau '21, Xavier Soto Burgos '20, Anthony Madalone '21 and Sumie Yotsukura '22 join professional actors in Los Angeles, Manila, Boston, Honolulu and San Francisco to make up the cast. W&M theatre alumna Madison Hauser '19 is serving as stage manager.
It's Yotsukura's first chance to work in a professional capacity, she said.
"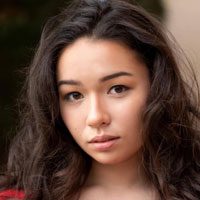 This staged reading gives me the chance to start, as most of the cast is made up of seasoned professionals," Yotsukura said. "I know I'm also grateful that I get to have this experience with my friends and classmates. This experience is really helping to bring us from William & Mary's theatre program directly to practical, professional experience.
"Furthermore, besides the whole Zoom-specific nature of this staging, I haven't done a play like this before — both in terms of the style and content. I'm Japanese-American, but I've never gotten to work on a play about Asian-Americans before, so this is really exciting to get to work on."
This new form of theatre is combining live theatre and film into a medium that many involved have quickly had to familiarize themselves with, she added.
"While other forms of storytelling such as film and literature are more easily accessible during this pandemic, I think there's a unique niche filled by live performance that people still have a need for," Madalone said.
"F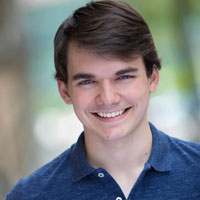 or me, something about sharing a unique experience with a group of people in real time is something unreplicable by other forms of art. 'Rolling the R's' presents a unique chance to try and fill that niche in these less communal times, with a fittingly refreshing story to tell to boot."
Filipino-American poet, novelist and playwright R. Zamora Linmark first published "Rolling the R's" in 1995 before adapting it for the stage. Aguas describes the play as a coming-of-age and coming-out story of Hawaiians living in the heyday of disco.
"There is lots of humor," Aguas said. "The play is based on a novel of the same title, which is one of the seminal works of Asian-American and queer literature. It is one of the few novels that have had several reprintings, including a 20th anniversary printing."
Aguas has used both the book and play versions in his teaching of Asian & Pacific Islander American studies and theatre.
"Since I watched the original workshop reading directed by Loy Arcenas in San Francisco at Bindlestiff in the mid-90s, I've always wanted to produce and direct this play," he said. "The one positive outcome of the COVID pandemic is that casting is no longer bound by location. This realization came to me when my class on sex and race in plays and films read the play via Zoom the very first week we came back online after students were sent home."
Seeing how much students enjoyed reading the roles and seeing them performed convinced him that the show worked when performed on Zoom. Aguas immediately brainstormed with Linmark, whose residency at W&M had been postponed due to the pandemic.
"But here was now an opportunity to not only reach the local community here; the whole theatre world suddenly opened up to us," Aguas said. "And as we have seen online, there have been other Zoom productions that have transpired."
Plot lines will ring true at this particular time, he added.
"The play stands on so many themes and ideas that are forever globally relevant," Aguas said. "But what strikes me most at this point is the indefatigability of the characters in creating and sustaining their community, their families amidst the pain and suffering of poverty and racism by unapologetically expressing their identities and unrestrained truth with humor.
"In a major way, this is what the world is facing now because we are all trapped with an invisible enemy and all we have is each other. The world of 'Rolling' shows us that we do not have to be so miserable to and with each other even when the world around us is so unstable."