Mellody Hobson to speak at W&M's 2020 Commencement ceremony
Editor's note: Due to the COVID-19 pandemic, plans for the 2020 Commencement ceremony have changed. The Class of 2020 deserves to be celebrated fully, so we will honor graduates in both May and October. On May 16, W&M will host a virtual ceremony for all graduates of the Class of 2020. This year's Commencement Weekend will be held on campus October 9-11, 2020. During that weekend, graduates will take part in our most cherished traditions: ringing the Wren Bell, candlelight, the walk across campus, formal exercises in full regalia and the personalized school/departmental ceremonies with faculty. Additional details and related FAQs are available on the Commencement website.
Hobson, Donald Patten and Faith Ringgold to receive honorary degrees
Mellody Hobson, former chair of DreamWorks Animation and a nationally recognized voice on financial literacy, will speak at William & Mary's 2020 Commencement ceremony, slated for 8:30 a.m. May 16 in Zable Stadium.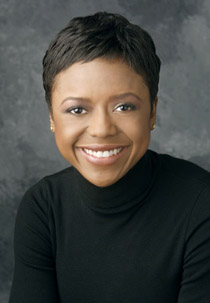 Hobson serves as co-CEO and chair of the board of trustees for Ariel Investments. In 2015, Time Magazine named her one of the world's "100 Most Influential People." Hobson will receive an honorary degree at the event, along with Donald Patten and Faith Ringgold. Patten, an attorney and longtime friend of the university, previously served as rector of W&M. Ringgold is a renowned artist, performer and writer widely known for her story quilts and children's books.
W&M Chancellor Robert M. Gates '65, L.H.D. '98, former U.S. Secretary of Defense, will also attend the ceremony and offer brief remarks. The event will be part of a weekend of festivities to celebrate the university's 2020 graduates.
"Our honorees are game-changers in their disparate fields, whose vision and leadership serve as wonderful inspirations for William & Mary's graduates at Commencement," said President Katherine A. Rowe. "Mellody Hobson embodies the highest ideals of a William & Mary education: excellence, curiosity and generosity. We cannot wait to hear from her.
"Donald Patten has remained a dear friend to William & Mary over the decades. We honor his service as W&M rector, as well as his many civic contributions on the Virginia Peninsula and in his legal practice on behalf of public health.
"For half a century, Faith Ringgold has expanded our understanding of artistic media and artistic traditions — creating an extraordinary dialogue between American and European traditions, classic art forms and vernacular experiments. It's a deep pleasure to be honoring an artist whose work I have admired for decades. William & Mary welcomes this trio of game-changers to campus with delight."
Mellody Hobson
In her current role as co-CEO of Ariel Investments, Hobson is responsible for managing all areas of the company outside of research and portfolio management. As chair of the Board of Trustees, she leads the company's publicly traded mutual funds. Prior to becoming co-CEO, Hobson served as Ariel's president for nearly 20 years.
Hobson has long shared her knowledge and experience on the national stage, speaking about financial literacy. She has researched minority investing patterns and writes a column for Black Enterprise Magazine. She has also been a contributor on CBS News and for ABC's "Good Morning America."
Hobson has served on the boards of multiple international businesses and chaired the board of DreamWorks Animation until its sale in 2016. She currently serves as vice chair of the Starbucks Corporation board. She is also a director of JPMorgan Chase and of the video production company Quibi.
Throughout her career, Hobson has sought ways to give back to the community. She chairs After School Matters, a nonprofit for teens in Chicago. She is also vice chair of World Business Chicago, co-chair of the Lucas Museum of Narrative Art, a board member of the George Lucas Education Foundation and a board member of the Los Angeles County Museum of Art.
Hobson received her undergraduate degree from Princeton University and last year, was awarded the school's highest honor: the Woodrow Wilson Award. Hobson also has honorary degrees from Howard University, Johns Hopkins University, St. Mary's College and the University of Southern California. In 2018, the governor of Illinois awarded her the Order of Lincoln — the state's highest honor.
Faith Ringgold
The artist Faith Ringgold — renowned for her mixed media work in painting, sculpture, fabric and performance — is also a writer, teacher and lecturer. She created her first paintings, the American People series, in the 1960s. During the next decade, she traveled to Europe, Nigeria and Ghana to study masks, which have served as her greatest influence. In the 1970s, she also began making soft sculptures and working on a Tibetan art form framed in fabric.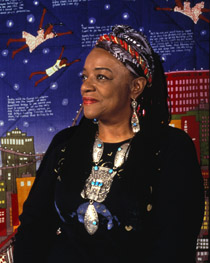 Perhaps best known for her exceptional story-quilts, Ringgold began her work in fabric in the 1980s with the quilt, "Echoes of Harlem," in collaboration with her mother. She created her first story quilt — "Who's Afraid of Aunt Jemima?" — in 1983 as a way "to publish her unedited words."
Ringgold has published myriad children's books. "Tar Beach" has won more than 20 awards, including the Caldecott Honor and the Coretta Scott King award for best-illustrated children's book. The book is based on a story quilt of the same name, now in the permanent collection of the Solomon R. Guggenheim Museum in New York City. In 2010, HBO created an animated version of "Tar Beach," narrated by Natalie Cole.
Ringgold's autobiography, "We Flew Over the Bridge: The Memoirs of Faith Ringgold," was released in 1995.
Ringgold received her undergraduate and master's degrees from the City College of New York. She is a professor emeritus of art at the University of California in San Diego and has received more than 20 honorary degrees.
Donald Patten
Patten, an attorney with the firm of Patten, Wornom, Hatten & Diamonstein in Newport News, Virginia, served on William & Mary's Board of Visitors from 1999 to 2003 and as its rector from 2001 to 2003.  He is an emeritus member of the Business School Foundation.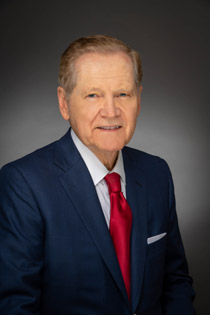 His career in law has spanned more than three decades, and over the past 20 years, he has focused on asbestos product liability litigation. In that role, he has represented individuals injured by asbestos in Virginia and multiple other states, including Ohio, Texas and Mississippi.
Patten is a member of several professional organizations and previously served as president of the Virginia Trial Lawyers Association. He received the highest rating awarded by Martindale-Hubbell Legal Directory for legal competence and was selected by his peers to be included in the 2001-2002 edition of the "The Best Lawyers in America."
Patten has been highly engaged in the Newport News community, previously serving as chair of the Planning Commission, chair of the Peninsula Airport Commission, a member of the Newport News City Council and vice mayor. He also served on the executive committee of the State Council of Higher Education for Virginia. He was president of the Christopher Newport University Education Foundation and chair of Mary Immaculate Hospital. He is currently a member of the board of the Peninsula Alliance for Economic Development and the Mariners' Museum. He currently serves on the C. E. Thurston & Sons Asbestos Trust Advisory Committee.
Patten received his bachelor's degree at the University of Richmond and his law degree at the University of Virginia.