W&M Athletics ranks among nation's best in the APR
William & Mary Athletics once again ranked among the very best in the nation in the NCAA Academic Progress Rate, as announced by the national office recently.
William & Mary had every sport at 982 or better, with 16 of the 21 teams (the NCAA reports indoor and outdoor track together) recording either an improvement or staying the same over last year in the four-year average.  Nine teams reported a perfect multi-year average of 1,000, and 18 total W&M programs reported a score of 990 or better.

"As William & Mary Athletics boldly moves forward, our academic success remains a top priority," said William & Mary Director of Athletics Samantha K. Huge. "The continued outstanding work of our student-athletes in the classroom validates that, and our coaches and staff remain committed to the long-standing Tribe tradition of providing our graduates with the tools to lead a life of impact."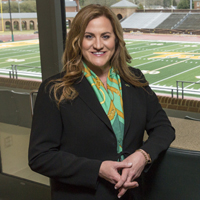 The Academic Progress Rate (APR) is one of the three major pillars of the NCAA Academic program, alongside the Federal Graduation Rate (FGR) and the Graduation Success Rate (GSR). The FGR and GSR both track graduation of student-athletes in six year cohorts, while the APR measures both single-year and four-year averages of athletes progressing toward degrees.
Teams must maintain a multi-year average of 930 or better to be eligible for NCAA Championships. Each student-athlete earns one point per year in school and one point for meeting NCAA-mandated progress towards degree (hours completed overall and in-major at the end of each school year), with that score divided by the total points possible for the team (athletes times two) and multiplied by 1,000 to reach the APR score.
W&M's nine programs with a perfect 1,000-point score are the most since the very first year the APR was reported, 2004-2005, when the Tribe had 11 teams reporting perfectly. However, four of those first year 1,000s were the men's and women's indoor and outdoor track & field teams, which were combined by the NCAA for reporting purposes in 2015, giving W&M two fewer chances now than it had back then.
 
Teams that record perfect 1,000-point multi-year APR scores include men's cross country, men's and women's golf, men's and women's gymnastics, men's and women's swimming, women's soccer, and women's tennis.  Nationally, W&M's nine 1,000-point teams are tied for the most of any public college and university (alongside Rutgers), and tied for 17th among all Division I colleges and universities. The Tribe also led all departments in the Colonial Athletic Association (with UNCW second, with seven 1000-point teams), as well as ranking first in the state of Virginia (Richmond and UVA, six each).
 
William & Mary has had a long and proud reputation of ranking among the nation's academic leaders, a reputation that has only been enhanced in 2018-2019.
In November, the Tribe was announced once again as one of the national leaders in graduation rate, leading all public colleges and universities in the Federal Graduation Rate for the 14th year in a row, and earlier this month, 10 W&M teams earned NCAA Public Recognition Awards for ranking in the top 10 percent of their sports in the APR.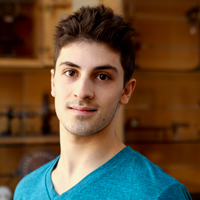 Five student-athletes were elected to Phi Beta Kappa, the nation's oldest and most prestigious academic honor society, the most in one year since 2015-2016. That included men's gymnastics standout Jacopo Gliozzi '19, who also won the Thomas Jefferson Prize in Natural Philosophy at Charter Day, as well as his teammate Peter Makey and women's gymnast Sophie Harris.
The women's swimming team produced two PBK initiates as well, in seniors Nina Lesser and Claire Williams. Williams was later selected by the Colonial Athletic Association as the 2018-19 CAA Female Scholar-Athlete of the Year, from among a selection pool that included all 10 league universities and every sport in the conference.
Men's soccer senior Ryder Bell was named a Google Cloud/CoSIDA Third-Team Academic All-American for the second year in a row, and also was named to the Senior CLASS Award First Team. Men's basketball grad student Paul Rowley '17, J.D. '20 was awarded the Dean Ehlers Leadership Award in the CAA, and women's gymnastics senior Madison Dwyer was named an ECAC Women's Gymnastics Scholar-Athlete of the Year.

Top-20 Perfect Scores
T1. Holy Cross 16
T1. Columbia 16
T1. Lehigh 16
4. Dartmouth 15
T5. Brown 14
T5. Colgate 14
T5. Villanova 14
8. Notre Dame 13
T9. Georgetown 12
T9. Northwestern 12
T11. Boston College 11
T11. Penn 11
T11. Yale 11
T14. Bucknell 10
T14. Gonzaga 10
T14. Stanford 10
T17. William & Mary 9
T17. Bradley 9
T17. Pepperdine 9
T17. Princeton 9
T17. Rutgers 9
T17. Siena 9
Top-10 Public Universities
T1. William & Mary 9
T1. Rutgers 9
T3. Arizona State 8
T3. LSU 8
T3. North Carolina 8
T6. Auburn 7
T6. FGCU 7
T6. California 7
T6. Michigan 7
T6. UNCW 7
T6. Northern Iowa 7