W&M's annual Raft Debate to be held March 15
The Raft Debate, a much beloved William & Mary tradition, will be held at the Sadler Center's Commonwealth Auditorium on March 15 at 6:30 p.m. The event will be streamed live online.
Free and open to the public, the premise of the debate has been the same since it was first instituted in the 1960s. Three survivors of an imaginary shipwreck, a scientist, a social scientist and a humanist, debate the value of their respective discipline to the rest of humanity. Only one of these professors can return to civilization in the life raft. They attempt to make their case by balancing comedy and lecture, cajoling, pleading, pontificating and resorting shamelessly to props and costumes. A fourth faculty member, a Devil's Advocate, officiates and argues sarcastically that none of the academic disciplines are worth saving.
The winner is chosen by a judge, based on audience reaction.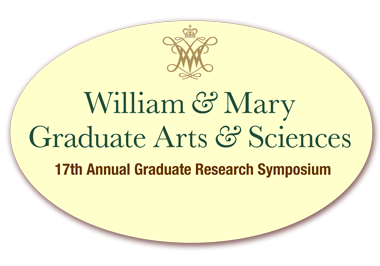 This year's survivors, and their disciplines, are Associate History Professor Fabricio Prado (humanities), Assistant Professor of Government Jaime Settle (social sciences) and Associate Professor of Chemistry Doug Young (natural and computational sciences). The Devil's Advocate will be Associate Professor of Computer Science Pieter Peers.
The judge will be Virginia Torczon, Arts & Sciences dean of graduate studies and research.
Prado specializes in Colonial Latin America and the history of the Atlantic World. His research focuses on cross-border dynamics, trans-national commerce, smuggling, corruption, the interconnected histories of Rio de la Plata (Argentina, Paraguay, Uruguay and Brazil) and the Atlantic world in the age of Atlantic revolutions.
Settle specializes in American political behavior and understanding how the American public experiences politics on a day-to-day basis. She and her students have uncovered evidence about how political interactions, in both face-to-face and online contexts, affect the way individuals perceive conflict in their environment, evaluate other people and engage within the political system.
Young focuses on developing new chemical tools toward the diagnosis and treatment of diseases. He and his students synthesize new amino acids and use biological systems to genetically incorporate them into proteins. This give the proteins novel functions that are not normally present in biological systems, and ultimately affords the preparation of new cancer therapeutics.
Peers specializes in computer graphics, and his research aims to digitize the appearance of the world so that it can be revisualized on any computer from any virtual viewpoint and under any lighting condition.
The Raft Debate is sponsored by the Office of Graduate Studies and Research, the Graduate Center, and the Arts & Sciences Graduate Student Association. More information is available
online
, or contact Chasity Roberts at
cyroberts@wm.edu
.