W&M begins offering Early Decision II, Coalition Application
Prospective undergraduates interested in attending William & Mary now have more time to select it as their top choice, and freshmen can choose between two application options.
Starting this fall, the W&M Office of Undergraduate Admission is offering Early Decision II with a deadline of Jan. 1. And, for the first time, the office is allowing prospective freshmen to apply via the Coalition Application. Both changes are expected to expand access to W&M, according to Tim Wolfe, associate provost for enrollment and dean of admission.
"The hope with this is to allow more opportunities, more resources for students in the application process that they can take advantage of," he said. "In a way, they're opening the door a little more but in two different ways."
Early Decision II
Previously, W&M offered one Early Decision deadline, giving students who want to select the university as their top choice an opportunity to apply early and find out their admission status sooner than regular applicants. In return, Early Decision applicants make a binding agreement to attend the university if they are admitted.
Many top private universities and colleges have offered Early Decision II for many years.
"We are one of very few public universities to offer it as an option," said Wolfe.
It had been on his team's radar for some time, and they decided to implement it based on student feedback.
"In recent years, as each cycle plays out, we've heard from students saying William & Mary is my number one choice, but they don't necessarily reach that conclusion until late in the fall," Wolfe said.
The deadline for Early Decision I applications is Nov. 1. In order to meet that, many prospective students need to inform the counseling staff at their schools by early October in order to get transcripts and recommendations ready, Wolfe said.
"For many students, if they haven't decided that they want to apply Early Decision by the very beginning of the school year, it's hard for them to change that even if as fall goes along they come to the conclusion that William & Mary is their number one choice," he said. "This provides that window of opportunity for the student who just wasn't able to get it done by Nov. 1."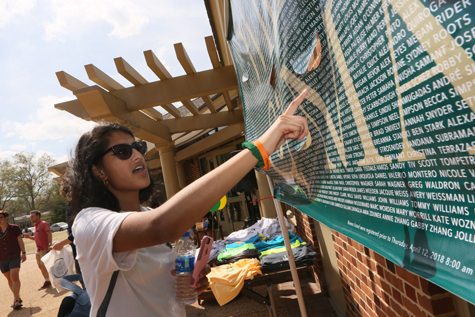 A recent change to financial aid application deadlines also played a role in the university's decision to offer Early Decision II. Prospective students and their families can now fill out the Free Application for Federal Student Aid (FAFSA) and the College Scholarship Service (CSS) profile beginning Oct. 1 instead of Jan. 1. This provides families with helpful information to better estimate the amount of need-based financial aid they'll qualify for.
Knowing what kind of aid may be available can play a significant role in what schools a prospective student applies to and whether a binding application is used, said Wolfe. Although the financial aid information may still be received too late for students to meet the Early Decision I deadline of Nov. 1, the second deadline of Jan. 1 can give prospective students more time to consider their likely financial aid eligibility and make a decision to still apply Early Decision.
"It makes it a little easier for that student or family who have questions about affordability to feel more confident in that process," said Wolfe.
There is no difference in applying Early Decision I or II, said Wolfe. No preferential treatment will be given to either. If students know that W&M is their top choice, Early Decision I may still be the best route to take so that they can hear about their admission status in early December. This allows admitted students the benefit of saving time and money by not needing to apply to any additional schools.
"So if you know early on, it makes sense to apply Early Decision I so you can hear back sooner and potentially be done with that process," he said.
Although the Early Decision II deadline is the same as that for regular applications, Early Decision II applicants will hear back much earlier than regular decision students, likely in mid-February as opposed to by early April.
Both Early Decision options are binding, meaning that the applicant is expected to enroll and withdraw applications to other schools if admitted to W&M.
"Part of our decision to move forward with this is that we didn't feel like this would fundamentally cause a massive change to the process," said Wolfe. "We just thought this would be a way to have an opportunity to better identify a few more students where William & Mary is clearly their number one choice. It's just going to open the door a little bit more for those students to have a little longer window of opportunity to officially let us know that through the application process."
Coalition Application
The Coalition Application launched three years ago. It was designed to allow a group of now nearly 150 universities — public and private — to work together to support college access opportunities for high school students.
"What it helps us as universities do is to have one more platform, one more method where we as a group of universities can give a combined college-going message that's often more powerful," said Wolfe.
And for students, it allows them to prepare for the application process earlier, giving them the opportunity to track their activities and accomplishments throughout their high school career instead of trying to remember everything when they begin the application process their senior year, said Wolfe.
William & Mary will still use the Common Application, and that will still be the only option for transfer students. But for prospective freshmen, there will be no preferential treatment of applicants based on which application they choose, said Wolfe.
"We continue to be very strong supporters of the Common Application," he said. "We absolutely think that Common Application does a great job, and we love being a Common Application member. This just provides another opportunity and gives the student a choice in which way they want to apply. Ultimately, the best application to use probably depends on where else they are applying."
By using both applications, W&M will be more accessible to students who may not have previously applied because some of the other schools on that student's list were not on the Common Application, but did use the Coalition Application.
In Virginia, W&M and the University of Virginia previously used only the Common Application, while Virginia Tech and James Madison University did not. This year, all four will be using the Coalition Application, allowing students to apply to all of them at once instead of having to choose between or complete multiple applications.
"Our hope is that it will alleviate some stress from the students and make it a little easier for them, but we're also trying to cast a wider net and get on the radar for some more students who might not necessarily have been thinking about William & Mary," said Wolfe.
"It's one more way for us to gain additional visibility in an increasingly national and international applicant pool. That's important for us, as we certainly want to make sure that whether you're a student in Richmond, Orlando, Seattle or London, that William & Mary is there for you to consider."