Virginia governor announces W&M Board appointments
Victor K. Branch '84, Bank of America senior vice president and corporate affairs market manager, has been appointed to the William & Mary Board of Visitors, Virginia Gov. Ralph Northam announced today.
Sue H. Gerdelman '76, William H. Payne II '01 and Lisa E. Roday were reappointed. All three currently serve on the Executive Committee of the Board of Visitors. In April, Payne was elected vice rector and Gerdelman was re-elected as secretary of the Board.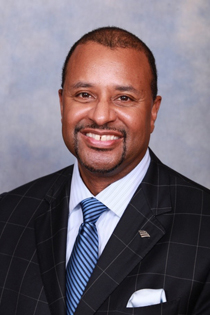 Branch will be the first graduate of Richard Bland College to serve on the Board, which governs both institutions. Branch will begin a four-year term July 1 and succeed Christopher M. Little, who announced earlier this year he would be stepping down when his term expired.
"The reappointment of Sue Gerdelman, Will Payne and Lisa Roday is excellent news," said Board member John E. Littel, who will become Rector July 1. "All three have been remarkably engaged and productive members of the Board of Visitors, to the benefit of William & Mary. I am gratified that they have agreed to continue to serve. At the same time, we thank Chris Little for his tremendous service on the Board.
"We also welcome Victor Branch, an alumnus of both William & Mary and Richard Bland, who has exhibited devotion to Alma Mater in part through a stellar term on Richard Bland Foundation's Board. I very much look forward to working with him."
Victor K. Branch '84
Branch has worked for Bank of America since 1984, starting in its entry-level management training program. In 1992, he became vice president and mid-Atlantic manager of specialized sales, developing a start-up sales program to offer companies discounted group banking packages.
Branch has held his current position as senior vice president and corporate affairs market manager since 2001. He is responsible for managing an annual corporate foundation and marketing sponsorship budget of approximately $4 million and distributing the bank's corporate social responsibility initiatives and resources throughout Virginia. Since 1997, Branch has also worked in Virginia government relations for the company.
Throughout his career, Branch has been highly involved in the community, serving on multiple boards including the Richard Bland College Foundation's from 1987 to 1991 and 2009 to 2015. He is chair of the board of directors for the Virginia Gateway Economic Development Alliance and a member of the executive committee for Housing Opportunities Made Equal. Branch is also a trustee for the Virginia Foundation for Independent Colleges and Chamber RVA, and he serves on the boards of Venture Richmond and the YMCA of Greater Richmond. He is also a member of the Virginia State University Reginald F. Lewis School of Business marketing advisory committee.
Branch has received multiple honors for his work and community involvement. He was named as a top 10 economic impact driver in the Richmond region by Style Weekly in 2017 and one of the top 30 business leaders over the past 30 years by the Richmond Times-Dispatch in 2016. He received an outstanding community service award from the Delta Sigma Theta Sorority, Inc. Petersburg alumnae chapter and a Flame Bearer of Education award from the United Negro College Fund. He was also recognized in 2009 by the Asian American Society of Central Virginia for his support of the organization and its work.
Branch graduated from Richard Bland College in 1982 with an associate's degree and from William & Mary in 1984 with a bachelor's in sociology. He also attended the Virginia Bankers Association School of Retail Management at the University of Virginia.
Sue H. Gerdelman '76
Gerdelman, who received a degree in elementary education from William & Mary, taught school for six years in Washington State. She later went to Washington, D.C., where she worked at the White House as an executive assistant to the assistant to the president for homeland security and counterterrorism and as associate director of the President's National Economic Council.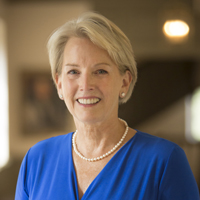 Gerdelman was appointed to the Board of Visitors in 2013, but she has been an active supporter of the university and the community for many years. She is currently secretary of the Board of Trustees of the Jamestown-Yorktown Foundation, a past chair of the W&M Foundation and past president of the Jamestown-Yorktown Foundation, Inc., the private affiliate. She chairs the Board of Visitors' committees on athletics and university advancement. Gerdelman is also chair of For the Bold: The Campaign for William & Mary, which seeks to raise $1 billion for the university.
She received the Alumni Medallion, the highest honor given by the William & Mary Alumni Association, in 2011. Her husband, John Gerdelman, is a member of the Class of 1975. He served on the Board from 2003 to 2011 and as its vice rector from 2007 to 2011. Their children, Mark M.B.A. '13, M.Acc. '13, and Emily '07, are also graduates of W&M.
William H. Payne II '01
Payne, who earned a bachelor's degree in public policy from W&M, has spent his career in public affairs. He currently works as chief deputy of Virginia's state energy office where he focuses on economic development opportunities in the Commonwealth's energy sector.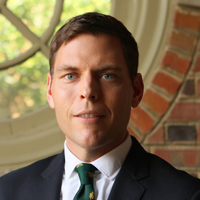 He previously served as the principal of Bull Moose Strategies, a consulting firm specializing in strategic communications and building bipartisan coalitions. He cofounded the nonprofit Virginia Sportsmen's Foundation and serves as vice chair of Virginia 21's board of directors. In 2005, he was named a fellow of the Sorensen Institute for Political Leadership. A decade later, he published his first book, Mark Warner the Dealmaker: From Business Success to the Business of Governing.
Payne has been a member of the W&M Annual Giving Board and in 2011 received its Board of Directors Cup. He has been involved with the W&M ice hockey team for many years, serving as a player, assistant coach and chairman of its booster club. Appointed to the Board of Visitors 2014, he currently chairs the Committee on Administration, Buildings and Grounds, the university's Design Review Board and is vice chair of the Committee on Student Affairs. Payne will become vice rector July 1.
Lisa E. Roday
Roday received her undergraduate degree from the State University of New York at Binghamton in 1979 and her law degree from Brooklyn Law School in 1982.
She is the president of FireIce Solutions, LLC, and has worked as a legal consultant for 20 years. She became a partner with the New York firm of Colton, Hartnick, Yamin & Sheresky in 1990 and later was a partner at two additional firms where she focused on matrimonial law. She has also worked as a teacher and mentor, serving as a lecturer for the New York State Bar Association, adjunct professor of law at the T.C. Williams School of Law in Richmond and a guest lecturer, job skills mentor and moot court honor society judge at Brooklyn Law School. Between 2008 and 2011, Roday worked as a March of Dimes NICU family support specialist.
Roday is very involved in her community and serves on the boards of The Collegiate School in Richmond and Congregation Or Atid in Henrico, where she also chairs the Board of Trustees and founded and chairs its Endowment Fund.
Appointed in 2014 to the Board of Visitors, she chairs its Committee on Student Affairs and serves as the Board's liaison to the Race and Race Relations Implementation Team. Her sons, Harrison '13 and Ethan '14, are alumni of the university.