IDEA grant projects working to expand diversity & inclusion
Whether offering  undergraduate students mentorship opportunities in marine science, developing workshops that increase awareness of issues related to DACA or offering nuanced training to Health Outreach Peer Educators, William & Mary's 2017-2018 IDEA grantees are working to achieve a more inclusive environment, on and off campus.
The Office of Diversity & Inclusion granted eight Innovative Diversity Efforts Awards (IDEA) this academic year to initiatives that are working to advance diversity and inclusion at William & Mary.
Created in 2011, the IDEA grant offers recipients up to $1,500 to fund various projects, from diversity fellowships to multicultural conferences. According to Dania Matos, deputy chief diversity officer in the Office of Diversity & Inclusion, the number of IDEA Grant proposals received this year, 13, was "unprecedented."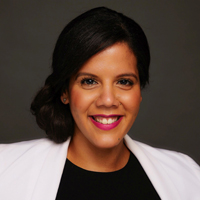 The grant recipients of the 2017-2018 academic year are approaching the fostering of diversity from varied perspectives.
"Each project is addressing inequities both on campus and in our surrounding community," Matos said. "Knowing that each project is creating social change and putting our values of diversity into action is exciting."
Stephen Sechrist, director of Office of International Students, Scholars and Programs at the Reves Center, is using the IDEA grant to advance his department's task of supporting W&M's international community through immigration services, advocacy, outreach, scholarships and English language programs.
The department employed the grant funds to offer workshops that raise awareness of issues related to students with DACA (Deferred Action for Childhood Arrivals).
"Strengthening support for our student community, especially some of our most vulnerable students, is really important and one way to build an informed and invested network," Sechrist said.
The project engages students at William & Mary, offering a platform for them to learn different approaches to advocacy. The workshops provide foundational knowledge for participants on the challenges, experiences, and concerns of students involved with DACA. Sechrist emphasized that the opportunity fosters student engagement, teaching them leadership skills and advocacy techniques for within an organization and in the broader national discussion.
Grateful for the opportunity to foster diversity on campus, Sechrist added, "The IDEA grant makes transformative experiences possible."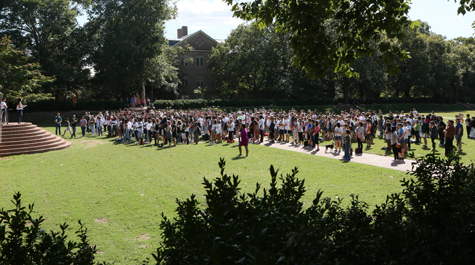 Mayanthi Jayawardena, assistant director of health promotion and sexual violence prevention specialist, is working with the Office of Health Promotion to develop a diversity training for Health Outreach Peer Educators. They developed the Integrative Diversity & Inclusion Forum to inform students on health disparities in the community and how to implement inclusive programming.
With their panel of experts, Jayawardena described that the program will "create a brave and safe space to talk about how to effectively be an ally, how to reach out to populations that are different than you, how to recognize and celebrate differences and how to incorporate that into programming."
Graduate students at William & Mary's Virginia Institute of Marine Science (VIMS) Patricia Thibodeau and Sarah Pease with Assistant Professor in the Department of Biological Sciences at VIMS Emily Rivest were looking to create a formal support network for women at their school. To actualize their desire for a closer community that empowered female scientists, they created a chapter of the Society for Women in Marine Science (SWMS) at VIMS.
Thibodeau and Pease applied for the IDEA grant to further amplify women's voices and generate a more inclusive space in the field of marine science. With the funding, they've supported a fellowship for a William & Mary undergraduate student to engage in marine science research at VIMS and invited local female speakers from the field to share their experiences.
"Without a diverse group of people working on an issue, you lose out on a lot of important viewpoints," said Pease. "SWMS at VIMS has offered the opportunity to talk to people at different places in their careers, where you can have a safe space to discuss women's issues and find support if you need it."
Assistant Professor of Counselor Education Natoya Haskins and Assistant Professor of Special Education Jacqueline Rodriguez are using IDEA grant funding to increase programming related to diversity and inclusion on campus. This year, they developed a research fellows program that awards funding to graduate students pursuing projects related to social justice, equity and diversity.
With the research, Haskins explained, "We're able to look at populations that would otherwise not necessarily be explored." This year, project participants are researching international student experiences, cross-cultural mentoring between students and faculty and the experience of queer students navigating their identity at college.
The grant has allowed student-researchers to travel to conferences and outside speakers to visit William & Mary to present on research methodology.
Expressing the importance of the IDEA grant for diversity and inclusion at William & Mary, Rodriguez emphasized that funding is not only about money, but about priority.
"Outside of giving people access to collect data, present research or listen to other research at conferences – funding students doing research on issues that are going to impact the greater community demonstrates the value and the priority of these issues," she said. "Funding a project isn't just about money, funding is a demonstration of what you care about. This is our campus community saying, 'We consider diversity and inclusion as a priority'."
Other IDEA grant recipients this year and their projects include: John Riofrio, assistant professor of Hispanic studies, "Tutoring for Social Change"; Naomi Cholst, former W&M in DC program assistant, "NASPA Multicultural Institute Conference"; Amy Chen, Noyce Scholars recruiter and mentor, "Exploring Equity in STEM Education: A Workshop Series"; and graduate students Shanna Williamson and Gail Schwieterman, "Connecting Communities: Building bridges of support to ensure success in the graduate school environment."
This year, the IDEA grant project is broadening the university's ongoing commitment to expanding diversity and inclusion in the campus community and beyond.
"The IDEA grants allows our institution to add some currency to our commitment to equity through a collaborative process," said Matos. "This important funding allows innovative projects and initiatives come to life that would not otherwise be seen and allows everyone to take ownership of creating equitable and just solutions."