Faculty to come together at Teaching & Learning Symposium
As the semester comes to an end, William & Mary faculty members will have a chance to share ideas about teaching and learning that they may implement when the next academic year begins.
The Office of University eLearning Initiatives in conjunction with William & Mary Libraries, the Center for Liberal Arts and Charles Center, is hosting William & Mary's first Teaching & Learning Symposium on May 2.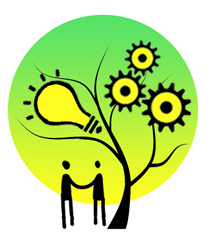 The event, to be held from 9 a.m. to 1 p.m. on the ground floor of Swem Library, will include short presentations from educators from across the university, roundtable discussions, "try-it-yourself tables" where attendees can get hands-on with learning tools, and poster sessions from multiple disciplines. The event is free and open to W&M faculty, but attendees are asked to register in advance.
 "Connecting faculty and co-educators with innovative concepts and tools is fundamental for continued excellence in teaching and learning at William & Mary," said Adam Barger, eLearning specialist and one of the event's lead organizers. "The symposium is a wonderful collaborative effort to celebrate those connections and inspire new strategies in the classroom. The range of perspectives found in this year's program speaks to the broad interest in advancing our teaching efforts with an eye towards new and emerging tools and resources."
Among the faculty presenters will be professors from disciplines including education, religious studies, biology, chemistry, Hispanic studies, kinesiology, sociology, classical studies, art, Russian studies and English.
The topics for the spotlight presentations, to be held in the Cox Classroom, range from virtual learning in religious studies to community communication in data sciences courses to infographics.
Topics for the roundtable discussions in the Kyle Classroom include explorations in undergraduate research, instructional strategies for class recording, student engagement in large classes and presence in online and hybrid instruction.
The try-it-yourself tables, set up in the Ford Classroom, will allow attendees to experiment with Poll Everywhere for student engagement, W&M Publish for promotion research, the Art Makerspace for student projects, Panopto and Zoom video for teaching, ESRI Story Maps for telling stories, desktop annotation and screencasting and presentation software for in-class activities.
 A complete schedule may be found
online
.