A fall cornucopia of performances, exhibits and talks planned at W&M
The new semester brings with it a vast array of opportunities for people to enjoy the arts at William & Mary. For more events happening at William & Mary this semester, see the university's online calendar. - Ed.
Art
The Art & Art History Alumnae Exhibition: 100 Years of Women at W&M will be exhibited at the Andrews Gallery and Foyer from Sept. 6 through Oct. 21. More than 100 works by alumnae will be on display at the gallery, which is located in Andrews Hall.
The Art and Art History Alumnae Speaker Series will be hosted as part of the exhibition. It will feature multiple speakers on Sept. 20 at 4 p.m., which will be followed by an alumnae exhibition reception that is free and open to the public, as well as on Oct. 20 at noon in Andrews Hall Room 101.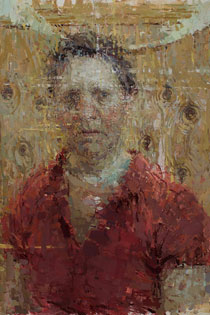 Ann Gale will be the Department of Art and Art History distinguished artist lecturer for the semester. She will lecture Oct. 25 at 6 p.m. in ISC Room 1127. Gale, a highly respected figurative painter, is a professor of painting and drawing and the Hermine Pruzan Endowed Faculty Fellow at the School of Art, Art History and Design at the University of Washington in Seattle.
As part of the 100th anniversary of coeducation, works from the W&M President's Collection of Art will be featured in the exhibition Following in their Footsteps at the Sadler Center through May, 2019. It's free and open to the public. The exhibition showcases alumnae art depicting works both by women and of women, including the newly acquired bronze sculpture "Dawn" by Christina Fleckenstein '18 created for the 100 Years of Women commemoration.
The Muscarelle Museum of Art at William & Mary is closed for renovation, and the museum will open a temporary location called Muscarelle on the Move in September in Merchants Square. Information on upcoming exhibits and programming will be announced, according to museum officials.
Dance
Beijing Normal University's dance department will present "Confluence: A Performance of Traditional and Modern Chinese Dance" at 5 p.m. on Oct. 6 in the Sadler Center as part of the university's cultural exchange program with W&M's dance program this fall. It is free and open to the public.
Orchesis Modern Dance Company will present DANCEVENT: Women in Power, original choreography by dance faculty members performed by faculty, students with Orchesis and guest artists, from Oct. 25 through Oct. 28 at the Kimball Theatre. Show times are 7:30 p.m. Thursday through Saturday and 2 p.m. on Sunday. Admission is $7-$15.
Ewell Concert Series
The music department will kick off the Ewell Concert Series at 7:30 p.m. on Sept. 14 featuring soprano Laura Strickling and pianist Joy Schreier. Strickling has been praised by The New York Times as having "[a] flexible voice, crystalline diction and warm presence," and has performed at Carnegie Hall, Lincoln Center, the Kennedy Center and Washington National Cathedral. Lauded by Plácido Domingo as an "orchestra at the piano" and described by The Washington Post as "perfection itself … the dream accompanist that a singer hopes to find at some point in one's lifetime," Schreier has been presented in recital at Carnegie Hall, Lincoln Center, the White House, the Kennedy Center for the Performing Arts, the Corcoran Gallery and Strathmore Hall.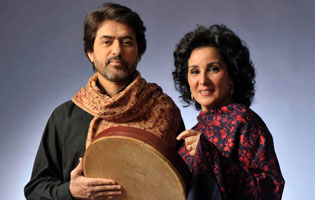 The series continues at 7:30 p.m. on Oct. 28 with the Arabic music of vocalist Aïcha Redouane and percussionist Habib Yammine. Redouane specializes in the art of Arabic singing, Sufi poetry and song, and Amazigh (Berber) musical styles, along with jazz, blues and Western classical music. Originally from Lebanon, Yammine is a percussionist, ethnomusicologist, composer and educator. Together, Redouane and Yammine perform internationally and have recorded several albums of both traditional repertoire as well as original compositions based on Arabic Sufi poetry.
T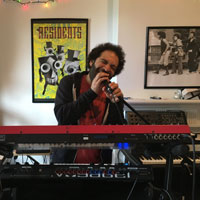 he final fall performance of the Ewell Series will be Nov. 9 at 7:30 p.m., with an appearance by the David Dominique Ensemble, which is led by Dominique, a W&M music faculty member, and will also feature Victor Haskins, W&M instructor of trumpet and a world-class improviser, cornetist, and electronic wind instrumentalist, along with special guests. Dominique's compositions for jazz octet have been widely praised in publications including the Boston Globe, LA Weekly, NewMusicBox, The Examiner and Downbeat. Haskins is a teaching artist for the John F. Kennedy Center for the Performing Arts, as well as an artist for Denis Wick mouthpieces/mutes and Eclipse Trumpets.
All concerts will be held at Ewell Recital Hall. Admission for all concerts is $5, free with a W&M ID.
Music
The music department has various concerts scheduled throughout the semester, with more events to be added to its calendar. Officials ask guests to confirm details online before heading out to a concert.
The W&M Orchestra, along with the Wind Ensemble, Women's Chorus and Choir, will perform the Family Weekend concert on Sept. 28 at 8 p.m. at the Martha Wren Briggs Amphitheatre. General admission is $10 and free for children, students with ID and veterans.
The orchestra's Halloween Concert, featuring numerous works will be held at 8 p.m. on Oct. 26 in the Sadler Center. General admission is $10 and free for students, veterans and children.
The orchestra's annual Fall Concert will be held at 7:30 p.m. on Dec. 7 at a location to be announced. It will include Paul Dukas' "The Sorcerer's Apprentice" and Nikolai Rimsky-Korsakov's "Scheherazade." General admission is $10 and free for students, veterans and children.
The Choir, Botetourt Chamber Singers and Women's Chorus will perform their Winter Choral Concert at 2 p.m. on Dec. 8 at Williamsburg Presbyterian Church. It's open to the public and tickets are required.
The Wind Ensemble will host its Homecoming Concert at 8 p.m. on Oct. 19 in the Sadler Center. General admission is $10 and free with W&M ID. The ensemble will feature Hendrix College Wind Ensemble Conductor and Instructor of Low Brass Gretchen Renshaw as guest conductor, as well as W&M Instructor of Flute Joanne White, at its free Winter Concert at 7:30 p.m. on Dec. 5 in the Jamestown High School Auditorium.
Music Instructor Timothy Olbrych will present a free concert of lute, Renaissance guitar and Baroque guitar at 8 p.m. on Oct. 11 in the Wren Chapel. The Middle Eastern Music Ensemble with guests Redouane and Yammine will host a free concert at 7:30 p.m. on Nov. 10 at Ewell Recital Hall.  The W&M Music of India Ensemble will perform at 7 p.m. on Nov. 11 at Ewell Recital Hall.
The Piedmont Singers of Central Virginia, which include Visiting Director of Women's Chorus Sarah Frook Gallo, will perform "Love & Madness" at 7:30 p.m. on Sept. 15 in the Wren Building Great Hall. Admission is a suggested $15 donation at the door.
Theatre
W&M Theatre moves to its home temporarily to the Kimball Theatre this fall as Phi Beta Kappa Memorial Hall undergoes renovation. The Kimball box office will open for ticket sales Sept. 4 at noon.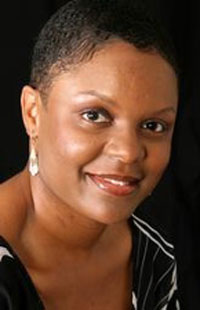 W&M Theatre opens the semester Oct. 4 with "The Children's Hour," written by Lillian Hellman and directed by Artisia Green, Sharpe Associate Professor of Civic Renewal and Entrepreneurship of Theatre and Africana Studies. Chosen in honor of the 100th celebration and the fall COLL 300 theme "Bodies that Matter," according to Green, the play centers on two young women running a girls' school, and the scandal that follows when one of their students runs away and tells a shocking lie. It is recommended for audiences older than age 13. The show runs Oct. 4 through Oct. 7. Show times are 7:30 p.m. Thursday through Saturday and 2 p.m. on Sunday.
"The 25th Annual Putnam County Spelling Bee" runs Nov 15 through 18 and Nov. 29 through Dec. 2. It features music and lyrics by William Finn. A comedy that includes audience participation, the story follows six young people revealing details of their home lives while pursuing the spelling championship of a lifetime. Show times are 7:30 p.m. Thursday through Saturday and 2 p.m. on Sundays.
Writing
The Cloud Lecture series will host Mary Jean Corbett, University Distinguished Professor of English at Miami University—Ohio at 5 p.m. on Sept. 20 at the Tucker Theatre.  Corbett's research interests include 19th-century English and Irish writing, feminist and postcolonial theory, and women's writing.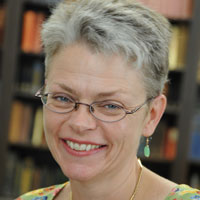 Drawing on letters, diaries, and memoirs, she is currently at work on an interdisciplinary study of the fiction and criticism of Virginia Woolf.
Author Lorrie Moore starts off the Patrick Hayes Writers Festival series with an appearance at 7 p.m. on Sept. 26 at the Tucker Theatre. Moore, a noted writer of novels, short stories, children's books and essays, was elected to the American Academy of Arts & Letters in 2006. She has taught in writing programs at Princeton, Wisconsin, Cornell, Michigan, NYU and Vanderbilt. Her latest book, See What Can Be Done, is an anthology of essays.
The series continues at 5 p.m. on Oct. 11 in the Tucker Theatre with poet and children's book author Elizabeth Spires, a professor of English at Goucher College. Spires' work has appeared in The New Yorker, Poetry, The American Poetry Review, The New Criterion and The Paris Review among other literary magazines and anthologies. She has been the recipient of the Amy Lowell Poetry Travelling Scholarship, a Whiting Award, a Guggenheim Fellowship and two fellowships from the National Endowment for the Arts.
Next in the series will be poet, screenwriter and filmmaker Michele Poulos, and writer and film producer Gregory Donovan at 5 p.m. on Oct. 24 in Blow Hall Room 332 and at 5 p.m. on Oct. 25 at the Tucker Theatre. The husband and wife team's two-day visit will include a screening of the film that Poulos directed and Donovan produced, "A Late Style of Fire: Larry Levis, American Poet."
Poulos' first full-length collection of poems, Black Laurel, was published in 2016. Her screenplay, "Mule Bone Blues", won the 2010 Virginia Screenwriting Competition. She just completed writing two feature-length comedies and is currently writing two more screenplays, an animation and a mystery about a young photographer. 
Donovan, a professor of English at Virginia Commonwealth University, is the author of Torn from the Sun and Calling His Children Home, which won the Devins Award for Poetry.  His poetry, essays and fiction have appeared in The Kenyon Review, The Southern Review, New England Review, TriQuarterly, Crazyhorse, Gulf Coast and Copper Nickel, among other journals and anthologies.