Best-selling author Walter Isaacson to deliver 2017 Commencement address
Librarian of Congress Carla Hayden and Former W&M President Paul Verkuil '61 to receive honorary degrees
Walter Isaacson, president and CEO of the Aspen Institute and former chairman and CEO of CNN, will give William & Mary's 2017 Commencement address.
Isaacson, a best-selling author and noted journalist who also served as editor of Time magazine, will receive an honorary degree at the event along with Librarian of Congress Carla Hayden and former William & Mary President Paul Verkuil '61.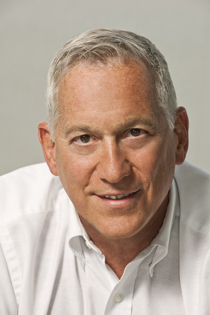 W&M Chancellor and former Secretary of Defense Robert M. Gates '65, L.H.D. '98, is also expected to attend the ceremony and offer opening remarks. The ceremony is scheduled for 10 a.m. May 13 in Kaplan Arena.
"Walter Isaacson's life is a triumph of the liberal arts," said President Taylor Reveley. "In his work as a journalist, scholar and leader of the Aspen Institute, Walter has ranged widely and creatively, tackling some of the world's most thorny issues. He will speak splendidly at commencement.
"We are also delighted to honor Carla Hayden and Paul Verkuil. Dr. Hayden is the first woman and first African-American to be Librarian of Congress. She is a champion of facts, knowledge and ideas.  President Emeritus Verkuil, William & Mary's 24th leader, has contributed richly to the success of his alma mater, as well as that of other institutions, most recently the Administrative Conference of the United States. All three of William & Mary's 2017 Commencement honorees are stellar examples of lives devoted to service."
Walter Isaacson
Isaacson assumed his current role as president and CEO of the Aspen Institute in 2003. The organization "is a nonpartisan forum for values-based leadership and the exchange of ideas," according to its website. Isaacson is also chair emeritus of Teach for America, a nonprofit that recruits people to teach in underserved communities. In 2006, Isaacson served as William & Mary's Hunter B. Andrews Distinguished Fellow.
A native of New Orleans, Isaacson attended Harvard and later Pembroke College of Oxford University as a Rhodes Scholar. His career in journalism began with a position at The Sunday Times of London followed by the New Orleans Times-Picayune. In 1978, he began working at Time, where he served as a political correspondent, national editor, editor of digital media and, finally, editor in 1996. In 2001, he became chairman and CEO of CNN.
From 2005 to 2007, he was the vice-chair of the Louisiana Recovery Authority, which oversaw rebuilding after Hurricane Katrina. From 2009 to 2012, he served as the chairman of the Broadcasting Board of Governors, which operates such broadcasts as Voice of America and Radio Free Europe, upon the appointment of former U.S. President Barack Obama.
Throughout his career, Isaacson has been a prolific scholar and author.  His books include 2014's The Innovators: How a Group of Hackers, Geniuses, and Geeks Created the Digital Revolution.  He has also written Einstein: His Life and Universe, Benjamin Franklin: An American Life, Kissinger: A Biography, and Steve Jobs.
Isaacson is a member of the American Academy of Arts and Sciences, and serves on the boards of multiple organizations, including United Airlines, Tulane University, New Orleans City Planning Commission, Bloomberg Philanthropies, the Society of American Historians and the Carnegie Institution for Science.
Carla Hayden
Hayden was sworn in as the 14th Librarian of Congress in 2016, becoming the first woman and first African-American to hold the position.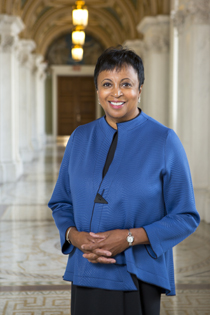 She received her undergraduate degree from Roosevelt University and a master's and doctorate from the Graduate Library School of the University of Chicago.
Her career began at the Chicago Public Library, where she worked as a library associate and children's librarian from 1973 to 1979 and young adult services coordinator from 1979 to 1982. She went on to become the library services coordinator for the Museum of Science and Industry in Chicago, an assistant professor for library and information science at the University of Pittsburgh, deputy commissioner and chief librarian of the Chicago Public Library and CEO of the Enoch Pratt Free Library system in Baltimore. She served as president of the American Library Association from 2003 to 2004.
According to a recent article in The New Yorker, Hayden has a strong belief in the right to self-education and open access to online information. In 1995, she was the first African-American to receive Library Journal's Librarian of the Year Award for her outreach services at Pratt Library. She made headlines in 2015 when, while at the helm of Pratt, she decided to keep the libraries open during the protests that followed Freddie Gray's death in police custody, ensuring they would be places of refuge and resources for community members, according to the article.
In January 2010, Obama nominated her to be a member of the National Museum and Library Services Board. In February 2016, Obama nominated Hayden for her current role. Even before  she was confirmed by the Senate in July, Fortune placed her among the 50 World's Greatest Leaders.
Paul Verkuil '61
Verkuil became William & Mary's 24th president on July 1, 1985, and served in that role until 1992. During his presidency, he launched and led the Campaign for the Fourth Century, which raised $153 million for the university, and was a key player in planning his alma mater's tercentenary celebrations. He was responsible for the creation of the Wendy and Emery Reves Center for International Studies and founded the Thomas Jefferson Program in Public Policy in April 1990. He oversaw the completion of multiple construction projects and establishment of three new Ph.D. programs in American studies, computer science and applied science. Verkuil also proposed that the position of Chancellor, which had been vacant since 1974, be filled, and retiring Chief Justice Warren E. Burger assumed that office in February 1987. In 2008, W&M Law School awarded him its highest honor, the Marshall-Wythe Medallion.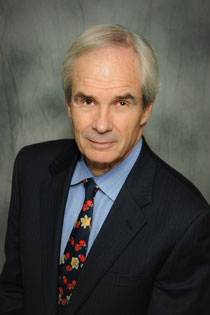 Verkuil received a bachelor's degree in English literature from W&M in 1961. Following his service in the U.S. Army, he earned law and graduate degrees from the University of Virginia, New York University and the New School for Social Research.
Verkuil has practiced law with leading firms in New York City and served as dean of Tulane Law School and the Benjamin N. Cardozo Law School of Yeshiva University. He has also been president and CEO of the American Automobile Association and served on the White House Council on Small Business. 
Verkuil is a leading scholar on regulation and has published dozens of articles along with several books, including Administrative Law and Process, Regulation and Deregulation and Outsourcing Sovereignty: Why Privatization of Government Functions Threatens Democracy and What We Can Do About It.
In 2010, Paul Verkuil was appointed by Obama to chair the newly reconstituted Administrative Conference of the United States, an independent advisory group charged with making recommendations to Congress and federal agencies about the efficiency, soundness and fairness of the regulatory process.