W&M joins Institute of International Education Coalition
The College of William & Mary has pledged to join the Institute of International Education (IIE)'s Generation Study Abroad initiative to double the number of American students who study abroad by the end of the decade. The university has committed to increasing the number of undergraduate students who study abroad to 60 percent over the next five years.
Leading up to IIE's centennial celebration in 2019, Generation Study Abroad will engage educators at all levels and stakeholders in the public and private sectors to drive meaningful, innovative action to increase the number of U.S. students who have the opportunity to gain international experience through academic study abroad programs, as well as internships, service learning and non-credit educational experiences. William & Mary is among the lead partners who have committed to specific, measureable actions that will help reach this ambitious goal; the result will be thousands more American students graduating with the international experience necessary for success in a globalized world.
Building on its nearly 100-year commitment to study abroad, IIE has committed $2 million of its own funds to this initiative over the next five years.
"We feel privileged and honored to join the Institute for International Education's Generation Study Abroad initiative," said W&M Vice Provost Stephen E. Hanson, director of the
Reves Center for International Studies
. "The Institute's goal is one that we at the Reves Center not only heartily endorse, but that we have also been working to make a reality among William & Mary students for twenty-five years. In fact, in the last year alone, W&M's study abroad scholarships have risen to more than $350,000, thus providing vital resources to help make global education as accessible as possible to students."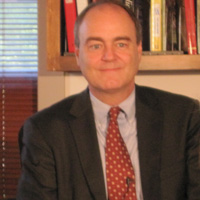 William & Mary's Reves Center for International Studies supports and promotes the internationalization of learning, teaching, research and community involvement at the university through various programs like study abroad. The Reves Center's Global Education Office helps more than 650 students study abroad each year — the highest percentage of undergraduates who participate in study abroad programs compared to any other public university in the U.S., according to the 2013 Open Doors report released by the Institute of International Education.
"We at William & Mary are extremely pleased by the significant percentage of our undergraduates who study abroad already," said Sylvia Mitterndorfer, the university's director of
global education
. "With that said, we have never thought that our work in this area was complete, and never wanted to be satisfied with the status quo. Joining the Generation Study Abroad Initiative aligns perfectly with our strategic goal to continue to offer international opportunities to any student desiring them and to make study abroad even more accessible financially and academically."
More than 150 higher education institutions from 41 U.S. states have already signed the Generation Study Abroad Commitment, including large state and private universities, liberal arts colleges, community colleges and historically black colleges and universities and other minority-serving institutions. The U.S. Department of State's Bureau of Educational and Cultural Affairs and several foreign governments, as well as key higher education associations and study abroad provider organizations, have also pledged to support the goals of the initiative. Recognizing the importance of an internationally focused workforce, IIE is also actively seeking the participation of corporations and the business community.
"Globalization has changed the way the world works, and employers are increasingly looking for workers who have international skills and expertise," says Allan Goodman, president of IIE. "Studying abroad must be viewed as an essential component of a college degree and critical to preparing future leaders."
IIE is launching Generation Study Abroad because the number and proportion of today's students who graduate with an educational experience abroad is far too low. Currently, fewer than 10 percent of all U.S. college students study abroad at some point in their academic career. According to the Open Doors Report on International and Educational Exchange released by IIE last November with support from the U.S. Department of State's Bureau of Educational and Cultural Affairs, 295,000 students studied abroad in 2011/12 in credit-bearing and non-credit programs. Generation Study Abroad aims to grow participation in study abroad so that the annual total reported will reach 600,000 by the end of the decade.
With 2.6 million students graduating with associates or baccalaureate degrees each year, it is clear that major segments of America's young people are not getting the international experience they will need to advance their careers and participate in the global economy, or to work together across borders to address global issues.
Get more
information
on IIE's Generation Study Abroad initiative, and a complete list of commitment partners.