William & Mary alumni appointed to state Cabinet positions
Four William & Mary alumni have been named to positions in the Virginia Governor's Cabinet by Gov.-elect Terry McAuliffe, who will be inaugurated on Saturday.
Paul Reagan '82 will serve as chief of staff, Ric Brown '68 as secretary of finance, Karen Jackson MBA '91 as secretary of technology and Molly Ward J.D. '87 as secretary of natural resources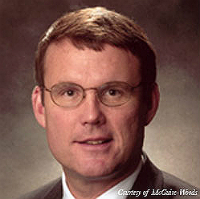 Reagan previously served as chief of staff for U.S. Senator Jim Webb and U.S. Congressman James P. Moran. Before joining Moran's office, he was communications director for U.S. Representatives L.F. Payne, Rick Boucher and Owen Pickett. Reagan was also counsel to the House Science Subcommittee from 1993 to 1995. At the state level, he served as communications director for Governor Mark Warner from 2001 to 2005.
"I am very excited about this new opportunity to serve Governor McAuliffe and the people of the Commonwealth," said Reagan. "Through what has been a long career in politics and government service, I have always remained close to and benefited enormously from my four years at William & Mary."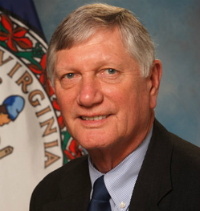 Brown has been secretary of finance since August 2008, when he was appointed by Governor Tim Kaine. Brown was reappointed by Governor Bob McDonnell in 2010. He entered state service in 1971 as an economist with the Division of State Planning and Community Affairs where he served as staff to numerous legislative and executive study commissions. In 1976 Brown moved to the newly created Department of Planning and Budget where he would later serve as director under Governors Mark Warner and Tim Kaine.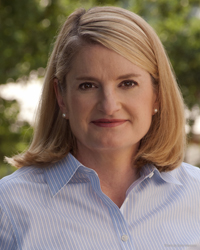 Ward formerly served as the mayor of the City of Hampton. She resigned in early October to take a position as deputy director for the Office of Intergovernmental Affairs in Washington, D.C. As secretary of natural resources, she will be tasked with protecting the natural and historic resources of Virginia.
"I am honored to be nominated to serve as secretary of Natural Resources in Gov.-elect McAuliffe's administration," Ward said. "Protecting and promoting our natural and historic resources are a key part of growing and diversifying Virginia's economy and have been a central focus of my career in public service."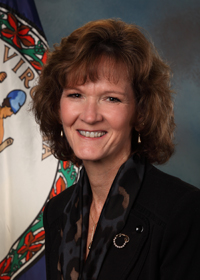 Jackson currently serves as the deputy secretary of technology, a position she has held since her 2009 appointment by Kaine and subsequent reappointment by McDonnell. In this capacity, she serves as a senior advisor to the administration on technology matters including modeling and simulation, telecommunications, telework, and unmanned aerial systems. She is responsible for policy and legislative initiatives as well as developing programs to facilitate innovation, collaborations, technology development and adoption.
Her experience at William & Mary is something that Jackson says has been invaluable in helping her reach this position.
"It is difficult to sum up all of the ways that my William & Mary experience empowered me to reach my current position – there are simply too many to mention," she said. "William & Mary was where I developed the critical thinking and communication skills that allow me to effectively interact with a wide variety of constituencies and also where I developed the confidence necessary to take on new challenges.
"It is difficult to spend any time at all at William & Mary without becoming inspired by her rich historical contributions and wanting to be a part of the College's contribution going forward."