Spencer Niles named dean of W&M's School of Education
Spencer Niles, distinguished professor and department head for the nationally ranked programs of educational psychology, counseling and special education at Pennsylvania State University, will be the next dean of William & Mary's School of Education.
In his current role at Penn State, which he has held since 2011, Niles oversees two undergraduate, seven master's degree and five doctoral programs, all ranked among the top 20 in the nation by U.S. News & World Report. He is also responsible for the administration of the department, including budgeting, faculty development and strategic planning. Niles will take the W&M post this summer following the departure of Virginia McLaughlin, who has served in the role for 18 years.
"Bringing Skip Niles to William & Mary is very good news for the university," said President Taylor Reveley. "Dr. Niles is highly respected in the field of education, with a great breadth of experience and wisdom.  He will, of course, have enormous shoes to fill. Ginnie McLaughlin has taken our School of Education to extraordinary heights during her time as dean."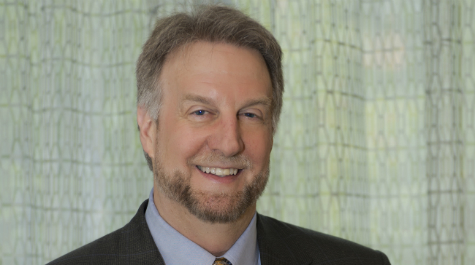 As dean at William & Mary, Niles will be responsible for the overall leadership of the School of Education, including academic planning, preparation of the budget and decisions on personnel and resource allocation. He will oversee the school's multiple undergraduate and graduate programs and will lead its 39 full-time faculty members, 550 students and 14 centers, institutes and projects, which are housed in a recently completed $48 million academic facility.
"I am thrilled to be joining the School of Education at William & Mary," said Niles. "It is a school known for excellence in research and teaching with outstanding students, faculty, and staff. I am grateful to President Reveley, Provost Halleran and members of the search committee for their helpfulness throughout the selection process, and I am eager to move into this new role. I am confident that, together, we will continue to make a positive difference within the Commonwealth and beyond."
Niles began his career in education as an elementary school teacher in Rochester, N.Y. He went on to serve as a social worker and counselor before working in admissions at Mansfield State College in Mansfield, Penn.
In 1984, he began working at Penn State as a graduate assistant in its division of counseling and educational psychology. The next year, he became an instructor of education and coordinator of the Vocational Assessment Center at the university. Two years later, he started his work as a senior counselor for the university's Career Development and Placement Services.
In 1987, Niles became an assistant professor at the University of Virginia, staying in that role until becoming an associate professor with the university in 1993 and finally a full professor in 1998. That same year, he also became the assistant dean of the university's Curry School of Education.
Two years later, Niles became the professor-in-charge of Penn State's counselor education program and the coordinator of its doctoral counselor education program. In 2005, he assumed the role of department head for counselor education, counseling psychology and rehabilitation services at the university.
Throughout his career, Niles has also worked internationally as a visiting professor, scholar or presenter at universities in countries including Portugal, Canada, Italy, Turkey and Qatar. In 2012, he served as a Fulbright Senior Specialist at the Finnish Institute for Educational Research.
Niles has won numerous awards and accolades for his work throughout the years, including the Eminent Career Award from the National Career Development Association and the American Counseling Association's Extended Research Award. In March, he will receive the American Counseling Association's Thomas J. Sweeney Visionary Leadership and Advocacy Award at their national conference. He has authored or co-authored about 125 publications and has served as the editor of Journal of Counseling & Development since 2008.
Niles received his undergraduate degree at Bloomsburg University in 1976 before earning his master's degree in counselor education from Lehigh University in 1983. He went on to receive his doctorate in education from Penn State in 1986.
His selection as dean follows a national search led by a committee of W&M faculty, staff and students.
"Our committee is delighted with the selection of Spencer Niles as the next dean of the School of Education," said Megan Tschannen-Moran, co-chair of the dean search committee. "We had a strong pool of candidates, and Dr. Niles stood out in terms of his leadership style as well as the broad experiences he will bring to the role.
"People who interacted with Dr. Niles during his campus visit were particularly impressed with his emphasis on listening well and his stated goal to cultivate a culture in which every person matters. We look forward to working with Dr. Niles in that spirit to build on the current strengths of the School of Education and to explore exciting new directions and possibilities for ways in which our School can contribute to the field."  
McLaughlin who received her undergraduate degree in psychology from William & Mary in 1971, has been the dean of the School of Education since 1995. Earlier in her career, she served as an elementary school teacher, professor of education, assistant dean and assistant to the president and chief of staff. 
She is stepping down from her post this summer with plans to take a sabbatical before returning to William & Mary as a member of the faculty.
"Our School of Education has considerable impact and influence," said William & Mary Provost Michael R. Halleran. "Spencer Niles will continue to build on the great work that Ginnie McLaughlin has done at the school, raising its profile and expanding its role in the Commonwealth, country and world."