A William & Mary twofer on With Good Reason
Two William & Mary faculty members will be heard this coming week on the radio program With Good Reason.
John Morreall, professor of religious studies, and John Spike, assistant director and chief curator of the Muscarelle Museum of Art, will be heard on the broadcast which airs beginning Saturday, Feb. 23 and runs thru March 1.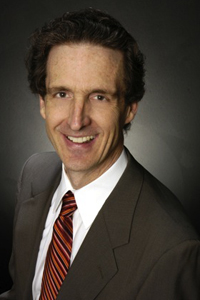 Morreall, past president of the International Society for Humor Studies, will talk about the value of humor in the workplace, and Spike, curator of "Michelangelo: Sacred and Profane, Materpiece Drawings from the Casa Buonarroti," takes listeners on a verbal tour of the rare exhibit currently on display at the Muscarelle in honor of the museum's 30th anniversary.
Spike is the author of Young Michelangelo: The Path to the Sistine. In the interview, he highlights 25 rarely seen drawings of the sculpting master. Spike is the author of more than 20 culturally significant books on Renaissance, Baroque and contemporary art, which have been translated into Italian,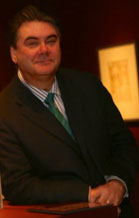 French, German and Japanese.
Morreall, who teaches modern political thought and is the author of several books including the recent The Religion Toolkit: A Complete Guide to Religious Studies – which he co-authored with Tamara Sonn, also teaches a course titled "Comedy, Tragedy and Religion," and studies both humor and comedy.
With Good Reason may also be heard via podcast. You may subscribe to the podcast online.