William & Mary student crowned Miss Virginia
William & Mary may have been royalty, but a new crown is on its way to the College's campus.
Rosemary Willis '13, who was the reigning Miss Roanoke Valley, was crowned Miss Virginia at the annual pageant held in Roanoke, Va., this weekend.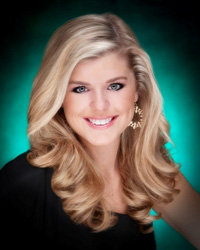 Willis, who is majoring in government and minoring in kinesiology at the College, won $17,000 in scholarship money when she received the Miss Virginia crown on Saturday night.
In addition to winning the crown, Willis excelled in other parts of the pageant. She won the preliminary talent competition by performing the song, "I Who Have Nothing." She was also the "People's Choice" winner of the pageant, as determined by an online, public vote.
The Chesapeake native's platform, "Get Moving Today for a Healthier Tomorrow," promotes exercise and physical activity as a way to improve one's overall quality of life.
Willis teaches exercise classes at the William & Mary Student Recreation Center, and she is a member of the a capella group The Accidentals. According to the Miss Roanoke Valley website, Willis plans on pursuing a law degree and one day becoming a political analyst and director of a nonprofit organization.
As Miss Virginia, Willis will go on to compete at the Miss America pageant in January 2013.
In 2009, another William & Mary student won a statewide pageant. Samatha Casey, a native of Jeffersonton, Va., was crowned Miss Virginia USA. She went on to compete in the 2010 Miss USA pageant.