Professor participates in festival that brings social activists, artists together
The chair of William & Mary's Department of Theatre, Speech and Dance is in Italy this week at a festival that is bringing together creative artists and social activists.
Joan Gavaler is conducting a workshop and performing at the second annual Crisis Art Festival, which began in Arezzo on July 6.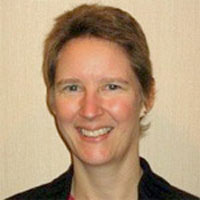 The festival, which is being organized by a collective of about 15 people including William & Mary alumni Francesca Chilcote '11 and Dan Plehal '09, was created in response to "a new and manifest spirit of resistance that is visible around the world," according to the event's website.
"Everywhere people are searching for, and experimenting with, creative means to assert a new social autonomy, outside the control of financial capital," the website says. "Never has there been a better time, a more important time, for creative artists to join with social activists to give shape to the emerging social struggles."
Gavaler said that the festival explores the place of the arts in the world and how the arts fit into things like the global economy, politics and social issues.
"Part of the thesis here is not that every artist is doing overtly political statements in their work, but rather there is a broader way to think about this question," she said, adding that her choreography is not overtly political.
"For example, the workshop that I'll be teaching has to do with the way in which we make our work -- how we build relationships with each other, how we really give full credibility to our own experience," she said.
Her workshop has participants begin by just moving alone with their eyes closed, "really listening internally," she said.
From there, the participants move through a process of seeing other people but still paying attention to themselves, to later actually engaging with others, to finally making a decision about what they want to do.
"So, instead of making a piece about poverty or something with an obvious statement, we'll really be starting with who we are, how we interact, what we care about in this moment and articulating from that foundation," Gavaler said.
In addition to teaching the workshop, Gavaler will be performing a piece called "The Fool and the World: Nine Meditations on the Major Arcana." The performance, which includes poetry and music, is a collaboration between Gavaler, English Professor Nancy Schoenberger and Music Professor Sophia Serghi.
Chilcote and Plehal – both of whom are now working toward their master's degrees in physical theatre in Arezzo -- will read the poetry during Gavaler's performance at the festival.
But Gavaler's work in Italy won't end when the festival does. She will then travel to Florence to teach a workshop at the Toscana Summer Dance Intensive.
International work is becoming something of a theme for the faculty in theatre and dance, said Gavaler.
Dance Professor Leah Glenn is currently in Cape Town, South Africa, leading a study-abroad program. Additionally, Theatre Professors Francis Tanglao-Aguas and Patricia Wesp will soon travel to Indonesia, where they will to conduct research for the 2013 production of "Sitayana." Next summer, Gavaler will serve as the director of Siracusa, Sicily, study-abroad program.
"So, we're hitting Asia, Africa and Europe," Gavaler said. "I don't know that we'll continue it at this particular rate, but certainly the department has found its footing in terms of doing some international kinds of things."
Gavaler said that doing international work highlights the fact that the arts play a role in many different cultures and are a key way of both discovering and transmitting ideas.
"We're in a phase now where all of the arts really need to be visible because it's time for the campus to reassert the centrality of what that mode of learning and expressing is about," she said.