Arts & Entertainment Alumni Council announces conference
The newly formed William & Mary Arts & Entertainment Alumni Council is presenting the inaugural Arts & Entertainment Conference at the College on Nov. 8-9.
With a theme of "Arts & Entertainment in a Digital Age," speakers will include industry experts from the motion picture, television, theatre, advertising and news industries who will discuss what the entertainment landscape of the 21st century might look like and how future producers, writers, directors, actors and designers can prepare for that future.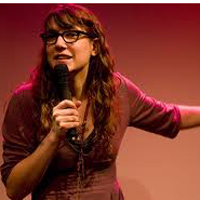 Confirmed speakers include David Abramo '96 (Reebok's Head of Global Media); Karen Hall '78 (writer for "M*A*S*H" and "Judging Amy"); Sheri Holman '88 (author of "A Stolen Tongue"); Pete Johnson '91 (vice president for creative advertising for Nickelodeon); David Johnston '86 (author); Ashley Edward Miller (screenwriter for "Thor" and "X-Men: First Class"); Martha Mountain (lighting designer); Sara Schaefer '00 (comedian and star of MTV's "The Nikki & Sara Show"); Robert Wachs '61 (producer and founder of The Comic Strip nightclub), and Matt Williams '89, (partner and executive vice president of The Martin Agency of Richmond).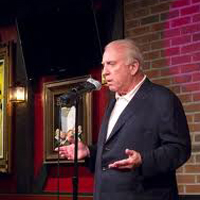 "The entertainment world is undergoing some drastic changes as the digital revolution spreads into the worlds of film, television, theatre, and fine arts," notes Jimmy Finn '00, a television executive and member of the A&E Council's Board of Directors. "Audiences increasingly get their comedy and drama fix from a laptop, iPad, iPhone, or X-Box. This conference will bring together some accomplished industry experts – many of them alumni – to discuss how these changes are affecting the writers, designers and producers responsible for creating this content."
The conference will also look at the convergence of entertainment and advertising.
"Entertainment and advertising are merging in in fascinating ways; branded entertainment is, to many, the way around DVRs and subscription-based media," adds Nancy Gunn '88, Emmy-winning producer of "The Amazing Race" and a member of the board. "In many ways, it's a return to the early days of television. Ovaltine was the sponsor of the popular 'Captain Midnight' series in the 1950s, and the hero would remind children to ask for Ovaltine. We're going back to that, but in more subtle and organic ways."

In addition to the A&E Alumni Council, the event is co-sponsored by The Comic Strip, Fine Art Connoisseur Magazine, LongTail Video, the Muscarelle Museum of Art, the Sherman & Gloria H. Cohen Career Center, the W&M Alumni Association, the College of Arts & Sciences and the Office of Student Affairs.

Registration is available at http://tinyurl.com/wmaande. Admission for students, faculty and staff is free with a W&M ID. Admission for alumni and all other registrants is $85.

For the complete schedule of events, visit http://www.wmalumni.com/event/aeconference.