W&M Rector appointed to national association for higher education governance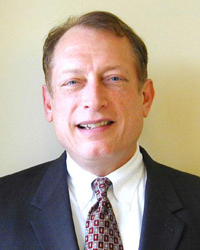 The Association of Governing Boards of Universities and Colleges (AGB) announced today that William & Mary Rector Jeffrey B. Trammell '73 has been appointed to its Council of Board Chairs.
Founded in 1921, the AGB is the country's premier authority on higher-education governance. The Council of Board Chairs serves as an advisory body to AGB's board and president, and is made up of 21 chairs of boards of trustees of American universities and colleges.
"AGB is honored to have Mr. Trammell join our Council of Board Chairs," President Richard D. Legon said in a written statement. "Jeff brings extensive higher education and non-profit board experience to the council.  Jeff's background in public policy and advocacy communications will contribute greatly to AGB's work."
Trammell is president and founder of Trammell and Company, an external communications and public affairs consulting firm in Washington, D.C.  He previously worked as counsel in the U.S. Congress and as a corporate consultant. 
Trammell was the founding chair and currently serves as a board member of the College's Thomas Jefferson Public Policy Program. He is also a former board member of the Greater Washington, D.C., chapter of the William & Mary Alumni Association.  He has served on numerous other boards and advisory councils, including the board of advisors for the Institute of Human Virology, the University of Maryland Medical System, the Human Rights Campaign, and the U.S. Holocaust Memorial Museum. 
Trammell received a law degree from Florida State University and a bachelor's degree in history from The College of William and Mary.