Recipients of Plumeri Awards for Faculty Excellence announced
A polar oceanographer who's helped make the Virginia Institute of Marine Science a leader in the field, a chemist whose research has implications for ailments like Alzheimer's disease and a physicist whose research led to a namesake theoretical model are among the 20 exceptional William & Mary faculty members receiving prestigious Plumeri Awards for Faculty Excellence this year.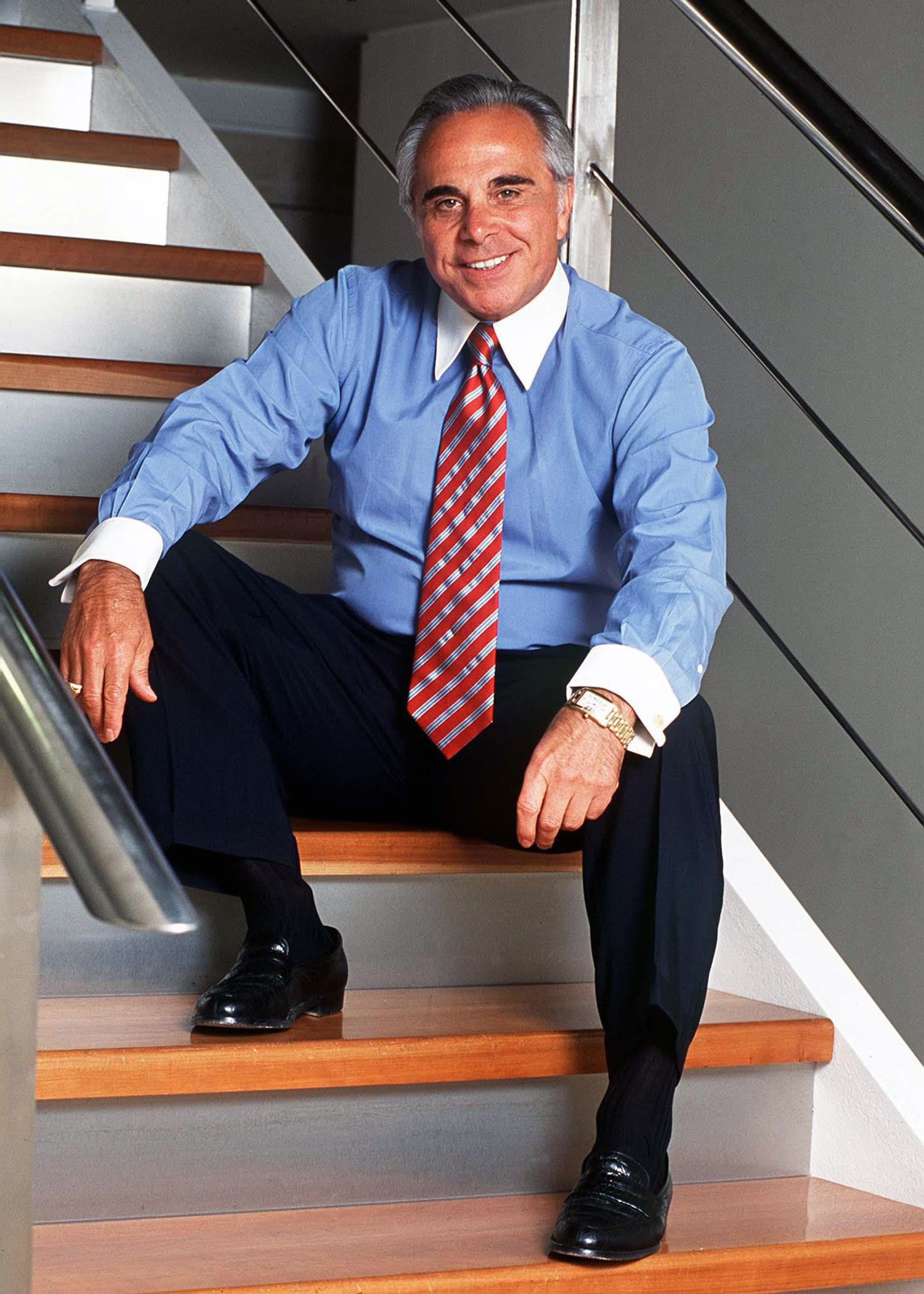 The awards, now in their third year, are given in recognition of faculty members' exemplary achievements in teaching, research and service.
"William & Mary enjoys a great reputation for academic excellence, and the crux of that reputation is our outstanding faculty," said William & Mary Provost Michael R. Halleran. "Their commitment to student learning, both in and out of the classroom, and dedication to scholarship, help ensure our students' success. We are especially grateful to Joseph J. Plumeri II '66 for his vision and generosity."
The Plumeri Awards were made possible through a significant commitment from Plumeri in 2008. Plumeri said he wanted to "honor and support" faculty efforts at his alma mater and enhance faculty-student interaction. The awards are given to 20 William & Mary faculty members each year with the first awardees named in 2009. All recipients receive $10,000, which is used for research, summer salaries or other stipends associated with scholarly endeavor.
Brief biographies of each of the 2011 Plumeri Awards recipients appear below:

Peter A.  Alces, Rita Rollins Professor of Law

Arnab K. Basu, Professor of Economics

Deborah A. Bronk, Professor of Marine Science

Christopher D. Carone, Professor of Physics

Rachel DiNitto, Associate Professor of Modern Languages and Literatures

Pamela L. Eddy, Associate Professor of Education

Michael S. Green, Robert E. and Elizabeth S. Scott Professor of Law

John D. Griffin, Class of 2012 Associate Professor of Biology

Christopher D. Howard, Pamela Harriman Professor of Government

Rex K. Kincaid, Professor of Mathematics

Lisa M. Landino, Professor of Chemistry

Christopher J. MacGowan, Professor of English

Scott R. Nelson, Leslie Legum and Naomi Legum Professor of History

John H. Oakley, Forrest D. Murden, Jr. Professor of Classical Studies

Gul Ozyegin, Associate Professor of Sociology and Women's Studies

John C. Poutsma, Margaret Hamilton Professor of Chemistry

Marc T. Sher, Professor of Physics

Walker O. Smith, Jr., Professor of Marine Science

Sarah L. Stafford, Paul R. Verkuil Term Distinguished Professor of Economics and Public Policy

Timothy Zick, Professor of Law


Rita Rollins Professor of Law
One of the nation's leading commercial law scholars, Professor Alces is known for his in-depth research of a wide range of complex legal issues, from commercial law — an area in which he is considered a national expert — to philosophical foundations of contract law, on which he has written influential articles and a book, released in March of this year by Oxford University Press. In the book, A Theory of Contract Law: Empirical Insights & Moral Psychology, Alces challenges existing theories of contract law. A former editor-in-chief of the Journal of Law and Bankruptcy Practice, Alces excels at teaching diverse law courses, earning praise from students for his energetic teaching style and passion for the material. Alces has chaired several inspection teams involved in accrediting law schools for the Association of American Law Schools and the American Bar Association. A prolific author, he has written nine books and dozens of scholarly articles, in addition to giving presentations across the country. He holds a juris doctorate from the University of Illinois College of Law.
Professor of Economics
Professor Basu co-chaired the effort to establish a South Asian studies minor at William & Mary and has been instrumental in initiating and developing study abroad and student exchange programs, including the College's summer study abroad program in Goa, India. He has taught international and development economics courses at the undergraduate and graduate levels and across departments and programs. He has supervised a number of honors theses for economics and international relations majors, as well as independent study projects for law and public policy graduate students. Basu's publications have appeared in top economics journals, and in the past three years alone he has had more than 10 articles and book chapters published. He has been active in faculty-student research through Chappell Fellowships and Freeman Foundation grants, and regularly disseminates his research findings to students beyond his discipline through seminars for various student groups at the College. Basu holds a doctorate in economics from Johns Hopkins University and is a Research Fellow at the Institute for the Study of Labor (IZA) in Bonn, Germany.
Professor of Marine Science
A leading expert on the marine nitrogen cycle, Professor Bronk consistently maintains support from the National Science Foundation, publishes prolifically, and has accepted significant leadership and advisory roles in her field nationally and internationally. She recently co-edited Nitrogen in the Marine Environment (Elsevier Press, 2008) — considered an essential reference book by the oceanographic community — and has published more than 15 papers in the past three years. Bronk, who manages a thriving research group of three technicians, four students, and a postdoctoral scholar, is currently involved in projects ranging from a large, basic science field program, to a physiological study of harmful algal blooms in the Gulf of Mexico, to an applied industry-based project in local wastewater treatment plants. Her wide-ranging, education-focused activities, and her expertise as a mentor and researcher, have attracted students from around the country to the Virginia Institute of Marine Science's graduate program, and many of her students have won prestigious external awards and fellowships. Bronk holds a doctorate in marine estuarine and environmental sciences from the University of Maryland's Horn Point Laboratory.
Professor of Physics
A researcher in theoretical particle physics who focuses on the experimental consequences of supersymmetry, extra dimensions, and flavor symmetries, Professor Carone's contributions to his field of study, including six dozen publications in refereed journals and more than 2,400 citations, are substantial. He is also an active researcher in nuclear physics, and has made significant contributions to the research program of the Thomas Jefferson National Accelerator Facility in his numerous papers on the "large N" expansion, an approximation technique important to understanding proton and neutron structure. A talented instructor, Carone has taught courses at every level — from Introductory Physics to graduate courses on Quantum Field Theory, Particle Physics, and General Relativity — leading many William & Mary students to master the mathematical fine points of physics with his clear and enthusiastic explanations of material that is often complex. Carone has served on many committees at the College, and he was instrumental in an initiative to bring experimental neutrino physics to William & Mary, which currently has three neutrino physicists. He holds a doctorate in physics from Harvard University.
Associate Professor of Modern Languages and Literatures
A specialist in modern Japanese literature who teaches a wide range of courses on modern and contemporary Japan, Professor DiNitto has published two books: Uchida Hyakken: A Critique of Modernity and Militarism in Prewar Japan (Harvard East Asian Monographs, 2008), and Realm of the Dead (Dalkey Archive Press, 2006), a translation commissioned for the Japanese Government's prestigious Japanese Literature Publishing Project. DiNitto's ability to integrate research seamlessly into classroom instruction has led to unique course offerings, such as Japan's Gross National Cool, which examines the recent global dominance of Japanese cultural exports, and to a forthcoming article co-authored with a former student. She has also successfully created a new bilingual website on contemporary Japan — www.postbubbleculture.blogs.wm.edu. Well regarded for her service at the College, DiNitto has contributed extensively to curricular development in the Modern Languages and Literatures Department and in the new interdisciplinary Asian and Middle Eastern Studies concentration. She holds a doctorate in modern Japanese literature from the University of Washington in Seattle.
Associate Professor of Education
A respected scholar of higher education policy, governance and finance, Professor Eddy is described by colleagues as a "rising star in the field of higher education." She has authored numerous articles and book chapters and, in 2010, published two books, one focused on community college leadership and the other on partnerships in higher education. Since coming to the College three years ago, Eddy has quickly gained the regard of students and colleagues alike, taking on leadership roles (including chairing the Faculty Affairs Committee and serving as coordinator of the School of Education's Educational Policy, Planning and Leadership Program) and providing graduate education students with special access to higher education leaders and resources — on campus, in the nation's capital and through national professional associations. Eddy was awarded a Fulbright Scholarship for research in Dublin, Ireland, in 2008–2009. At Central Michigan University, where Eddy worked before coming to William & Mary, she received the Teaching Excellence Award in 2008 and the Provost Award for Research and Creative Activity in 2007. She holds a doctorate in higher, adult and lifelong education from Michigan State University.
Robert E. and Elizabeth S. Scott Professor of Law
A versatile William & Mary School of Law faculty member who is a legal and a philosophical expert, Professor Green is the author of numerous articles, essays and book chapters, including pieces that have appeared in leading law journals. His book Nietzsche and the Transcendental Tradition (University of Illinois Press, 2002) "merits being considered as the finest study of Nietzsche to be published in the English-speaking world in the last two decades," according to one outside reviewer. Green specializes in civil procedure, the conflict of laws, and the philosophy of law, and he has reached out to other subjects, such as copyright law and the Second Amendment right to bear arms. Despite teaching two classes on material typically regarded as highly dense and difficult — Civil Procedure and Conflict of Laws — his students' written comments on his classes demonstrate that through enthusiasm, engagement and extra effort, Green effectively overcomes the negative perceptions of these subjects. He earned both his juris doctor and doctorate in philosophy from Yale University.
Class of 2012 Associate Professor of Biology
Director of the College's interdisciplinary neuroscience program since 2002, Professor Griffin has overseen several important curricular revisions and explosive growth in the program, which graduated about five times more majors in 2010 than it did eight years ago. Known for his rigorous teaching, he has a national reputation in the field of neural regulation of body temperature and numerous undergraduate and graduate students have played integral roles in this complex research. Despite an extremely competitive funding environment, Griffin has maintained a continuous record of research grant funding since coming to William & Mary in 1999. He played an active role in the success of the College's Howard Hughes Medical Institute grant, developing an entirely new course for at-risk freshmen and volunteering to introduce high school students from disadvantaged backgrounds to the research lab during the summer. Since 2007, Griffin has served as an associate editor for Advances in Physiological Education. He received the Rockefeller Award for Excellence in Teaching from the College's Phi Beta Kappa chapter in March 2011. Griffin also coaches William & Mary's sailing team and holds a doctorate in physiology from Ohio State University.
Pamela Harriman Professor of Government
Recognized as a major scholar and informer of public policy, Professor Howard's two books and numerous articles are widely cited and have helped shape the opinions of practitioners and scholars alike for two decades. His most recent book, The Welfare State Nobody Knows: Debunking Myths about U.S. Social Policy (Princeton University Press), was named one of Choice magazine's Outstanding Academic Titles in 2007. Howard is also co-editor of the University of Pennsylvania Press book series American Governance: Politics, Policy, and Public Law. Howard is regarded as a demanding but excellent teacher at all levels, from freshmen to graduate students.  He taught for five years in the Sharpe Community Scholars Program. During his career, he has served as the academic adviser for hundreds of freshmen, government majors, and public policy majors. For his achievements in teaching, research, and service, Howard received the Outstanding Faculty Award from the State Council of Higher Education in 2009. He holds a doctorate in political science from the Massachusetts Institute of Technology.
Professor of Mathematics
An operations research scholar at William & Mary since 1984, Professor Kincaid splits his teaching between undergraduate mathematics courses and the  interdisciplinary, graduate-level Computational Operations Research program, which he directs. He has received substantial grant support from NASA in recent years for his vibrant research in applied mathematics and joins his research and teaching through mentoring student research projects. Kincaid has more than 70 publications in refereed journals and refereed conference proceedings. Since 1993 more than half of his publications have included students as co-authors. He was part of a research team that received NASA's Group Achievement Award in 2000, the highest honor NASA bestows upon groups. In addition to serving as an academic adviser every year, he has served on and chaired several departmental and College-wide committees. Kincaid was an Associate Editor for the INFORMS Journal on Computing for six years and currently serves on two other journal editorial boards. He holds a doctorate in operations research from Purdue University.
Lisa M. Landino

Professor of Chemistry
From her highly rated biochemistry courses and extensive advising to public outreach and College-wide leadership, Professor Landino has had a broad impact at William & Mary since joining its Chemistry Department faculty in 2001. More than three dozen undergraduates have assumed roles (often significant ones) in her research, which has received consistent funding from the National Institutes of Health and is concerned with the effects of oxidative damage to proteins — an area with implications for neurodegeneration and aging issues, including the development of Alzheimer's disease. Landino has disseminated her work not only through publication in scholarly journals but also through lectures for general audiences. A proud role model for young female scientists, Landino is also a "go-to" person for public outreach at the College. Her varied leadership roles have included service on the Faculty Assembly Executive Committee and the Assembly's Faculty Affairs Committee, which she chaired. Landino holds a doctorate in chemistry from the University of Virginia.
Professor of English
Professor MacGowan is one of the world's leading authorities on the work of William Carlos Williams — and is the editor and coeditor of the three standard editions of Williams' poetry.  He has also edited an edition of Williams' important correspondence with fellow poet Denise Levertov, and published a book introducing Williams' poetry to middle school readers. His historical survey of 20th-century American poetry, published in 2003, is a valuable resource for teachers, and a related volume on 20th Century American fiction was released this past January. Described by colleagues as an effective and dedicated teacher as well as a highly productive and widely respected scholar, MacGowan is currently an associate chair of the English Department, having served as department chair from 2001 to 2006. Previously the interim associate director of the Reves Center, chair of the International Studies Committee, and twice director of the College's Cambridge Program, MacGowan has long been a supporter of the campus-wide effort to globalize the curriculum. He is a past recipient of the Phi Beta Kappa Award and holds a doctorate from Princeton University.
Leslie Legum and Naomi Legum Professor of History
Since joining the College's Department of History in 1994, Professor Nelson has published trailblazing books that combine virtuoso scholarship with a readability uncommon to most academic texts. His book Steel Drivin' Man: John Henry, the Untold Story of an American Legend (Oxford Press, 2006) garnered many accolades, including the prestigious Merle Curti Prize for the best book in U.S. social and cultural history. During 2009–2010, Nelson held a year-long fellowship at the Newberry Library in Chicago, and, presently, he holds a fellowship at Harvard University's Charles Warren Center. Setting an equally high standard in the classroom, his courses have been well received by undergraduates, and he has played a crucial role in supervising dissertations and master's theses. Two of the doctoral theses Nelson supervised have been published as books, and a third book is currently slated for publication. He holds a doctorate in American history from the University of North Carolina at Chapel Hill.
Forrest D. Murden, Jr. Professor of Classical Studies
The author of more than a dozen books and numerous articles, Professor Oakley is internationally recognized for his work in Ancient Greek art and, as a result, is in great demand for conferences and symposia around the world. He is eager to use the Plumeri Award, in part, to host an international conference on Greek art and archaeology at William & Mary in coming years. At the College since 1980, Oakley has chaired the Classical Studies Department twice and worked to improve the quality and scope of the department's holdings in Swem Library and to provide consultation to the Muscarelle Museum. He is a member of the editorial board of Corpus Vasorum Antiquorum. Alongside impressive scholarship, he is known for his enthusiastic teaching and high expectations of his students. According to his colleagues, Oakley's work and teaching have helped enhance the Classical Studies Department's reputation while proving a model for younger faculty members of all disciplines. He holds a doctorate in classical art and archaeology from Rutgers University.
Associate Professor of Sociology and Women's Studies
One of William & Mary's leading torchbearers in the internationalization of its curriculum, Professor Ozyegin has been instrumental to the increased interest in sociology, women's studies, and Middle Eastern studies at the College. Teaching and supervising theses and dissertations in all three of these areas, she is recognized globally for her research pertaining to the intersection of private and public life in Turkey. That work has yielded numerous articles and book chapters, as well as two books — Untidy Gender: Domestic Service in Turkey (2001), which was translated into Turkish in 2005 and is cited by Turkish media sources, and New Selves in a Changing Muslim Nation: Sex and Gender Among Young Turks, forthcoming from New York University Press. Her current research explores the diversity of gender and generational experiences of Turks in Berlin. Ozyegin challenges her students — and colleagues — to broaden their thinking through a highly interdisciplinary, cross-cultural approach. She has served on numerous departmental committees and is credited with helping to shape strategies for organizing cross-disciplinary and international efforts at the College. Ozyegin, who holds a doctorate in sociology from Temple University, was awarded a fellowship at the Netherlands Institute for Advanced Study in 2006–2007.
Margaret Hamilton Professor of Chemistry
A leader in the gas phase ion chemistry community, Professor Poutsma is among the top grant awardees in the Chemistry Department since 2005. His ability to secure valuable grant funding — including two substantial ones from the National Science Foundation — is important in the field of chemistry because of significant equipment needs. With his larger-than-life personality in the lecture hall, he is described as one of the few experimental physical chemists with a simultaneously firm commitment to working with underclassmen and helping them master complex material and grow as scientists. Poutsma's work has been published in several top-tier chemistry journals, and he received the Henry Dreyfus Teacher-Scholar Award in 2006 from the Camille and Henry Dreyfus Foundation. In 2008, Poutsma spent a month in Paris at the Universite de Pierre et Marie Currie as an invited visiting scholar. Currently the undergraduate research director for the Chemistry Department, he holds a doctorate in physical chemistry from Purdue University.
Professor of Physics
An expert on the Higgs boson (an area of elementary particle physics), Professor Sher holds the distinction of being one of the only William & Mary physics professors with a research result sufficient enough to have a theoretical model named after him: the "Cheng-Sher ansatz," which also bears the name of Sher's colleague at the University of Missouri. Elected an American Physical Society Fellow in 1999, Sher has been honored several times for his contributions to his field, particularly with respect to Higgs physics, and his work has received nearly continuous funding from the National Science Foundation for the past 20 years. At the College, where he has taught since 1989, he has been vital to the recruitment efforts and sustained quality of the graduate program in physics, serving as chair of the program's admission committee for most of the last decade. From his department's pre-medical course to its high-level Nuclear and Particle Physics class, Sher receives regular commendation for his enthusiasm in the classroom and deep care for students of all majors and levels. He holds a doctoral degree from the University of Colorado.
Professor of Marine Science
An experienced polar oceanographer, Professor Smith has helped make the Virginia Institute of Marine Science (VIMS) a leader in his field and has assisted in elevating its stature worldwide. He has involved students and colleagues alike in his research on the Antarctic and Southern Ocean as well as, most recently, coastal oceanography and oceanographic efforts in Southeast Asia. His high-profile, cutting-edge publications make him one of the most cited scientists at VIMS. The editor of Antarctic Science, he has presented his work in seminars across the globe, from Virginia Commonwealth University to as far away as Antarctica, China and New Zealand. Smith's impact is evidenced by his teaching not only at VIMS but on William & Mary's main campus, where he taught an environmental studies course, and even in China, where he offered a class on harmful algal blooms while serving as a visiting professor at Jinan University in Guangzhou. Smith, who came to William & Mary in 1998 after more than two decades on the University of Tennessee faculty, holds a doctorate in botany from Duke University.
Paul R. Verkuil Term Distinguished Professor of Economics and Public Policy
From teacher, mentor, and campus leader, to first-rate scholar and policy-shaper, Professor Stafford wears many hats at William & Mary and beyond. Currently the associate director of the Thomas Jefferson Program in Public Policy, she is a leading scholar in environmental economics, her research and voice informing current policy topics such as the economics of hazardous waste and sustainability practices on college campuses. She has crossed school lines to teach (or team-teach) law and economics, and she spends one-on-one time advising students of independent studies or undergraduate research projects. Stafford has served on several campus-wide committees, including the working committee to establish a new joint program with the University of St Andrews in Scotland. A referee for numerous journals, she has also refereed for — and received grants from — both the National Science Foundation and the Environmental Protection Agency. Her 2010 appointments to the City of Williamsburg's Planning Commission and Architectural Review Board point to her broader influence and active leadership in the local community. Stafford holds a doctorate in economics from Johns Hopkins University.
Professor of Law
Described by one colleague as a "rising superstar in constitutional law," Professor Zick has amassed a sizable body of scholarship, focused primarily on free speech and federalism issues, in a relatively short teaching career. In the past four years alone, he has written a Cambridge University Press book — Speech Out of Doors: Preserving First Amendment Liberties in Public Places (2009) as well as six articles and a symposium piece. In addition, he has a second book under contract with Cambridge University Press. Since joining the William & Mary Law School faculty in 2008, Zick has cemented himself as a skilled and beloved teacher, drawing praise especially for his clarity and organization in the classroom. Zick previously won top awards for his teaching at St. John's Law School, where he worked for six years following stints as a trial attorney for the U.S. Department of Justice, a clerk for the U.S. Court of Appeals' First Circuit, and a lawyer for both Williams & Connolly and Foley Hoag. He holds a juris doctorate from Georgetown University Law Center, where he graduated first in his class.

(Back to the top)