Clark Campbell Scholarship offers international students support for summer activities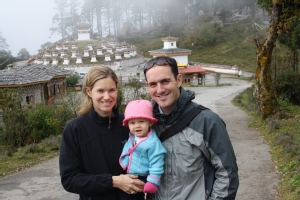 When Chelsea Liu '13, a finance and economics major at the College of William & Mary, heard about the Clark Campbell Scholarship she knew she had to apply.
"When I received notification of the scholarship from the Reves Center for International Studies, I was looking for internships in the (Washington) D.C. area," explained Liu, who hoped that a scholarship could help finance her day-to-day expenses if she accepted an unpaid position. "In the end I didn't find a position in D.C. so I applied for an internship in my hometown, Shen Yang, China."
Named for two William & Mary alumni, married couple Odette Clark '00 and Timothy Campbell '98, the Clark Campbell Scholarship is awarded to an international student who has distinguished him or herself in academics and service to the William & Mary community.
"We have been giving to William & Mary since we both graduated, and we felt that we wanted to really focus our giving on something that would have a more measurable impact on the College," said Campbell. "We have both lived and studied overseas, and as Odette is from the United Kingdom, we would never have met had the College not made strong efforts in the past to attract international students. We both believe that the presence of international students at the College enriches the experiences not only of the visiting students, but also of campus life and the overall learning experience."
Clark and Campbell have lived in a number of international locations, including Europe, Asia, and Africa. In 2007 they moved to New Delhi, India, where Campbell worked for Richmond Management, a technology oriented venture capital fund, and Clark worked with a number of NGOs including CanSupport, an organization dedicated to providing palliative care to terminal cancer patients. In September, 2011 the pair and their daughter, Heloise, moved to Zurich, Switzerland, where Campbell started an alternative investment research business focused on India.
For Liu, the scholarship available specifically to a W&M international student was the motivation for seeking a summer internship. She accepted a summer position as a Credit Operation Intern at HSBC Bank, where she performed many assignments, including processing facility office letters, security documentation, and local and foreign guarantees for various companies, analyzing companies' credit risk reports, and issuing loan cards to commercial corporations.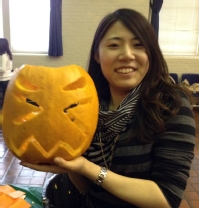 "The experience was crucial in my career plan because now I have had hands-on experience and it helped me realize that this is the career path I am really willing to take," she said. "This real world experience has also helped me to have a better understanding of all the schoolwork I am doing at W&M."
Steve Sechrist, director of the Office of International Students, Scholars, and Programs, hopes that learning more about recipients of the Clark Campbell Scholarship will inspire other alumni to consider today's international students.
"Funding for international students, especially undergraduates, at W&M is extremely limited," Sechrist said. "The Clark Campbell Scholarship offers a special opportunity to both recognize the achievements of our outstanding international undergraduates and help make educational experiences, such as internships, service learning projects, and summer programs for them financially viable.
"We awarded this scholarship for the first time last year and it is amazing how quickly word has spread about it. Another remarkable aspect of this gift is that it is the first of its kind from international alumni. I hope that it inspires other alumni, international and domestic, to give in this way."
The 2012 Clark Campbell Scholarship application cycle opened to W&M international students of all majors on November 14, 2011. All applications must be submitted by November 28. The 2012 recipient will be announced on December 2, 2011.
Eligibility criteria include standing as a rising, degree-seeking sophomore, junior, or senior, valid F-1 or J-1 non-immigrant status, solid academic achievement, as evidenced by a minimum GPA of 3.0, and service to the W&M community.