W&M Web receives national recognition
The William & Mary Web Team and the College's revamped
Web site
took home some national hardware at the annual Web Communications Conference.
The updated Web site, which was launched just over a year ago, received three eduStyle annual awards. EduStyle is a Web design gallery devoted to higher education and featuring the best work on college and university Web sites.
The William & Mary Web site was nominated in three categories -- Best Redesign, Best Overall Website and Best Use of Photography. The nominations alone placed the Web site in select company. So did three awards.
Best Redesign -the College received both awards in this category, one from the judges and a second as the People's Choice Award winner.
Best Use of Photography - People's Choice Award.
Director of Web Communications Susan Evans said the Web sites honored by eduStyle represent the very best of Web design in higher education.
"William & Mary is honored to be among those recognized," Evans said. "The W&M Web Team is particularly proud of the campus-wide commitment to an integrated Web design that has resulted in a fresh and powerfully cohesive Web presence for our 316-year-old school."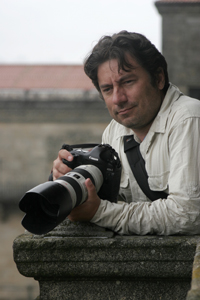 Evans said it was very satisfying to be honored by both the eduStyle judges and by those who voted during the People's Choice phase. It was also satisfying, she said, that William & Mary was recognized for its use of photography on the Web. Many of the images on the Web were taken by Campus Photographer Stephen Salpukas.
"We are fortunate to have a singularly beautiful campus and also very fortunate to have Steve Salpukas, who helps us capture it through his camera lens," Evans said. "We wanted our Web site to feature breathtaking photography and it does."
It's been a run of success for the new version of the William & Mary Web. Earlier this year, eduStyle featured the College's home page prominently in the book "The eduStyle Guide to Usable Higher-Ed Homepage Design." The book also includes an image of the William & Mary home page displayed on the cover.
In addition to the eduStyle recognition and awards, the William & Mary Web site also received a Special Merit Award in the category of World Wide Web Home Page Design and Implementation at last year's CASE III Conference.
Many of the new features now on the website have been very well received, according to the web analytics demonstrate high traffic.
Total hits to www.wm.edu since Dec. 1 -- nearly 13 million hits; over 1 million unique visitors and average time on the site is over three minutes.
Since Dec. 1, the W&M Blogs have had about 315,000 hits and about 39,000 unique visitors.
Since Aug. 1, 2008, more than 80 Arts & Sciences sites have been re-launched. These sites are critical for prospective students and faculty. Since Dec. 1, these sites have had about 174,000 unique visitors.
For more information on the William & Mary Web site, visit the William & Mary Web Team
blog
and the
About This Site
page.