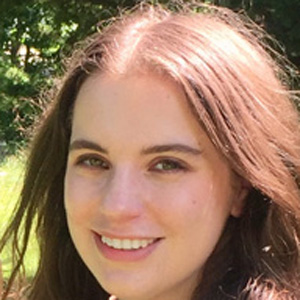 Brianna Nofil
Assistant Professor
Office: Blair 348
Email: [[blnofil]]
Regional Areas of Research: United States
Thematic Areas of Research: Immigration, borders and borderlands, carceral state, legal

Background
Brianna Nofil is a historian of the modern United States, with an emphasis on migration, incarceration, and law. She received her Ph.D. from Columbia University in 2020 and holds B.A.s in History and Public Policy Studies from Duke University. She is currently working on a book manuscript titled Detention Power: American Jails and the Origins of Immigrant Incarceration, under contract with Princeton University Press. Detention Power demonstrates how a century of political, economic, and ideological exchange between the immigration bureaucracy and the criminal justice system gave rise to the U.S.' vast immigration detention system, and how an evolving network of individuals, municipalities, and private corporations profited from jailing.

Brianna's dissertation received the Allan Nevins Prize from the Society of American Historians and the Outstanding Dissertation Award from the Immigration & Ethnic History Society. Her research has also received the Kathleen Preyer Prize from the American Society for Legal History. Her work has been supported by grants from the ACLS/Mellon Foundation, the Jefferson Scholars Foundation, the New Orleans Center for the Gulf South, the Goizueta Foundation at the University of Miami Cuban Heritage Collection, and others.

At William & Mary, Brianna teaches courses on immigration, public health, borderlands, and U.S. political and legal history.