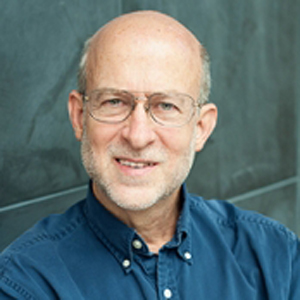 Melvin Patrick Ely
William R. Kenan Jr. Professor of Humanities, History
Office :  Blair 301
Email :  [[mpelyx]]
Regional Areas of Research :  United States
Thematic Areas of Research :  African American, American South, Popular Culture and Media, Race and Ethnicity

Background
Melvin Patrick Ely (the family name rhymes with really) writes and teaches about the history of African Americans and of the South. His recent book, Israel on the Appomattox: A Southern Experiment in Black Freedom from the 1790s Through the Civil War (Alfred A. Knopf, 2004; Vintage Books, 2005), tells the story of free African Americans in one Virginia county and their relations with whites and enslaved blacks. The book won the Bancroft Prize, the American Historical Association's Albert J. Beveridge Award for best book on American history (US, Canada, or Latin America), the AHA's Wesley-Logan Prize for best book on the history of the African diaspora, and the Library of Virginia Literary Award for Nonfiction. Israel on the Appomattox was named an Editor's Choice by the New York Times Book Review and the Atlantic Monthly, a Best Book of 2004 by the Washington Post Book World and two other metropolitan newspapers, and an Outstanding Academic Title by Choice magazine. It was the runner-up for the Mark Lynton Prize in History, a finalist for the Frederick Douglass Book Prize and the John Hope Franklin Prize, and a selected title of the History Book Club.
Melvin Ely has also written The Adventures of Amos 'n' Andy: A Social History of an American Phenomenon (1991; 2nd edition, 2001); that book probes the racial ideas and behavior of black and white Americans as reflected in the popular radio and television series and in the ways people of both races responded to it. Like Israel on the Appomattox, Ely's Amos 'n' Andy was featured on the front cover of the New York Times Book Review, which cited it as a Notable Book of 1991.
In 2006, the governor of Virginia presented the Commonwealth's Outstanding Faculty Award to Ely. During his years on the faculty at Yale University, Ely received both the Prize for Outstanding Scholarly Publication and Research and the Prize for Teaching Excellence. He served as Fulbright Professor of American Studies at the Hebrew University of Jerusalem in 1998-1999. He is chair of the board of directors of the University of Virginia Press. Ely received his doctoral degree from Princeton University in 1985, and a master's degree in linguistics from the University of Texas at Austin in 1978.