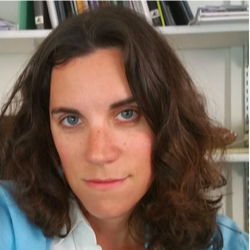 Sara Woodbury
Ph.D.
Email: [[e|scwoodbury]]
Equality Lab Affiliation: Graduate Assistant (2020-2021)
Research Interests: Federal Community Art Centers; travel infrastructures and their influence on arts access; 19th-20th-century American art; New Deal arts initiatives; digital humanities

Biography
Sara Woodbury's current research focuses on the Community Art Center project, a Federal Art Project initiative, and the significance of travel infrastructures to its operations. Her digital work focuses on the historical archives of the Roswell Museum, a former community art center still in operation. Prior to coming to William and Mary, Sara worked as a museum curator, holding positions at the Roswell Museum and Art Center, Shelburne Museum, and the Dallas Museum of Art. She has organized or co-organized more than thirty exhibitions on American art and material culture, including the major retrospective, Magical and Real: Henriette Wyeth and Peter Hurd, co-curated with the Michener Art Museum. Find her at here. 
Education
B.A., Art History, Lake Forest College
M.A., History of Art, Williams College
Selected Professional Experiences
Curator of Collections and Exhibitions, Roswell Museum and Art Center, 2013-2018
Curatorial Fellow, Shelburne Museum, 2011-2013
McDermott Curatorial Fellow, Dallas Museum of Art, 2010-2011