Majoring in Environmental Science & Policy
The Environmental Science and Policy major provides breadth in basic course work as well as familiarization with the specific scientific and social considerations related to a wide range of environmental issues. Participation in the program requires an initial consultation with the Director ([[jmkaste]]) and a formal declaration of major no later than the second semester of the junior year. There are two different programs for the B.S. and B.A. majors: the "Science Track" (B.S.) and the "Policy Track" (B.A.).  Students pursuing a primary major in Biology, Chemistry, Geology, Physics or other natural science field will normally have their secondary major designated as Environmental Science and they will receive the Bachelor of Science (B.S.) degree; others will receive a Bachelor of Arts (B.A.) with an Environmental Policy designation.  Students may petition to the Director to complete the Science Track with a B.A. first major; or the Policy track with a B.S. first major.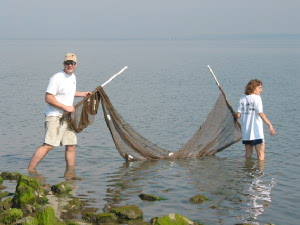 There are no restrictions on the primary major pursued in conjunction with the Environmental Science and Policy major. However, the primary major is expected to both supplement and complement the student's environmental training, while providing the necessary additional depth. Therefore, students are expected to develop an overall program with an appropriate rationale based on interconnections among subjects as well as the student's long-term career interests. Two courses may be counted toward both majors; therefore, depending on the primary major, the number of additional courses required to complete the Environmental Science and Policy major may total less than 36 hours.
For both the B.A. and B.S., limited substitution of other courses for some of these requirements may be possible with the approval of the Director. In addition to the required work, various other courses as well as non-classroom training (such as internships, research projects with faculty, or off-campus study and research such as participation in an NSF REU program) are strongly recommended.
Both the B.S. and B.A. degree programs are detailed in our catalog listing. For advice and further information please refer to the Declaring Major/Minor page and/or contact the Director (Professor Jim Kaste, Geology Department, [[jmkaste]]).