2012 Spring Seminars Announced
2012 brings changes to the Biology Department Seminar Series, especially in location. The series begins Friday, January 27 in Andrews auditorium (Andrews Hall Room 101) when the first of four finalist candidates for the Evolutionary Biology faculty position presents research to faculty and students. Starting February 14, seminars will held in the new location in the Integrated Science Center, ISC 1127 (old Rogers Auditorium, far east wing of the ISC). The first seminar in Rogers Auditorium will be given February 17 by Rossangela Sozzani from Duke University, entitled "Elucidating the Role of Development Regulators in Arabidopsis Root Patterning".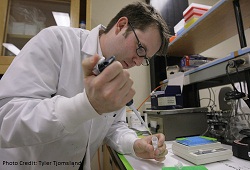 February 24, Dr. Brian A. Kemp will present a talk with the intriguing title "Everyone Poops and Other Tales from Prehistory". Kemp is a molecular anthropologist studying ancient human genetics, and has a joint appointment in Department of Anthropology and the School of Biological Sciences at Washington State University.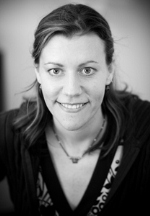 On March 2, Bethany Bradley of UMass Amherst will give a seminar entitled "Predicting Plant Invasions in an Era of Global Change". Dr. Bradley's work documents and models plant distribution dynamics in relation to climate change and environmental disturbances over large scales in the landscape.
Look for more details of upcoming talks in the Biology Department's Event Calendar. Seminars are held on Friday at 4:00 pm; coffee and tea are served at 3:45 pm prior to the seminar. Seminars are free and open to all.
Updated from original story January 16, 2012.