Anthropology Alumni Gail Williams Wertz 66', M.A. 20' (Anthropology) was awarded the Alumni Medallion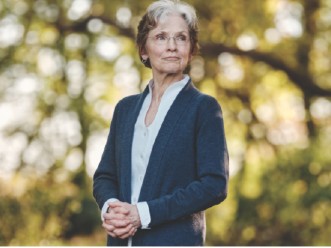 Anthropology Alumni Gail Williams Wertz M.A. 20' was awarded the Alumni Medallion on Feb 11th during the school's 2022 Charter Day ceremony.  The Alumni Medallion is the highest honor the Alumni Association awards to individuals who make significant contributions to W&M, their profession, community and Nation. Gail's involvement with W&M started 60 years ago. She attended W&M as a biology undergraduate, then left to obtain a Ph.D. in molecular virology. She has been a university professor engaged in basic biomedical research for her entire career starting at UNC Medical School and most recently at UVA Medical School. Throughout Gail's professional life, she was fruitful in publishing and educating young scientists in addition to carrying out important research. Her laboratory team developed methods to genetically engineer RNA viruses and attenuate them for use as novel vaccines, work that provided the platform for a successful Ebola vaccine. She has served on the advisory councils of the NIH, CDC and WHO. All these accomplishments led Gail to be considered a renowned scientist and educator in the field of virology.

Gail's story at William & Mary did not stop there. In 2018, Gail joined the M.A. program in the Department of Anthropology, with an interest in studying and preserving Native-American material culture and lifeways. Graduate students in Anthropology remember Gail for her thoughtful but humble remarks and comments in our departmental seminars. As a resident of Virginia, Gail generously invited other graduate students to her farm. Beyond the Department of Anthropology, Gail worked on fundraising and advocacy to make William & Mary a vibrant academic community. After graduating from the M.A. program, Gail now continues working with the Department of Anthropology as an affiliate scholar to advocate the cultural rights of indigenous tribes.  

The Department of Anthropology congratulates Gail on the Alumni Medallion Award. We thank Gail for being an intelligent, enthusiastic, and cordial member of the department. To learn more about Gail's story, please click here.