Building to Improve Communities
Celebrated architect Zena Howard visited February 25 to March 2 as part of the COLL 300 program. While on campus, she participated in class discussions, met with campus and community groups, and gave a public presentation describing her work and philosophy.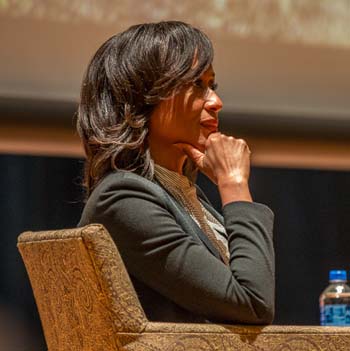 Building "designers have a social responsibility to improve the lives of community members," Howard believes. Her architectural portfolio reflects that commitment in a variety of notable buildings.
Howard's visit supported this semester's COLL 300 theme of "sustainability" and was hosted by the Center for the Liberal Arts. It was funded in part by the Arts & Sciences Annual Fund.
A recurring theme throughout the week was how culture can (and should) influence the design of buildings. And, ideally, buildings can support and influence cultural interactions.
Howard is one of the few female African-American architects in the United States and was part of the team that designed the National Museum of African American History and Culture.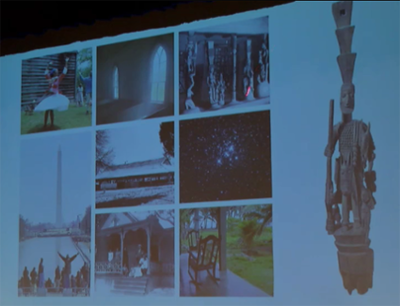 At her public presentation, she described early "charrette" brainstorming sessions for that project and showed items that helped to inspire the building's design. For example, the ornate, slave-produced ironwork still extant in places like New Orleans and Savannah, Ga., is interpreted in the building's exterior surface. The "corona" element found on traditional Yoruba caryatid supports? Clearly recognizable in the building's three-tiered building design, and in the museum's logo.
While on campus, Howard met with members of the W&M Neurodiversity Working Group, which acknowledges and appreciates the wide range of human neurologies, including autism and ADHD. She was "inspired" by the group's work, which she plans to take back to her architecture firm Perkins + Will to consider how what W&M is learning and doing might be integrated into her firm's design standards for neuro-sensitive and neuro-atypical people.
She also participated in a "porch talk" sponsored by the Center for Student Diversity and the W&M Lemon Project. And she visited and rang the Bell of Freedom at Williamsburg's First Baptist Church, established by slaves in 1776 and one of the first Black churches in the United States. 
At one point during the week, a student asked if she had a favorite project. Howard paused for a minute, then said, "I think the public library in Anacostia, D.C."
Anacostia has the largest number of children per capita in the D.C. area, along with some of the highest crime rates and lowest incomes.
"We went in and talked to the people in Anacostia, and they wanted to celebrate their children," Howard said. The resulting design features a large, glass-enclosed children's activity area fronting the streetside entrance.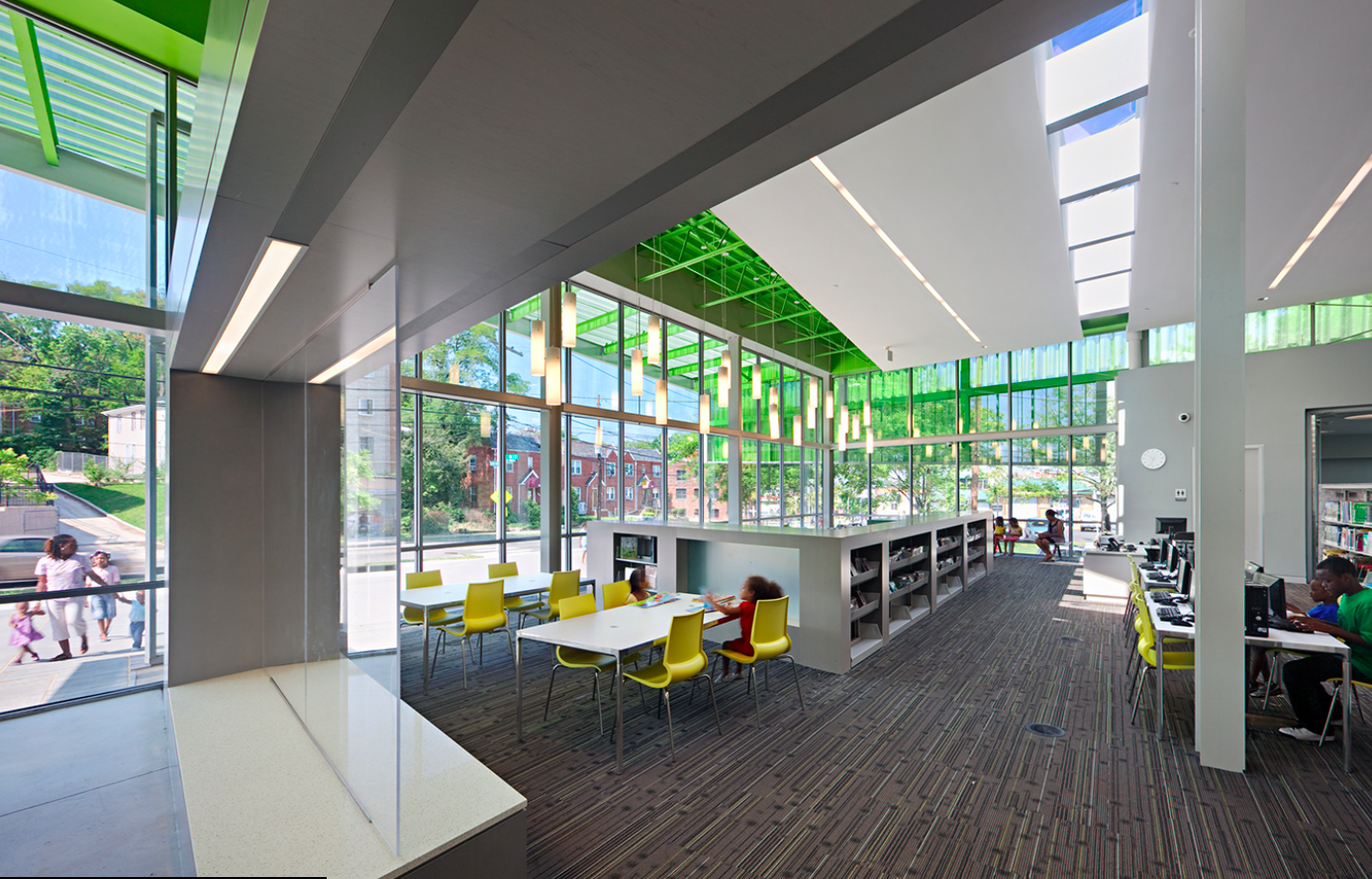 "That was a bold move for the community," Howard noted. "At first people were thinking, gunshots could come in, the kids are up front and not in the back, not protected. Then they made the decision: Let's have faith in our community."