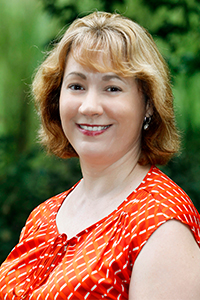 Carla Costello
ADA Coordinator & Executive Assistant
Email: [[cacostello]]
Phone: 757-221-1254
Office: James Blair 108

About Carla
Carla serves as the university's ADA Coordinator and ensures compliance with the Americans with Disabilities Act and Section 504 of the Rehabilitation Act of 1973.  Carla also provides executive, paralegal and administrative support to the Offices of Compliance & Equity and University Counsel.  With more than 20 years of service to the university, Carla started at William & Mary in 1999.  She worked in the Office of the Provost as well as the Office of the President for 14 years.  In 2015, she became the university's first Compliance/Title IX Investigator in the Office of Compliance & Equity, and she has held various positions with the Office of Compliance & Equity over the past eight years. 
Carla has served on numerous college-wide committees and organizations including the President's Task Force on Preventing Sexual Assault and Harassment, the President's Disability Working Group, the Diversity & Inclusion Advisory Committee, and the Parking Advisory Committee. 
Carla earned a Doctor of Education in Educational Policy, Planning and Leadership (Higher Education Administration emphasis) from William & Mary, a M.S. in Education from Radford University, and a B.S. in Psychology from Virginia Tech. She is an ATIXA-Certified Civil Rights Investigator and received her ADA Coordinator Certification from the University of Missouri's ADA Coordinator Certification Program.