W&M Earth Week to focus on interconnectedness on campus, abroad
William & Mary will mark this year's Earth Week celebration April 18 to 24 with a series of events hosted by W&M Sustainability, giving the campus the opportunity to come together, listen, and learn about the planet and each other. 
Earth Week takes place annually during the week of Earth Day, April 22, and includes events, both virtual and in-person, focused on engaging the community around sustainability. W&M Sustainability acts as a hub for the week of activities, which include a myriad of events put on by different campus organizations, each with their own take on celebrating the planet and our role on it. 
At the center of Earth Week is a Sustainability Symposium. Because of COVID-19, the university's traditional in-person Earth Day Festival will instead pivot to a two-speaker symposium exploring "interconnectedness" as a theme.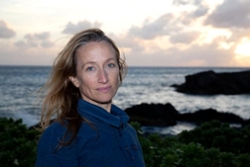 April 20 features a talk with humanitarian and filmmaker Céline Cousteau, discussing her work with indigenous communities in the Brazilian Amazon and their efforts to address deforestation. Taking a more international approach to interconnectedness, Cousteau will be speaking about her 2019 film "Tribes on the Edge" and will answer audience questions afterwards. The event, to be hosted on Zoom, begins at 3 p.m.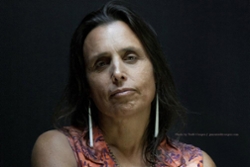 The symposium's second speaker is Winona LaDuke, an economist, Native American environmentalist and political activist, whose April 21 presentation will focus on the long-term benefits of connecting with local communities and ecosystems. Following LaDuke's talk, which begins at 6 p.m., the audience will split up into virtual rooms for the opportunity to connect with one another. This activity allows participants to discuss the content of both of the talks as well as offer recommendations on how the university and campus community can practice sustainability based on what the speakers talked about. 
Interconnectedness, in the words of Director of Sustainability Calandra Waters Lake, is synonymous with sustainability, because each is about "about how the environment and society and the economy are intertwined. They can't be separated from each other." With a rather broad theme, Lake is excited to see how the two speakers will bring "their personal, lived experience and perspectives on this topic."
Earth Week also brings together a number of on-campus departments and organizations, further driving the theme of interconnectedness not just with the planet but between people. The Sustainability Symposium includes partnerships with the American Indian Resource Center, Alumni Association, Environmental Science & Policy Program, Institute for Integrative Conservation, Office of Diversity & Inclusion and Student Assembly.
"The majority of those partners are really, really focused on this area about diversity, equity, inclusion," said Waters Lake. "We wanted to make sure that we were taking this interconnectedness lens … lifting voices up that we think are important to be listening to."
To accommodate COVID-19 safety protocols, a range of virtual and socially-distant events are offered this Earth Week, allowing a greater variety in the types of programming available. Students on campus can attend outdoor sunrise yoga at Lake Matoaka, for example. Those further from campus can still tune into fun events like "A Scientist Walks into a Bar," where students from William & Mary's Virginia Institute of Marine Science (VIMS) give fast talks on their individual research.  
Holding events online offers new opportunities for engagement with those not in the Tidewater area.
"We're not limited by space …  and we're able to include alumni and others who are spread across the world in ways that we've never been able to do," said Waters Lake. "The engagement level is very broad and much larger than it has been in the past. We're able to get outside of our geographic location, and that's really exciting."
Earth Week includes programming that looks at a plethora of ways to explore our connections with the environment. Additional events include a lecture from Molly Mitchell, research assistant professor at the Center for Coastal Resources Management, on the local impact on climate change in a "Sustaina-bite" discussion as well as a lesson-planning workshop for educators in collaboration with the Virginia Scientists & Educators Alliance.
Virtual Earth Week events are free and open to the public. Anyone interested in learning more about the planet and in celebrating the natural world can look online at the Earth Week calendar.