Two to be honored for service to the community
As William & Mary celebrates the opening of the academic year, the university will honor a student and staff member for their community service.
Assistant Director of Health Promotion Eric Garrison and Sara Martinez '21 are the recipients of the 2020 President's Award for Service to the Community. The award is presented annually to one student and one faculty or staff member for their sustained commitment to service work that has made a significant impact on the community.
"These two active citizens inspire us in these times when we all must look for ways to use our own assets to create more just and caring communities," said Melody Porter, director of the Office of Community Engagement.
The award is usually presented during W&M's Opening Convocation ceremony; however, that event has been postponed this year due to the COVID-19 pandemic. Instead, the university is hosting a virtual opening ceremony Aug. 19 at 7 p.m. to mark the beginning of the 2020-2021 academic year, and Martinez and Garrison will be recognized during that event.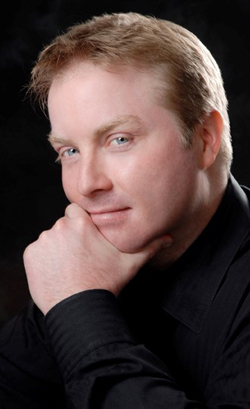 Garrison is being honored in part for his service last year as chair of the Virginia Campus Task Force to Prevent Sexual Assault.
"I must acknowledge my peers' dedicated work while recalling the thoughts of Fred Rogers when he said, 'Always look for the helpers,'" said Garrison. "For me that includes collaborators. I don't do my work as a castaway on a deserted island in the Chesapeake Bay, so I certainly cannot accept this award as just one person. I am grateful to all the talented and caring faculty, staff and students who invite and inspire me, and I hope I invite and inspire them, so that together we can help create a health-promoting community that lasts long after this pandemic ends."
When the pandemic caused the cancellation of multiple "Take Back the Night" events planned at campuses across the state, Garrison recommended a virtual version. With the support of Garrison's colleagues at W&M, other universities and the Virginia Sexual and Domestic Violence Action Alliance, the task force hosted the first nationwide, collegiate "Take Back the Net" event this spring. Because of its success, the event will likely become an annual tradition, kicking off Sexual Assault Awareness Month each year.
"Eric Garrison has been deeply present to students, faculty, staff and community across the Commonwealth and beyond, supporting people who are recovering from trauma and creating spaces of healing and well-being on a grand scale," said Porter. "He walks alongside survivors of sexual assault with empathy and understanding, educates and empowers students to be part of a community of care and advocate for just policies, and has creatively adapted his work during the pandemic to bring people together across distance where they can find common ground and a sense of renewed hope."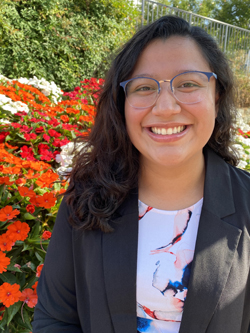 Martinez, a neuroscience major, is being honored for her work in addressing health care and food inequalities and the opportunity gap.
"When I received the news, my initial reaction was shock followed by more passion," Martinez said. "I thought, 'Did this really just happen?' But then my gears began turning. I asked, 'What's next? What can I do better? How can I engage more meaningfully with my community?'"
She has worked with the mentoring program Lafayette Kids and volunteered with Olde Town Medical and Dental Center. Martinez also served as the service chair and co-president of the Latin American Student Union.
"Sara Martinez has thoughtfully integrated her unique perspective, skills and consciousness of identity into her engagement with community and her peers," said Porter. "As a Big in Lafayette Kids, Sara developed encouraging and supportive relationships with children in our community while being conscious of the power of sharing parts of her Salvadoran culture.
"Because of the respect she has for community members and partners in her volunteer work as an interpreter at Olde Towne Medical and Dental Center, she took a medical interpretation course to expand her medical vocabulary. Sara has engaged her peers in meaningful conversations and work around identity, equity and justice."
Along with the award, Martinez and Garrison will receive $500 to donate to a community organization of their choice. Martinez has selected Olde Towne Medical & Dental Center, and Garrison has chosen the Virginia Sexual and Domestic Violence Action Alliance, which hosts the Virginia Campus Task Force.