President Rowe, W&M's 'Path Forward' featured on '60 Minutes'
William & Mary was featured in a segment on "60 Minutes" June 14 that explored how universities nationwide are working to reopen this fall during the greatest pandemic in 100 years.
"We have an obligation to ensure that this cohort of students doesn't lose speed, doesn't lose momentum in their college educations," W&M President Katherine A. Rowe said on the program.
Journalist John Dickerson recently interviewed Rowe on the W&M campus, where she and her husband are now the only residents. Rowe walks the campus daily, thinking about the students she misses greatly and the challenges presented by COVID-19, Dickerson said.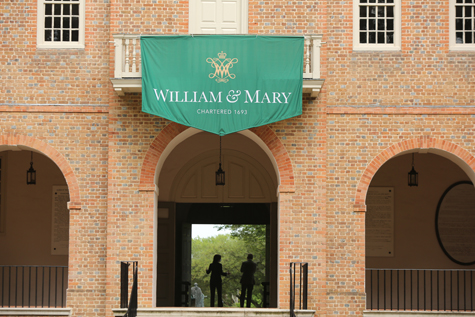 "One weight comes sheerly from uncertainty," Rowe said. "Human beings loathe it. We will do almost anything not to have it. And we are called to tolerate uncertainty at a really high level right now."
But one thing that helps is thinking about how W&M has survived "tremendous shocks in the past," said Rowe.
The university announced its framework for fall — Path Forward: Fall 2020 — on June 12 with additional details to come by July 1. As part of that, the fall semester will begin and end early, and students will be given flexible options for learning, including a full summer semester next year.
Imagining a W&M that does not provide students with ways to continue pursuing their education is unimaginable, Rowe said.
"So however we have a year next year, we will have a year," she said. "However they learn, we will make it possible for them to learn."