In Vino Veritas: W&M alumni pursue careers in wine industry
The following story originally appeared in the spring 2020 issue of the W&M Alumni Magazine. - Ed.
Wine can elevate a meal from ordinary to exceptional. It is something to look forward to after a long work day and a thoughtful gift for almost any occasion.
It can help commemorate a special event, whether it's a bottle you bought that day or cellared for years, waiting for exactly the right moment to share it. A truly global experience, wine can take you to some of the most beautiful places in the world. A good bottle of wine brings people together.

Wine is big business, too. The wine industry is worth $385 billion worldwide and is expected to grow annually by 3.7%. The U.S. wine industry alone is worth $51.4 billion. And the most famous wine region in the nation, Napa Valley, contributed an estimated $34 billion to the economy through this industry and associated tourism last year.

Hundreds of William & Mary alumni, all over the world, work in the wine industry, from growing grapes to making wines to managing wineries to marketing, sales and distribution. As we prepare for William & Mary Weekend in San Francisco in June of 2021, we spoke to several alumni in the Napa and Sonoma areas about their journey from Williamsburg to California's famous wine country. For these alumni, wine has opened doors they never thought possible, created lifelong connections and turned their passions into fulfilling careers.
The Trucker: Kent Fortner '92
When Kent Fortner '92 drives up, you know it's him. He's in the iconic 1966 light-green Ford F150 pickup truck from his wine labels, with a vintage William & Mary bumper sticker across the back window.

The truck was his grandparents', and if you have a minute he'll tell you how this truck played an important role in their love story. You see, Fortner is a storyteller, and his wines (and his beers — he also owns a brewery in Vallejo, California) all have stories behind them.

"You can tell I was an English major," he jokes. "And a people person."


Fortner didn't set out to make his own wines — or, for that matter, to be an English major. He is a self-described "farm boy from a Kansas teetotaling family," who ended up at William & Mary after falling in love with its history as a child visiting Colonial Williamsburg. It also helped that it was affordable for an out-of-state student like himself and someone else from his high school was attending there.

After starting as a physics major, he switched to English but ended up taking classes all over the university.

"I just love that I was able to take geology, accounting, philosophy, physics and English, all in the same day, and nobody thought that was a weird thing, it was totally common," he says.

One summer, he was caddying in Jackson Hole, Wyoming, and he ended up sharing beers with the head of a major cable company over the ninth hole.
"The guy turns to me and he says, 'Whatever you do, study some accounting, because even if you hate it, if you ever want to open a business, it will be useful.' So I took an accounting course, and I'll never forget it. The professor was one of the driest people I've ever met, but today I serve as CFO of my own company, not because I'm a great financial person but because of Accounting 101 and 102 I'm able to understand this stuff," he says.

After graduation, Fortner returned to Jackson Hole and started managing a restaurant, where he became fascinated with wine lists. He soon received an offer to help open a wine shop and bar in Boise, Idaho, called The Grape Escape.

After a year and a half, that partnership "went sideways," and Fortner found himself wondering what to do next.

"I thought I was going to be a reporter at one point because I'm interested in all this different stuff, but that's wine! You've got science, history, all these foreign languages, chemistry, biology, geology, you name it," he says.

So, he called his favorite winery at the time, Chalone Vineyard, in Monterey County, California.

"I called and said, 'I just really love your stuff, may I please come work a harvest?' and they said, 'Wait, you're the Grape Escape guy? We've always wondered how we were able to sell so many bottles in Boise, Idaho! Come on down.' So I did."

His experience fixing tractors on the family farm was perfect for fixing the bottling line, and his ease with people and fluency in Spanish made him valuable on the people side of things, too. Soon the winemaker was teaching Fortner his craft and asking him to host dinners with venture capitalists in his stead.

"I had no money, but I had an expense account, and it was a trip hanging out with all these venture capitalists. And they're like, you went to W&M? There's a weight to that in their world. So I got to spend all day wearing dirty boots, speaking Spanish and fixing tractors, and then by night I could hang out in all these fancy restaurants. And I was making wine. It was the life!"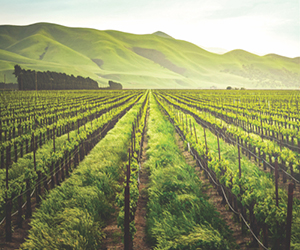 He moved on to more than a dozen other wineries and vineyards, eventually attending UC Davis for a master's degree in viticulture. And in 2000, he decided to make two barrels of pinot noir, his favorite wine. Road 31 Wine Co. was born.

At first, as he spent his life savings on these wines and waiting for them to mature in their barrels to be sold, it seemed a little crazy. Then the movie "Sideways" came out, and suddenly, pinot noir was popular. Very much so. Now, Fortner makes 500 cases each year, available only to subscribers, who he calls his "Truckers" after that iconic green truck on the label.

He only makes pinot noir, and only one type, every year. The wine is complex in flavor, full bodied and blended from grapes from small vineyards in three very different locations, giving Fortner a variety of characteristics of grape to work with. He has his own supplier of French and Hungarian oak barrels and says he learns from each and every vintage he makes.

"After 26 harvests, I still get giddy about harvest time. I'm not so stressed and apprehensive anymore about what the weather may throw at me, although climate change is making this more challenging," he says. "I feel like an athlete, lacing up my cleats, looking at the field, ready to take on whatever comes."
The Traveler: Daniel Orrison '09
One day in 2008, Fortner received an email from a junior at William & Mary asking for life advice. Daniel Orrison '09 received his words of encouragement and they set him on a path that would take him around the world and into winemaking success.

Back then, Orrison had just transferred to William & Mary from West Point and needed a job to help pay for school. He began working part time at the Williamsburg Winery. He knew a little about wine already — his uncle had owned a restaurant with a large wine cellar, and Orrison was drawn to the style and aesthetic of wines.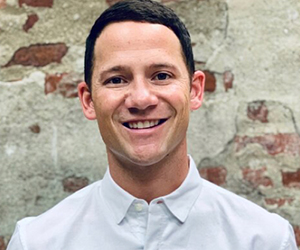 A business major with a literary and cultural studies minor, he didn't know what he wanted to do after graduation, but he knew he wanted to see the world. He'd done an exchange program with Oxford while at William & Mary and used the opportunity to explore Europe, catching the travel bug.

"I wanted to travel, I wanted to meet people and I was curious. Wine was this vessel that allowed for that, as well as learning a really wonderful skill set and forming a career," he says.

Matthew Meyers, the winemaker at Williamsburg Winery, told him there are two main paths into the wine industry: going to school for it or working your way up at wineries. With encouragement from Kent Fortner, he chose the latter.

Orrison applied for a variety of jobs in Napa Valley, eventually landing at the famous Chateau Montelena, "a dream come true," he says, to work the harvest. From there, he "got addicted to the wine lifestyle" and moved to New Zealand, then France, then back to Napa.

"When I got to Napa Valley — one of the most beautiful places that makes wine — it reinforced that my life could be like that, living and working in these beautiful areas with really wonderful people. If I've figured out how to survive there, I'll have made it. I'd be happy," he says.

He became the marketing and business director for Bespoke Collection brands and Ma(i)sonry, an art and design-focused wine tasting gallery in Yountville, California. After Ma(i)sonry was sold to Restoration Hardware, Orrison became their director of hospitality.

And that's when he decided to start his own winery.

With his wife Pipa, who is trained as a food engineer and has worked at vineyards all over the world, Orrison started Orison Wines in his wife's native Portugal.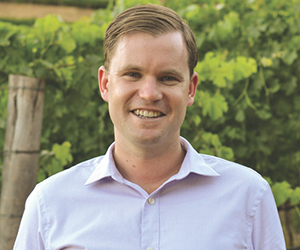 "William & Mary encouraged you to think, take chances, work hard, and that if you're focused on working for the right reasons you can be successful," he says. "There were a million reasons for us to wait until we were more prepared to start the brand, but if we had done that, it would have never materialized. The wine business is hard. Business in general is hard. William & Mary was hard! But William & Mary taught me that doing hard things can turn out well, if you keep trying."

And it did turn out well. They now make over 3,000 cases of wine in Portugal each year, which are sold in three countries and 12 major U.S. markets. They also make between 100 and 300 cases of wine in Napa, traveling between Portugal, Napa and their home in Denver throughout the year.

"It's a good industry, and I think more than anything I'm so thankful for all the mentors I had along the way," he says. "It's one of these industries where you want to help your neighbor, which I think is really special."
The Manager: Brian Ball '08
When Orrison was working at Ma(i)sonry, he found himself in need of someone to manage their wine business. Enter Brian Ball '08, a fellow alumnus with a passion for wine.

Ball worked his first job in the wine industry while a student, as a server at local restaurant A. Carrolls. Once graduation rolled around, though, he used his math degree to snag a finance position on Wall Street — and quickly discovered that he was more interested in New York City's restaurants than the stress of Wall Street in the recession.

In 2010, Ball quit his job and moved to California. He took an internship at a custom crush facility that made wines for many different winemakers. From there, he followed the seasons, going to the Southern Hemisphere to work the harvest in New Zealand, returning to Napa for their season, then bouncing back to Australia.

Then, like Kent Fortner before him, Ball got into UC Davis' viticulture and vinology program. To pay for school, he needed a job. That's when he was hired by fellow alumnus Daniel Orrison '09 to be the wine manager at Ma(i)sonry.

"It was a nice intersection for me between my sales background, winemaking experience and my finance background," he says.

After running the wine business and programming for Ma(i)sonry for three years, Ball got the opportunity of a lifetime — to become the general manager of Skipstone winery, the position he holds today.
As general manager, Ball makes the vision of the winery owner and the winemaker into reality, overseeing the operations of the property and its business strategy.

"There's not just one way, from a career perspective, there's not one path that leads to success. One thing I love about a liberal arts education is that it gives you a toolbox to work on whatever it is that you want to do — working in finance or working with wine, you still incorporate everything you learn from your entire experience," he says.

Skipstone makes about 2,000 cases a year of super-premium wines, mostly Bordeaux and viognier, which they sell via subscription and on their property.

They also make and sell extra virgin olive oil, from which 100% of the profits go to charity. For the past few years, that charity has been the local volunteer fire department, because fire is a big part of Skipstone's story.

This past October, Ball was on the East Coast on a sales trip when a major wildfire swept through the Skipstone vineyards, destroying several buildings on the property as well as the irrigation system. Nobody was hurt, but the property was devastated.

"We are extremely quality conscious, and even in great years we only bottle about 60% of what we make," he says. "So even though grapevines generally don't burn, if there's smoke damage or we can't access the property to harvest in time, we can lose our harvest."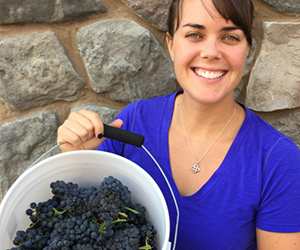 Skipstone's vineyards are on very steep mountain slopes, so Ball also worries about erosion from rain, now that the fires have removed much of the groundcover and dried everything out. Weather that makes California ideal for growing grapes is getting harsher over time as climate change brings more fires, floods and droughts.

"It's been a challenging couple of years, but in the wine business you roll with the punches," he says.

There's a great deal of rebuilding ahead, but Ball sees this as an opportunity to make the winery totally self-sustaining. He's working on a hydroelectric and solar electricity system to bring Skipstone off the grid. This spring, they will be building a new facility to make all their wines on-site.

"It's very much what we should be doing, and it's not frankly that hard to do, especially nowadays," Ball says. "It's self-preservation, too. We'll be able to do what we couldn't when the fires came through. Our power was shut off and we couldn't pump water to put out the fires. We'll have our own power and our own makeshift firetruck on the property — these fires are going to continue to happen, unfortunately, but we'll be prepared."
The Brand Guru: Sarah Morra Qualters '08
In 2018, almost 81% of U.S. wine was produced in California, but only 4% of California's wine grapes were grown in Napa Valley. There are many national brands that are either grown, made or sold out of the Golden State.

Sarah Morra Qualters '08 is helping bring these wines and many more to your shopping cart. She's a director of marketing for The Wine Group, headquartered in Livermore, California, and she came into wine from an entirely different route altogether — Clorox.

"I've always been interested in brand marketing as a function, no matter what the category," says Qualters. "I worked in the cleaning division of Clorox, and I discovered I personally do not love to clean. Now, a good brand marketer can work in any category, but I knew for me personally, I wanted a category that I was more passionate about. Most people do not come home from work and think, 'Yay, I get to clean!' They do think, 'Yay, I get to open a bottle of wine!'"

Now, at The Wine Group, she oversees marketing and strategy decisions for a portfolio of the more than 45 brands across every national and regional retailer throughout the country. Prior to this role, she was the senior brand manager for Cupcake Vineyards. The Wine Group owns hundreds of brands, ranging from Franzia — the No. 1 selling wine in the world — to Sonoma-based brands Benziger and Imagery.

"What I love about brand management is that every day is different and unique: I'm with my designers thinking creatively about a package design, and then I'm with my finance team thinking about the numbers, and with the sales team thinking about my presentation skills and how we're going to negotiate with a retailer," says Qualters.

She considers herself a "jack of all trades," and that's a big reason why she attended William & Mary in the first place — to get a liberal arts education that would enable her to do anything she decided to pursue.

A psychology major, she took a decision-making class that was cross-listed with the business school. In that class, she realized there were strong connections between psychology and marketing and found she had a passion for brand management. After W&M, she worked for Booz Allen Hamilton as a management consultant in Washington, D.C. Then she went on to get her MBA from Berkeley and started at Clorox in brand management before shifting over into wine.
"As a brand manager I don't consider myself a specialist in anything but I know a little bit of everything, which is what my job, and the liberal arts, is all about," she says. "I am comfortable with lots of different ways of thinking and communicating with diverse people from different backgrounds. It's my job to bring it all together and lead by knowing enough about everything to be competent, but also going to the specialists to have a conversation about what's right for the business."

Even though wine is considered a consumer packaged good, just like cereal or cleaning wipes or paper towels, it's also an industry with some unique opportunities and challenges. For example, the wine industry is extremely fragmented — a big grocery chain like Food Lion or Giant might carry hundreds of different brands, each with multiple varieties. Customers often aren't loyal to any particular brand, so marketing is particularly important and competition is fierce.

This can be an advantage, too, especially with trends like canned and boxed wines. Ten years ago they were considered less desirable options, but now they are experiencing a surge in popularity.

"The millennial consumer is open to exploration in the category, so a lot of that stigma is gone," says Qualters. "Bagged and boxed wine is actually the most environmentally friendly option — the wine lasts longer, it's less heavy to ship, it has a lower carbon footprint than making and transporting glass, and one 5-liter box saves 6.5 glass bottles. Our Franzia customer might be looking at the advantages from a price perspective, but many also love the convenience, ease and sustainability."

Another trend: wine (and all alcohol) is a relatively inelastic good, meaning people buy it in good times and in bad. When the economy is doing well, people tend to buy more expensive brands. During recessions, people still buy wine; they just tend to adjust their buying habits to options that are less expensive or may last longer.

Qualters loves the challenges of this industry, but she also loves being able to talk to people about wine and bring them products that will make them happy.

"Ultimately, wine provides joy to people's lives on a regular basis," she says. "I love that having wine can elevate any experience and make it much more memorable. There's a real passion there."