Compassionate advocates: ISSP and New Leaf Clinic invite international students into their care
In January, the world became aware of the spread of COVID-19, which, like a tidal wave, went on to affect every corner of the globe. William & Mary, like all entities, was focused on the immediate concerns of campus safety and the safety of students studying abroad.
At the same time, the International Students, Scholars and Programs (ISSP) staff at the Reves Center for International Studies was also focused on the international students and scholars — both in Williamsburg and overseas. As the university coped with a constantly changing situation, ISSP staff knew that the emotional and psychological impact on students and their families was no less formidable than the impact on logistics, finances and academic credits.
"During one of our regular ISSP meetings, I learned about the stresses affecting our international community," said Chuqiu Wu M.Ed. '21, a graduate assistant for the Reves Center.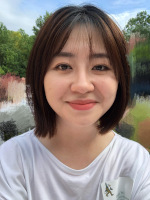 An international student from China herself, she was deeply concerned about her own family's safety, but also understood that, "a majority of international students come to W&M to study by themselves, and I knew they were concerned about their families, too. There were so many things for international students to deal with: discrimination, their fears for their own health and for that of their families and financial concerns. It was a stressful time for everybody. I realized I had access to a resource that could help."
Wu's job at ISSP includes planning trips, events and activities for the international student community, but Wu is also in the clinical mental health and addictions track in her master's program in the William & Mary School of Education.
Students in that track have an opportunity to volunteer at New Leaf Clinic beginning in their first semester. She had volunteered and had enjoyed the experience. She knew she needed to solidify a valuable connection.
"My biggest goal was to provide mental support to international students as soon as possible," she said.
She was the right catalyst at the right time.
An appropriate and vital collaboration
"At the beginning of the semester, we were already brainstorming ideas for how to support the international students as we all dealt with the growing pandemic," said Eva Wong, director of International Students, Scholars and Programs. "I had a conversation with Chu and Professor Gutierrez about starting a peer support group. When the campus closed in March, we knew that the peer support group would be a vital resource for the students."
Although ISSP has always worked closely with its partners at the School of Education to support international students, and New Leaf Clinic has worked with other units on campus, such as athletics and the Law School, Wu's connection was new.
"This is the first collaboration that we've had with the New Leaf Clinic, and I am very excited about this new partnership," says Wong.
The New Leaf Clinic
Founded in 2009 by Rick Gressard and Sara Scott, the New Leaf Clinic at the School of Education uses motivational interviewing techniques to encourage students to take ownership of their decisions and make positive changes in their lives.
Professor Daniel Gutierrez has been the director of the clinic since arriving at W&M in 2017."I consider myself a co-director with Rick Gressard who was the founding director, and he would kindly say that I am the director," Gutierrez explains. "But, New Leaf is his baby and wouldn't exist without him."
Counseling at New Leaf is provided by doctoral students in the Counselor Education program and by master's students who are counseling interns in the Clinical Mental Health and Addictions and Clinical Mental Health Counseling programs.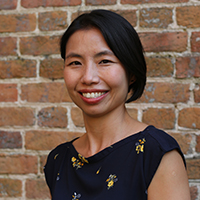 These counselor interns are under the supervision of a faculty member and/or doctoral counseling student throughout their time with the New Leaf Clinic.
The New Leaf Clinic is not just a convenient resource. Initially established for counseling individuals with addictions, its foundation in motivational interviewing technique makes it effective in other populations as well, in this case international students.
"It is perfect for college students who are trying to figure out what they really want," Gutierrez said. "It takes into account the fact that on the road to change, we all run into a sense of ambivalence. We try to make the best decisions with the information we have, and weighing through our wants and thoughts can be challenging.
"MI helps individuals clarify their own goals and values through a non-judgmental, student-centered approach. No one is forcing change on you; we are just trying to come alongside you and help you to find what is best for you on your journey."
The international students are not only facing a universally frightening world situation, but they also have unique challenges. They may not already have established strong connections with other international students who are experiencing similar situations, and sometimes they face social stigmas in some cultures that might prevent them from actively seeking mental health counseling.
"I hoped by offering this group at stressful time, international students might just give it a try. It's free. There are no constraints, and it's absolutely voluntary," said Wu.
In addition, Gutierrez believes that the motivational interviewing technique is a good fit in this situation.
"I think it is appropriate for international students because of the active listening skills and the non-judgmental approach," he said. "As a framework, MI emphasizes empathy, partnership and listening deeply to the folks you are working with. It creates a space for all students to be heard, and that can be especially important for international students and other students who often find themselves on the outside looking in. Motivational Interviewing invites people in."
The New Leaf program has also proven to have the flexibility to meet different client needs.
"New Leaf was originally developed to address alcohol and drug use on campus, and I believe that promoting wellness, self-care, safety, and connection/belongingness is right at the heart of that mission," said Gutierrez.
"This is a new innovation that came out of a need that arose in the community. New Leaf was approached by the Reves Center, and students have expressed a desire for this kind of support group, so I thought it made a lot of sense for us to develop something," Gutierrez said. "We have the tools and the resources, and a lot of willing students with good hearts, so why not!"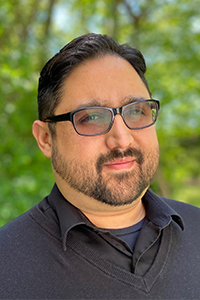 Twenty students signed up, a mix of undergraduate and graduate students. Wu and Briana Sinden '17, also a first year master's student in the Clinical Mental Health & Addictions Counseling program, work directly with the students.
They start with a semi-structured framework to guide students through the process, but they give autonomy to group members to take control of their own progress.
Shared inspiration and responsibilities
Wu is in charge of the logistics. Wong managed all the administrative processes, and the New Leaf program manages the counseling-related aspects (paperwork, supervision, confidentiality, structure of the session, etc.).
Other clinic staff members involved in the project include Doctoral Student Co-Director Alex Hilert, M.Ed., a third-year doctoral student in counselor education and supervision, who oversees the process of the group as a whole and offers supervision. Also, Kenson Hiatt, first-year doctoral student in counselor education, sees clients at New Leaf and is Wu's doctoral student supervisor for her Supervised Practicum class.
Gutierrez does not get involved in the day-to-day operations. Instead, he assists the effort by directing the program and ensuring that the doctoral students supervising the facilitators are receiving supervision and proper guidance.
Wu, in the true spirit of MI and New Leaf, works to make sure the counseling is student-driven.
"It is important to meet students where they are – to keep the door open from our side and allow them to walk in whenever they need," said Wu.
This is just the beginning, and the New Leaf Clinic promises to offer a special supportive space for international students, along with the Counseling Center.
"This pandemic has turned our lives upside down, but it is also heartening to see the many ways we are coming together to support one another," said Wong. "I hope the peer support group can help students develop coping strategies to navigate these difficult times. I also hope that the collaboration will help the students see that the entire campus is here for them and that we care for their well-being."
This new connection forged by Wu promises to continue to have an impact on W&M's entire community.
"I think that New Leaf can be a space for (international students) to connect and learn some new skills, clarity their wants and goals, as well as find sources of support," said Gutierrez, adding that the impact is not one-way.
"We learn from the students who participate in our programs," said Gutierrez. "We learn how to be better citizens on this campus and how to be compassionate advocates for each other."