William & Mary produces another batch of Fulbright Award winners in 2019
Five William & Mary students from the Class of 2019 have been named recipients of the prestigious Fulbright U.S. Student Program award.
Abigail McFarland, Lilian Merrill, Aaron Spitler, Colleen Mulrooney and Caroline Arnold were announced as winners of the prominent awards for the 2019-2020 academic year by the U.S. Department of State and the J. William Fulbright Foreign Scholarship Board. In addition, two students – Arika Thames and Rachel Smith – were named as alternates for the award.
The five W&M alumni are among more than 2,100 U.S. citizens who received the award in 2019. The Fulbright U.S. Student Program provides students the funding they need to study, research and teach abroad. Fulbright is the flagship educational exchange program that is sponsored by the U.S. government, according to the State Department's website.
Abigail McFarland, a psychology and elementary education double major from Lynchburg, Virginia, will be an English Teaching Assistant in South Korea. She said she hopes to return to the states after her Fulbright assignment to teach elementary school.
Caroline Arnold, a sociology and French double major, will teach English to middle and high school students in Bulgaria. She will also coach the school's English Speech Team and participate in other cross-cultural efforts. During her time at W&M she was a teaching assistant in the French department, a peer educator with the Center for Student Diversity and a tutor at a local elementary school.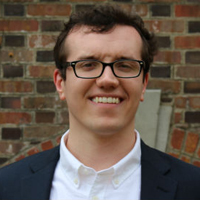 Aaron Spitler is a sociology major from Richmond, Virginia. After Fulbright, he said he plans to pursue a Masters in either international development or peace and conflict studies.
Lillian Merrill of Arlington, Virginia, double majored in German studies and linguistics. After her year as a high school German teacher at a school in Minnesota, she will move on to Northwestern University to pursue a master's degree in speech language pathology.
Colleen Mulrooney is from Burke, Virginia, and a Chinese major. She was awarded a Fulbright English Teaching Assistantship in Taiwan.
Recipients of Fulbright awards are selected on the basis of academic and professional achievement, as well as their record of service and leadership potential in their respective fields, according to a press release from the U.S. State Department Bureau of Educational and Cultural Affairs, which oversees the Fulbright program.
The Fulbright U.S. Student Program is administered at W&M through the Charles Center.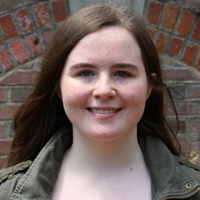 "I'm thrilled that these students were selected for this prestigious award, and I'm proud that W&M's legacy of producing Fulbright recipients continues this year," Director of National Scholarships Lindsey Love said. "The Fulbright program provides exceptional opportunities for professional and personal growth. I encourage all students considering research or teaching abroad after graduation to be in contact with our office."
Prospective applicants can learn more by visiting the Scholarship Central webpage and by setting up a meeting with a Peer Scholarship Advisor in the fall. Students who will be freshmen, sophomores or juniors in 2019-2020 academic year should plan to attend a Fulbright Friday focus-on session in the spring of 2020 before applying the following fall. Rising seniors should contact [[llove, Lindsey Love]] this summer and plan to participate in the campus interview process early in the fall.
With the announcement, W&M continued its winning ways in the Fulbright program. In the 2017-2018 academic year, W&M produced four Fulbright Award recipients and three alternates.
In 2016-2017, 13 W&M students were awarded Fulbright grants, the most among all universities in Virginia.
Additionally, W&M announced that two juniors were recipients of the Goldwater Scholarship Award in April 2019.
Fulbright operates in more than 160 countries worldwide. More than 390,000 students have participated in the Fulbright Program since it was established in 1946. Fifty-nine Fulbright alumni have been awarded the Nobel Prize, 84 have received Pulitzer Prizes and 37 have served as a head of state or government.
More information about Fulbright is provided at the program's website.