Governor appoints ambassador, judge to W&M Board of Visitors
Two current board members reappointed to four-year terms
Former U.S. Ambassador Mari Carmen Aponte and retired Norfolk Circuit Judge Charles E. Poston J.D. '74 have been appointed to William & Mary's Board of Visitors, Virginia Gov. Ralph Northam announced today. Their four-year terms will begin July 1.
In addition, James A. Hixon J.D. '79, M.L.T. '80 and Karen Kennedy Schultz '75 have been reappointed to second terms. Aponte and Poston will succeed Todd A. Stottlemyer '85 and Thomas R. Frantz '70, J.D. '73, M.L.T. '81, whose terms expire on June 30. Among his many roles with the board, Stottlemyer served as rector and chair of the executive committee from 2013 to 2018. Frantz was also an executive officer for the board, serving as its secretary from 2013 to 2015. Both Stottlemyer and Frantz also served on the Presidential Search Committee.
"William & Mary warmly welcomes Ambassador Aponte and Judge Poston and the wealth of experience both bring to the Board of Visitors," said President Katherine A. Rowe. "I look forward to working with them.
"We also appreciate all that Todd Stottlemyer and Tom Frantz added to the university over two terms on the board. Both served as dedicated leaders on the executive committee, including five exceptional years as rector for Todd. I look forward to working with them as they remain involved with alma mater. Their legacy of able, innovative leadership is sure to continue with the appointments of Karen Schultz and Jim Hixon to second terms."
The 17-member board, currently led by Rector John E. Littel, is the governing body of the university.
"I am delighted to learn of the appointments of Mari Aponte and Charles Poston," Littel said, "and am also pleased that Karen and Jim will serve second terms on the board. It's an honor and pleasure to count them as colleagues on the board. At the same time, I want to thank Todd and Tom for their service to the university. Todd provided a stellar example of leadership during his time on the board, including the development and implementation the William & Mary Promise, and later, ensuring a successful and seamless presidential transition. Tom has tirelessly advanced William & Mary from Richmond to Virginia Beach, within the mega-region. We owe them both a great debt."
Mari Carmen Aponte
Aponte, who works as a consultant on matters involving management and fundraising, was previously the acting assistant secretary for the Western hemisphere for the U.S. Department of State. Working in that role from 2016 to 2017, Aponte served as the top diplomat for Latin America. Before that, Aponte was the U.S. ambassador to El Salvador from 2010 to 2016. In that role, Aponte was responsible for managing all U.S. government operations in El Salvador, including those involving economic development, law enforcement and foreign assistance.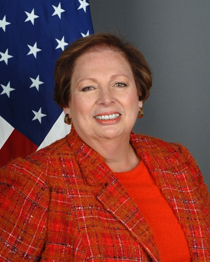 She was a member of the board of directors for the Oriental Financial Group from 2005 to 2010 while also working as a lawyer and consultant in Washington, D.C. She served as executive director of the Puerto Rico Federal Affairs Administration from 2001 to 2004. Prior to that, Aponte worked as a consultant and lawyer for several firms and was a White House fellow, assisting the U.S. secretary of housing and urban development.
Throughout her career, she has been active with the American Bar and Hispanic Bar associations, serving on various committees. Aponte has also served with myriad other boards and community organizations, including the Latino Advisory Council for the Smithsonian National Museum of Washington, D.C., the Kennedy Center Advisory Board and the National Alliance for Hispanic Health. She is currently chair of the Community Capital Corporation, a member of the management board of directors for the International Association of Women Judges, a board member for the International Senior Lawyers Project and member of the Council on Foreign Relations.
Aponte received an undergraduate degree in political science from Rosemont College in Rosemont, Pennsylvania, before pursuing a master's degree in theatre from Villanova University. She graduated with her law degree from Temple University School of Law in 1976.
Charles E. Poston J.D. '74
Poston is a mediator and arbitrator with the McCammon Group. He assumed that position after two decades on the Norfolk Circuit Court, including three years as its chief judge. During his time there, he served as a member of Lawyers Helping Lawyers, the Judicial Council of Virginia and Judicial Ethics Advisory Committee, which he also chaired. In addition, Poston was the presiding judge for the first Mental Health Court in Virginia.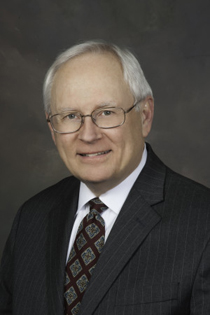 Before the circuit court, Poston spent six years serving on the Norfolk Juvenile and Domestic Relations District Court, including four years as chief judge. In 2014, the Virginia General Assembly honored Poston with a resolution acknowledging his accomplishments.
Prior to his judicial career, Poston practiced law privately in Hampton Roads and served as chair of the Citizens Advisory Council for the Norfolk Juvenile and Domestic Relations District Court, vice chair of the Virginia Health Services Cost Review Council and an administrative hearing officer. Poston served in the U.S. Army during the Vietnam War and continued to serve in the U.S. Army Reserve, achieving the rank of lieutenant colonel.
In addition to his judicial work, Poston previously served as an adjunct faculty member for W&M Law School, Averett University, St. Leo College (now St. Leo University) and Tidewater Community College.
Poston received a law degree from William & Mary in 1974 after earning a master's from the University of Virginia and bachelor's from the University of Richmond. His wife, Anita Poston J.D. '74, is also a graduate of W&M Law School. She served as a member of W&M's Board of Visitors from 2003 to 2011 and is a member of the W&M Real Estate Foundation Board of Directors. The Postons also have two children who are William & Mary graduates.
James A. Hixon J.D. '79, M.L.T. '80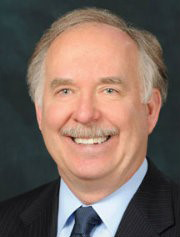 Hixon retired in 2016 as executive vice president for law and corporate relations at Norfolk Southern Corporation, where he served since 1985. He previously worked as a partner in the law firm of Soutzos & Pierson. Hixon served as a member of William & Mary's Virginia Institute of Marine Science Council from 2008 to 2012. Since his appointment to the W&M Board of Visitors in 2015, he has served as vice chair of the Committee on Financial Affairs, chair of the Investments Committee and a member of the Presidential Search Committee. He is the sitting chair on the Committee on Financial Affairs and a member of the Investments Subcommittee, Executive Committee and Committee on Administration, Buildings and Grounds.
Karen Kennedy Schultz '75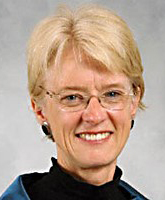 Schultz is a professor and director of the Center for Public Service and Scholarship at Shenandoah University. Since starting there in 2009, she has received numerous awards for teaching and civic engagement. She has spent more than a decade on William & Mary's Leadership Council, participates in the university's annual Active Citizens Conference and serves as a member of the W&M Giving Societies. Her husband, Eugene, is also a member of the Class of 1975, and their two children are both graduates of William & Mary.
Since her appointment to the board in 2015, Schultz has served on the Committee on Academic Affairs (as vice chair and now chair), and is a member of the Committee on the Student Experience and the Richard Bland College Committee.