W&M, Richard Bland gearing up for Promise Scholars debut
William & Mary has selected the faculty members who will guide a cohort of Richard Bland College students through their first year of the Promise Scholars program — and beyond.
Teaching the inaugural year will be Iyabo Osiapem, senior lecturer of Africana studies and linguistics. She will teach a COLL 100 course in How Rastafari Changed the World this fall. Bev Sher, senior lecturer of chemistry and the university's chief health professions advisor, will teach a COLL 150 course titled Emerging Diseases next spring.
They will be followed by four more professors — two each in 2019-20 and in 2020-21.
The formation of the program was announced in December by W&M President Taylor Reveley and Richard Bland President Debbie Sydow.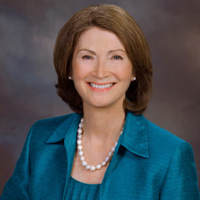 First-year, in-state students who are eligible for federal Pell Grants will receive a $2,000 merit scholarship from William & Mary in their second year at Richard Bland and receive guaranteed housing designated for Promise Scholars to foster community and peer-to-peer support. Beginning this fall, Richard Bland also will begin awarding a new scholarship of the same amount to first-year students selected for the program.
Following Osiapem and Sher in 2019-20 will be Annie Blazer, assistant professor of religious studies. She will teach a COLL 100 course titled Religion, Race and Gentrification that fall. Chemistry Professor Randy Coleman will teach a spring COLL 150 class on The Chemistry of Emotion and Behavior.
And in 2020-21 Sociology Professor Kay Jenkins will teach a fall COLL 100 course titled Self-Help and Therapeutic Culture, followed in the spring by Senior Lecturer in Psychological Sciences Meghan Miller's COLL 150 course titled Body Image in Children and Adolescents.
Students in COLL 100 courses investigate the significant concepts, beliefs and creative visions, theories and discoveries that have shaped our understanding of the world. They become more adept at presenting and defending their ideas in ways that go beyond writing. Students in COLL 150 courses learn methods of scholarly research and practice and strengthen their writing skills.
All W&M professors will travel to Richard Bland twice weekly to teach and will mentor the students once they arrive at William & Mary and through Commencement. Richard Bland is in the process of finishing its selection of the initial cohort.
"These people are incredibly great teachers and mentors, and excellent researchers, too," said Dean of Undergraduate Studies Janice Zeman, who made the selections. "They really have a heart for transfer students and bringing them along by being sympathetic but holding them to William & Mary standards.
"'This is the standard,' they'll tell them, 'and this is how I can help you meet that standard.'"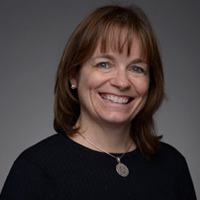 Once the scholars transfer to William & Mary, they will receive annual $3,500 scholarships to offset student loans during their last two years. The scholarships will be in addition to any financial aid for which the students qualify, which will equate to a no-loan, all-grant financial aid package, enabling these students to finish their degrees at William & Mary without student debt. The scholars also will be guaranteed on-campus housing their junior year.
"Sometimes, with transfer students, there's something called first semester transfer shock," Zeman said. "They have in their mind what it is going to be like. They may be awesome students at a two-year college — and they will be awesome students here, too — but there may be an initial gap.
"We thought we'd help them bridge that divide by sending our instructors there to teach the first two COLL classes. They'll have a cohort, other students just like them, as opposed to talking their COLL 150 on campus, where they may be the only transfer student in the class."
That mission is a major reason both faculty members applied for this opportunity.
Osiapem learned about the relationship between the university and Richard Bland when she served on the search committee that brought in Katherine A. Rowe as W&M's 28th president. Having advised transfer students from Richard Bland in the past, she also was keenly aware that the transition comes with challenges.
"Students often don't know what to expect from William & Mary classes, and I get the sense that they feel lost once they arrive," she said. "So, when I saw that we were starting a formal program that will help in the transition, I really wanted to be a part of it."
Osiapem's course begins with the cultural, political and social ramifications of the Transatlantic Slave Trade, she said, moving to discussion on what that meant for the Caribbean and, specifically, Jamaica.
"Black people in the diaspora have created communities to heal the trauma of the slave trade, and Rastafari grew from that need," she said. "And now, it has traveled throughout the world."
Sher has worked with transfer students for many years in her role as the university's premedical advisor, she said. A decade ago, she was part of a short-lived effort to provide a freshman seminar equivalent for incoming transfer students, the University Seminars. She taught several sections of Emerging Diseases during that period as well.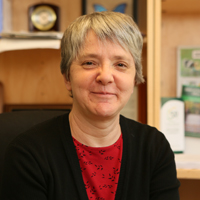 "We talk about the emergence of new diseases, such as AIDS, as well as the re-emergence of old diseases in new, worrisome forms, such as multi-drug-resistant tuberculosis," she said. "We discuss the biology of the pathogens as well as the responses of the societies that they afflict.
"Students are introduced to the scientific literature in the field, and each of them presents a recent scientific journal article (many from the CDC journal Emerging Infectious Diseases) to the class; they also write a 15-page library research paper on a topic of interest to them."
Sher calls it "good fun."
"I'm glad to have the opportunity to do something like (the University Seminar program) again," she said. "This is a special place, and I want students to get the most out of their time here."
Osiapem called mentoring part of the job at W&M, and said, "We're good at it."
"Student success is often related to the type of mentorship (they) receive," she explained. "As a black woman in the academy, I have found the mentoring that I've received invaluable and I hope to do the same for my students. I'm particularly interested in helping Richard Bland students as they become part of the Tribe."