TribeLink a 'Rising Star'
In 2016, the Office of Student Leadership Development at William & Mary searched for a new student engagement platform that would enhance leadership, track student involvement and create a database that would help the university better support student organizations.
In the process, SLD found a platform that could do both using Campus Labs, a 17-year-old company that originally focused on collecting student feedback to improve campus services. Today, the company offers expanded services using integrated software and cloud-based assessment tools.
The product of their partnership, which W&M named TribeLink, was so successfully executed in 2017 that the university recently won a "Rising Star" award from Campus Labs in its "Engage" category. Though other schools applied, William & Mary's first-year effort was the lone winner.
"TribeLink will be transformational for our students, giving them a dynamic tool both for managing their individual involvements and also for supporting the operation of their clubs and organizations," said Ginger Ambler, vice president for student affairs. "It is a source of great pride that William & Mary has received this national recognition."
TribeLink, said Jennifer Leung, associate director of student leadership development, has provided the university with far more services than originally anticipated for organizations. Included among them are a web presence on the directory, roster management, email and text messaging, event publicity, an event calendar, attendance tracking at events, a photo gallery, document storage, the ability to track community service hours and finance and budget tracking. The information gathered may be utilized in areas across campus or in customized advising and support.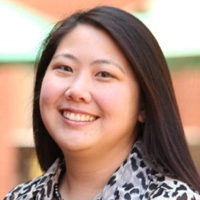 Leung said that anyone on campus or a prospective student or alumni or parents of present students who are looking to find information about an organization can go to the W&M website and find the student organization directory. What they see there is actually generated by TribeLink. If an organization updates its website, contact info or links to its various social media accounts using TribeLink, it is automatically updated on the student organization directory.
Lest anyone believe the process of getting TribeLink up and functional the way the university desired was easy, think again. Information Technology began behind-the-scenes work on TribeLink in July 2016, almost a year before it became active.
In early fall of 2016, Leung began weekly conference calls with a consultant Campus Labs provided to the university. IT Application Administrator Jake Smith described her work on the project as "ambitious and insightful."
"It is not only refreshing," he said, "but inspires confidence in the experience we set out to provide to our students with a product like Campus Labs."
Between the last week of February and the first week of May 2017, Leung held about 30 training sessions with student organizations on how to set up their pages in TribeLink, including how to use the "Events" function. Then she moved to departments and offices that also were going to use TribeLink, such as the office of community engagement and global education.
The rollout essentially started in the Spring of 2017. The focus for 2017-2018 is primarily on helping organizations utilize the more complex features like elections, forms and finances, as well as increasing individual student usage of features like the "Involvement Record."
"Successfully launching this robust platform and educating the community about it has been a tremendous undertaking," Ambler said. "I witnessed first-hand the years of dedicated effort by Jen Leung and others that brought this exciting initiative to life."
Hilda Myer-Post, the consultant assigned to W&M by Campus Labs, encouraged the university to apply for a Rising Star award. She had several reasons.
"The first one is how William & Mary approached the implementation – immediately identifying stakeholders who would help with both rollout and buy-in for the platform," she said. "There was also a focus on slowly rolling out features and not putting them in use until they were truly ready ... That is really the abridged version. Overall, we were very impressed with the organized and strategic approach that [was taken] to the platform."
Myer-Post said W&M's work isn't necessarily finished. She pointed out that Vanderbilt won Campus Labs' "Trailblazer" award for Engage – which is given to a school using innovative and unique best practices in/accompanying the platform. Campus Labs also designates an "All Star" award for overall use and adoption of the platform over time.
"I would say William & Mary should keep doing what you have been doing, working hard and increasing adoption," she said. "I won't be surprised if you are a contender in no time!"