Mock Trial team to make its case to be national champion
Any coach will tell you: The best teams learn from failure, build on those lessons, work harder than ever before and display a spirit of caring and camaraderie that lifts it beyond its individual talent.
William & Mary's Mock Trial Team knows all about that process. Following it has led it to the American Mock Trial Association's national championship April 20-22.
"This has been our goal," said team president Kat Mail '18, "and it seemed unattainable four years ago.
"Four years ago we performed at a much lower level, and we learned a lot from talking through failure."
The team is made up of three seniors – Mail, Liam Farrell and Dana Florczak – four juniors in Jacob Hill, Alexander Love, Sarah Miner and Grayce Angle and a sophomore, Kristen Popham.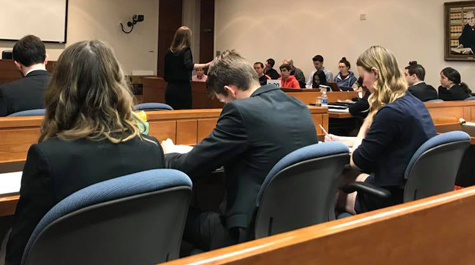 W&M's journey later this month to Minneapolis is the culmination of a mock trial season reasonably termed a marathon. It began in August when the W&M team agreed to participate in numerous tournaments hosted by other universities, and ran to the spring semester.
"Practice," Mail called it.
The entire time the competitions focused on one case, a murder. Tournament after tournament, competitors argued both sides.
"By the time it was over, we were sick of it," Mail said.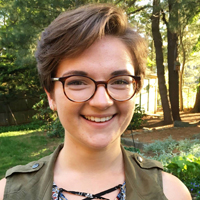 Then it was on to regional competition. In order to advance to the Opening Round Championship Series, the Tribe had to finish in the top seven. It finished third. To move out of the Opening Round Championship Series, W&M had to finish in the top six out of 30, which entitled it to be one of 48 teams – out of about 700 that started the season – to earn a berth in the national championship April 20-22.
But William & Mary didn't just sneak in. The team finished fifth behind University of Virginia, Haverford, Rutgers and Patrick Henry College. It also was a unanimous choice for a Spirit of AMTA award, presented to the team that best exemplifies the ideals of honesty, civility and fair play.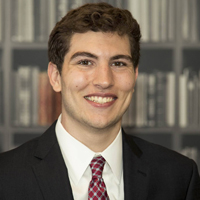 "In other words," Mail said, "we win nice."
At the start of the opening round championship series, W&M drew the team no one wanted to face: Virginia's "B" team, which had captured the regionals in which the Tribe finished third.
"It's a random draw, and everyone in the room is crossing their fingers they don't get UVA." Mail said. "Naturally … ."
But when the "trial" was over, one judge scored it a draw. The second judge awarded W&M the victory.
"That was an incredible feat," Mail said.
By the time it gets to Minnesota, the W&M team will have spent about a month working on a new case, a robbery. The eight members won't know who they are facing or which side they are arguing until as little as 20 minutes before the trial. Each side will present an opening argument and call three witnesses. The opponent then has 25 minutes for cross-examination, at which point the judges will award points from one to 10 not on which team would have won the case but how they performed in pre-determined elements of the trial. The point differentials then determine the winner.
Some members of the W&M team have been researching from a prosecution point of view, some from a defense standpoint and some from both. The tournament consists of four rounds, two for each side, in which six members can perform.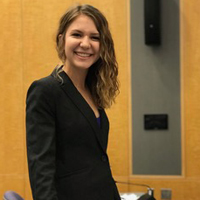 No trial can last more than three hours, and judging will be done by lawyers, judges and possibly law students who have previous mock trial experience.
The competition figures to be fierce. Virginia is the defending champion. Another Virginia school, Patrick Henry, "is a mock trial powerhouse," Mail said. Yale, Harvard, Princeton, Cornell, Stanford, Northwestern, UCLA and Michigan also made the field.
All of the lessons learned over the last four years likely will have to be put into play. But Mail said the team has qualities that give her confidence W&M can do more than just show up.
"The members of this team don't like to show off; they like to grow. We eventually learned enough to start winning," Mail said of the team's previous struggles. "Now, we also learn from success. We hustle rather than spend time wallowing or resting on our laurels. It's productivity made possible by how each member believes the team is worth the time and heart required."