Is China's investment in East Asia, Pacific getting results?
AidData, a student-faculty research initiative at William and Mary, today released the findings of a new report on whether the money China is spending throughout the East Asia and Pacific region to secure national interests and win friends is having the desired effect.
The report drew on extensive quantitative and qualitative data eight months in the making. Funded by the State Department in collaboration with the Asia Society Policy Institute and the Center for Strategic and International Studies, the report's conclusion is "Yes, but it's complicated."
Titled Ties That Bind, the report paints a comprehensive picture of China's multi-year, forward-leaning strategy from Burma/Myanmar to Samoa and from Japan to Australia, and covers 27 percent of the world's population. It quantifies five instruments of China's public diplomacy program, from financial investments and official visits targeted towards a country's elites, to mass-market appeals to citizens via Confucius Institutes, sister cities and information broadcasting. The report examines how foreign publics and leaders perceive these overtures and assesses whether they are helping Beijing achieve its objectives. 
AidData finds that China is increasing and diversifying its public diplomacy efforts. The results are good, with caveats. The region's citizens see China as highly influential, and leaders value it as a supply of ready capital. However, not as many want to emulate its development model.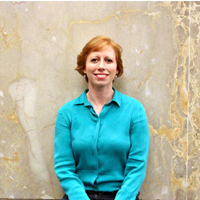 "A number of factors could threaten these gains: disputes in the South China Sea, the perception that China does not always follow through on its infrastructure promises and the specter of indebtedness as countries struggle to repay mounting debts to Beijing," said AidData's Director of Policy Analysis Samantha Custer, lead author of the report.
What drives Chinese diplomacy overtures?


AidData found that countries that represent high-value market opportunities receive more Chinese public diplomacy activities. But the driving factor is not necessarily overall wealth, but rather openness to Chinese goods, services and investments.
Within the region, China's closest competitors receive the preponderance of its public diplomacy overtures. Japan, South Korea and Australia attract the highest volume and most diverse set of Chinese public diplomacy activities, in the shape of sister cities, Confucius Institutes and official visits. 
"These countries matter to Beijing because of their ability to undermine or strengthen China's geostrategic position in light of their economic, diplomatic or military assets," Custer said. "Beijing employs a patient, long-term strategy to export a positive image of itself with business leaders, journalists, students and civil society while it waits for a time when political leaders are more amenable to its views."
Headliners like the Asia Infrastructure Investment Bank and the Belt and Road Initiative obscure Beijing's experimentation with a wider set of public diplomacy tools, particularly cultural and exchange programs. Between 2000 and 2018, there was a 115 percent surge in new sister cities between Chinese cities and towns and counterparts in other countries. Meanwhile, Beijing has opened more than 500 Confucius Institutes, its signature cultural diplomacy program, in the Asia Pacific region since 2004 to attract interest in Chinese language and culture. This expansion can be traced to the 2013 accession of China's President Xi Jinping, and with it more active engagement with other countries integral to the "good neighbor" strategy.
AidData finds that China's infrastructure investments dwarf the rest of its financial diplomacy. In the East Asia and Pacific region, AidData estimates Beijing spent more than $48 billion between 2000-2016. This includes four categories of funding that are likely the most visible to citizens and leaders, and so are effective "persuaders" of perceptions of China: infrastructure investments ($45.8 billion), humanitarian aid ($273 million), budget support and direct funding to a government ($613 million) and debt relief ($90 million).
China's main method of influence


Meanwhile, there is one type of financial diplomacy that China uses disproportionately to sway elites in democracies: infrastructure financing for executive, legislative and judicial government buildings.
China is opaque about program details, but its end game is clear: reward countries that consume more of its products, open market opportunities for Chinese firms, sway natural resource 'gatekeepers,' legitimize its maritime and territorial claims and secure support for its foreign policy positions in the United Nations and other international forums. Beijing also seeks to assuage fears that it poses a threat, instead creating an alternative narrative of China as a peaceful, interesting and reliable neighbor.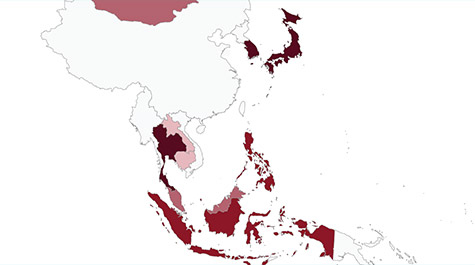 "Historically there has been a lack of quantifiable data to assess the volume, location and ultimate effects of these efforts, with the majority of previous studies relying on qualitative information that provides valuable context-specific insights, but fall short of giving scholars and practitioners a way to systematically analyze the issues," said Custer. "We took a data-driven approach, challenging in itself given that Beijing does not provide detailed information about its public diplomacy programs."
Perhaps not surprising given the nature of its regime, Beijing is arguably still most comfortable engaging with political elites rather than publics. In many countries, this has proven to be an effective strategy.
In the Philippines, for example, China's public diplomacy overtures have secured key allies and gains among political elites. But Beijing faces an uphill battle winning over the average Filipino.
"Beijing's intense focus on courting political and business elites, as well as its emphasis on financial diplomacy, could increase the risk of undue influence with leaders willing to exchange favors for economic gain," said Custer. "Concerns of this nature have already been raised in Malaysia, Fiji and the Philippines where AidData undertook case studies, as well as in the media. Transparency and disclosure both by the Chinese government and officials in receiving countries as to amounts and terms of foreign grants or loans which support government activities, as well as any foreign funding received by political candidates, would be helpful."
Ironically, the same countries that are target audiences for Beijing's charm offensive may see their own public diplomacy efforts being displaced. Australia, Japan and the United States, among others, have long-standing interests in the region which require continued goodwill with foreign publics and access to East Asia and Pacific leaders. Yet, case study interviewees spoke of Western countries drawing back their public diplomacy efforts, effectively ceding ground to Beijing.
Indonesia, Cambodia, Malaysia and Thailand receive the second-highest volume of public diplomacy overtures. Indonesia and Malaysia are important to China due to their large populations and growing economies that make them attractive export markets. Cambodia and Thailand, meanwhile, may be particularly open to China, as they have had more estranged relationships with the West.
On the surface, China engages substantially less with Pacific island countries in terms of the absolute volume of its activities. But China's public diplomacy engagement per capita in these countries easily outstrips that of Japan and South Korea.
"Beijing is particularly interested in winning friends in the Pacific to reduce the number of countries that provide diplomatic recognition to Taiwan," Custer said. "In this respect, it is no surprise that China goes straight to the top in these countries with 90 percent of its public diplomacy engagement taking the form of official visits between high-level leaders."