W&M hosting conference on race, memory and digital humanities
Elizabeth Losh, associate professor of American studies and English at William & Mary, recently wrote that "from digitizing records on slavery, colonialism and 19th-century political organizing by free and fugitive Blacks to composing Afro-futurist science fiction, digital music, and hashtag activism, the contributions of scholars of African-American history and culture to the digital humanities have been significant."
To explore and celebrate those contributions, William & Mary's Equality Lab will host a conference titled "Race, Memory, and the Digital Humanities" from Oct. 26 to 28. Losh, who specializes in digital journalism, electronic literature, and gender and digital culture, said the event is free and open to the public, but registration is required. The deadline to register is Oct. 6.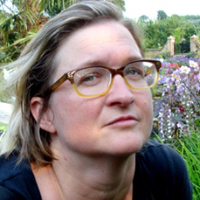 Among those supporting the event, which is part of the university's 50th anniversary commemoration of African-American residential students, are Kate Conley, Dean of the Faculty of Arts & Sciences, Dennis Manos, Vice Provost for Research and Graduate/Professional Studies, the American studies program, the Omohundro Institute of Early American History and Culture, the Sharpe Community Scholars program, the departments of English and History and W&M Libraries.
Panels and roundtables scheduled include sessions on "Race, Digital Humanities, and the Region," "Trust, Memorialization, and Community Participation," "Colonial and Postcolonial Digital Humanities," "American Studies and Digital Humanities," and "Queer Digital Humanities."
Jessica Marie Johnson, assistant professor at Johns Hopkins University, and P. Gabrielle Foreman, professor of English, history and Africana studies at the University of Delaware, will deliver opening and closing keynote addresses.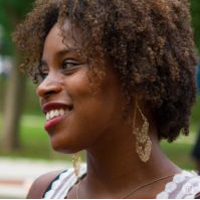 Johnson is the author of Black Women, Intimacy, and Kinship in New Orleans Atlantic World. A curatrix of the African Diaspora Ph.D. blog and co-organizer of the Queering Slavery Working Group, she explores ways digital and social media disseminate and create historical narratives, in particular, comparative histories of slavery and people of African descent.
She will focus on the ways enslaved and free people of African descent developed their own technologies for fighting slavery stereotypes and how those technologies impact modern black digital practice.
Foreman has published extensively on issues of race and reform in the 19th century with a focus on the past's continuing hold on today's world. She is the author of several books and editions including Activist Sentiments: Reading Black Women in the Nineteenth Century.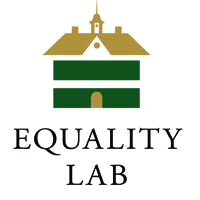 She will focus on the claims for justice by 19th-century Black Americans who, from 1830 until 35 years after the Civil War, organized state and national "Colored Conventions" in which they advocated for educational rights, labor equity and voting and civil rights.
In addition to the keynote speakers, Marcia Chatelain of the Ferguson Syllabus will speak. In 2014, Chatelain, associate professor of History and African-American Studies at Georgetown University, organized fellow scholars in a social media campaign — #FergusonSyllabus — in response to events in Ferguson, Missouri, where protests roiled for weeks after Michael Brown, an unarmed black teenager, was shot and killed by Darren Wilson, a white police officer.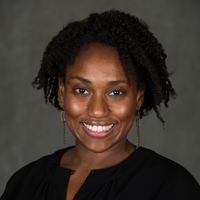 The campaign has led to similar initiatives online and has shaped curricular projects in K-12 settings, as well as academia. She is the author of South Side Girls: Growing up in the Great Migration.
Among the other highlights of the conference will be two appearances by Pamela Z, a composer, performer and media artist who makes solo works combining a wide range of vocal techniques with electronic processing, samples, gesture-activated MIDI controllers and video. Her work has been presented at venues and exhibitions including Bang on a Can, the Japan Interlink Festival, Other Minds the Venice Biennale and the Dakar Biennale.
Z will conduct an artist's talk at 10:15 a.m. Friday then perform at 7:30 that night at the university's Ewell Hall.
W&M faculty participating in the conference are Kara Thompson, assistant professor of English and American studies; Leisa Meyer, director of American studies and professor of gender, sexuality and women's studies; Karin Wulf, director of the Omohundro Institute; Hermine Pinson, professor of English and Africana studies; Hannah Rosen, associate professor of history and American studies and Jacquelyn McLendon, founding director of black studies and professor of English, emerita.
"We are very fortunate to have some of the country's foremost scholars on race and digital technology coming to this conference," Losh said. "I am certain this will be a robust, lively and informative three-day conversation open to the public."